Microfluidics for macromolecules: leveraging microflow LC/MS for quantitation of therapeutic peptides

This webinar will provide an overview of the utilization of microflow LC/MS for the quantitation of therapeutic peptides at Merck Research laboratories.  An overview of the use of LC-MS for peptide analysis will be presented along with various case studies for in vitro and in vivo studies focused on the characterization of various drug metabolism and pharmacokinetic properties in a discovery (non-regulated) pharmaceutical research environment.
What will you learn?
Sample Preparation Strategies
GLP-1 Case Study
ANP Biomarker
Peptide Library Permeability Screening
Who may this interest?
Academic and industrial scientists working in biomarker, biomedical and biopharmaceutical research
Speaker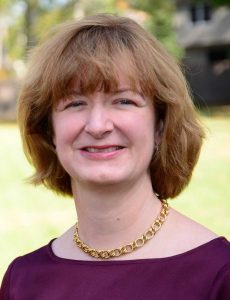 Lucinda (Cohen) Hittle
Director, New Jersey Discovery Bioanalytics
Merck Research Laboratories, Rahway, NJ
Lucinda (Cohen) Hittle obtained her B.S. Chemistry from Indiana University and her Ph.D. in Analytical Chemistry in 1994 from the University of Pittsburgh under the direction of Professor David M. Hercules.  She then worked with Professor Franz Hillenkamp at the University of Muenster, Germany as an Alexander von Humboldt postdoctoral fellow.  She began work in 1996 with Parke-Davis and joined Merck in 2007. Over the course of her career, Lucinda has been involved in drug discovery and development programs in disease areas including oncology, diabetes, cardiovascular, inflammation, neuroscience, dermatology, and infectious diseases. She has contributed to the filing of marketed products including palbociclib and posaconazole (NoxafilTM)
Lucinda has served as an adjunct faculty member for Stevens Institute of Technology, Hoboken, NJ and was elected to the American Society for Mass Spectrometry Board of Directors as treasurer from 2010-2012.  She has authored more than 30 research articles and book chapters.  Her research interests include mass spectrometry, bioanalysis, and sample preparation approaches to increase the quality and speed of high throughput analysis in a drug discovery environment.
If you are interested in viewing other Bioanalysis Zone webinars, please find our other events listed here.