Panel discussion: gender parity in bioanalysis
Bioanalysis Zone is delighted to be bringing together a panel of experts to discuss gender parity in bioanalysis as part of a Future Science Group-wide feature to celebrate International Women's Day 2020. In this panel discussion, experts will discuss the importance of mentorship, different obstacles they have encountered throughout their careers and their advice for career development.
The expert panel will feature Anahita Keyhani (Altasciences, QC, Canada), Stephanie Cape (Covance, WI, USA), Amy Mize (KCAS, KS, USA) and Robin Woods (Alturas Analytics, ID, USA). The discussion will be chaired by Michele Gunsior (Viela Bio, MD, USA).
The panelists discuss:
How mentors can help women in their career development.
Obstacles that they have encountered during their careers and solutions to overcome them.
The importance of short- and long-term goal setting.
What is currently being done to inspire the next generation of women in bioanalysis.
Solutions to encourage more women to get involved in bioanalysis.
We hope that through having these open discussions and promoting initiatives such as International Women's Day we can inspire positive changes in bioanalytical and STEM fields towards gender parity in the future.
Panelists:
Chair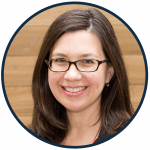 Michele Gunsior
Principal Scientist, Translational Sciences
Viela Bio (MD, USA)
Dr Gunsior is a Principal Scientist in the Translational Sciences group within Viela Bio (MD, USA), a small biotech focused on developing life-changing therapies for autoimmune and severe inflammatory diseases. As part of Translational Sciences, Dr Gunsior is responsible for delivering translational science objectives to support all stages of a therapeutic drug program. Dr Gunsior began her career with a PhD in Chemistry from The Johns Hopkins University (MD, USA). She did her post-doctoral work in the laboratory of Dr Paul Goldsmith at the National Cancer Institute (MD, USA) working on antibody and protein purification and immunoassay development. Her post-doctoral training led to a Principal Investigator position at Covance (MD, USA), a contract research organization that partners with pharmaceutical and biotech companies to bring therapeutics to market. Prior to joining Viela Bio, Dr Gunsior worked in the Translational Sciences Department at MedImmune/AstraZeneca (MD, USA) leading bioanalytical immunoassay method development for nonclinical and clinical programs. While at MedImmune, Dr Gunsior led the Network of Women Employee Resource Group-Gaithersburg and planned the annual Women's Summit event for 5 years. Michele is currently Chair of the Women in Pharmaceutical Sciences Community within the AAPS.
Speakers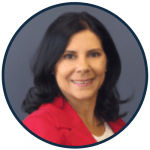 Anahita Keyhani 
Senior Director Scientific Operations, Mass Spectrometry
Altasciences (QC, Canada)

Dr Anahita Keyhani joined Altasciences in May 2015 and has over 20 years of CRO experience in regulated bioanalysis for preclinical and clinical development. As Senior Director of Scientific Operations, Mass Spectrometry, Dr Keyhani leads a team of over 40 scientists dedicated to method development and innovator regulated bioanalysis, preclinical and clinical. Prior to her current role, she was responsible for method validations and bioanalytical sample analysis projects for all phases of drug development.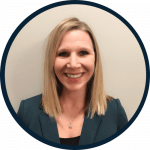 Stephanie Cape
Director of Bioanalytical Science
Covance (WI, USA)
Stephanie Cape is the Director of Bioanalytical Science at Covance, Madison (WI, USA). She received her BS in Chemistry from University of IL- Urbana/Champaign (IL, USA) in 2003 and her PhD in Analytical Chemistry from the University of Wisconsin–Madison (WI, USA) in 2007. Dr Cape's graduate research was focused on developing high-resolution mass spectrometric methods to enable discovery, characterization, imaging and quantitation of neuropeptides. Stephanie joined the field of regulated bioanalysis as a method development/validation chemist and has subsequently held a variety of leadership roles including oversight of bioanalytical study direction, validation and method development. Additionally, Dr Cape is an active member of the broader scientific community through involvement in multiple industry groups focused on global best practices and innovation in the field of bioanalysis.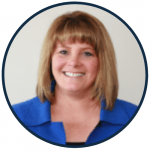 Amy Mize
Vice President of Business Development
KCAS Bioanalytical and Biomarker Services (KS, USA)
Amy Mize is Vice President, Business Development at KCAS Bioanalytical and Biomarker Services (KS, USA). Dr Mize brings experience in capacity planning, operational management and a track record of building superior sales and marketing teams capable of serving the needs of the pharmaceutical and biopharmaceutical industry. She has implemented several tools at KCAS to support an ongoing 12 month rolling forecast, to better understand client needs and position the organization to have the right capacity and expertise to meet those needs. She is also responsible for creating and implementing a program management function as well as improved business processes to create a customer focused experience, to help customers meet their drug development needs. Dr Mize also supports and aligns the marketing effort to increase brand awareness and perception of KCAS in the marketplace.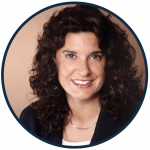 Robin Woods
President and co-founder
Alturas Analytics, Inc. (ID, USA)
Robin Woods is president and co-founder of Alturas Analytics, Inc. (ID, USA). A 1987 graduate of Washington State University (WA, USA), Robin brings her entrepreneurial spirit and business acumen to the contract lab industry. Previously, Robin contributed to the foundation and success of two environmental testing laboratories providing her with essential contract laboratory experience to lead Alturas through 20 years of sustained organic growth. Robin's business philosophy is to encourage teamwork, diligence and scientific integrity while nurturing an environment of cultural excellence.
Robin's achievements have been recognized by several state officials – in 2007, Robin was appointed to the Idaho Innovation Council by Governor Dirk Kempthorne. In 2010, Robin's personal and professional accomplishments were acknowledged as she was honored as one of Idaho's Women of the Year. In 2013, Robin was appointed by Governor C.L. (Butch) Otter to the Idaho Economic Advisory Council. She continues to serve as Region II Representative on the seven-member council, which advises Governor Brad Little and the Department of Commerce on economic development policy and block grant awards. Robin is also a member of the Higher Education Research Council, providing her knowledge to serve the Idaho State Board of Education. She is a board member of the University of Idaho Research Foundation and Gritman Medical Center in Moscow, ID, USA.
As president, Robin oversees business operation at Alturas and all duties required of Test Facility Management as well as sets strategic direction for growth and expansion. She is also responsible for assuring Alturas' full regulatory compliance and its financial welfare.