Protein quantitation with confidence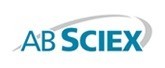 The protein quantification workflow highlighted in this webinar will enable scientists in learning about the benefits of QTRAP that can be used to overcome an analytical challenge faced by all triple quadrupole instruments. Although the accurate full scan analytical functions of HRMS has been used for quantification of biotherapeutics, use of QTRAP offers some great advantages in sensitivity and selectivity. This webinar will also highlight results from one of our recently concluded studies on DMS-MIM approach for a few peptides. These results show that the QTRAP 6500 system performed equally well when compared to that of a high end HRMS system. Although additional data is needed to confirm the observation, QTRAP systems can be used efficiently for performing quantification of peptides that are otherwise difficult to address by standard MRM methods. Such methods and alternative or orthogonal options would greatly benefit bioanalytical labs in several aspects, including cost saving, method development and validation and GLP operation.
What will you learn?
Bioanaytical quantitation of proteins
Orthogonal options in bioanalytical quantitation
Comparison of HRMS and QTRAP
Who may this interest?
Bioanalytical Scientists
Laboratory Managers/Group Leaders/Sr Scientists
Bioanalytical Laboratory Directors
Speaker

Mingshe Zhu, PhD
Principal Scientist
Biotransformation Pharmaceutical Candiate Optimization
Bristol-Myers Squibb
Dr Mingshe Zhu has over 18 years of pharmaceutical industrial experience in drug metabolism research and new technology development. His current interests include application of LC/MS in identification of drug metabolites and quantitative analysis of small molecule and protein therapeutics, optimization of ADME properties, biotransformation of biologics and regulatory drug metabolism. Dr Zhu received his PhD at SUNY Albany, and completed his post-doctoral fellowship at the University of Washington. He co-authored over 70 research publications and coedited two books: Mass Spectrometry in Drug Metabolism and Disposition and Drug Metabolism in Drug Design and Development. He has been frequently invited to teach short courses at ASMS, EAS, ACS, CACO and CPSA.
Click here to view the Q&A follow-up.

For a full list of other webinars available on Bioanalysis Zone please see here.