Why compromise? The benefit of high resolution in MS and MS/MS for qualitative and quantitative analysis using a SCIEX TripleTOF System

The most often cited advantages of LC-MS are selectivity, sensitivity, and broad applicability.  For decades, and still today, the use of selected reaction monitoring (SRM) on triple quadrupole (QqQ) offers a degree of selectivity and sensitivity that is the gold standard for targeted quantitative bioanalysis.  The advent of MS instrumentation with resolving power in excess of 30,000 resolution has paved the way to more generic acquisition methods, with little tuning required, and where data can be extracted post-acquisition with high degree of selectivity using narrow XIC derived from chemical formula.  Using this approach, LC separation becomes crucial in the selective detection of isoforms and isobaric interferences.  To reduce the dependency on LC separation, acquisition strategies that offer the ability to collect both MS and MS/MS data with high resolving power simultaneously provide the highest degree of selectivity and flexibility.  This webinar provides examples of the benefit of such acquisition strategies on a SCIEX TripleTOF high-resolution LC-MS System.
What will you learn?
How HRMS data can provide a high level of selectivity for both qualitative and quantitative analyses
How to utilize high-resolution MS and MS/MS data for selective isoform detection
How multiple acquisition strategies on the SCIEX TripleTOF LC-MS System can be utilized to maximize workflow flexibility
Who may this interest?
CROs, Pharma and Biotech companies focused on LC-MS quantitative bioanalysis
Mass spectrometrists and bioanalytical chemists
Academicians and students interested in high-resolution, accurate mass quantitation techniques.
Speaker
Yves Le Blan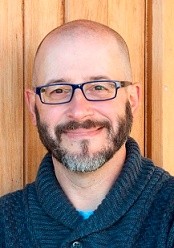 c
Senior Research Scientist
SCIEX
Dr Yves Le Blanc is a Senior Research Scientist as part of the Applied Research Group at SCIEX.  His main areas of interest are applications of hybrid MS-based technologies for qualitative and quantitative analysis across various fields. As part of SCIEX, Dr Le Blanc has occupied several roles from application chemist to lab manager as well as technical marketing lead.  He has been directly involved in the development and marketing of the API 3000, API 4000, QTRAP based systems as well as TripleTOF 5600 and SelexION since he joined SCIEX in 1995.  In recent years, his main area of research have focused on means of gaining selectivity in peptides analysis by extending capabilities of current systems.
For more from our Spotlight on Quantitative HRMS please see here and for a full list of other webinars available on Bioanalysis Zone please see here.