Versatile Screening, Identification and Quantitation of Molecules with Q-Tof High Resolution Mass Spectrometer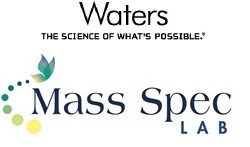 High resolution mass spectrometers (HRMS) have primarily supported qualitative small and large molecule studies. While triple quadrupole (TQ) systems are still the gold standard for typical MS workflows, bioanalytical laboratories seeking to diversify their instrument portfolios are turning to HRMS, a complementary analytical platform for challenging projects where interferences prevent TQ based screening and quantification. With the availability of a number of ionization sources, and UPLC systems, the good sensitivity, resolution, and mass accuracy of HRMS makes it a versatile and high-throughput counterpart to TQ systems, capable of delivering excellent qualitative and quantitative data.
What will you learn?
How new and established bioanalytical laboratories are turning to HRMS to increase instrument diversity and capabilities for quantitative and qualitative analysis.
See how Tof-HRMS is a pivotal tool for elucidation and quantitation of leachables, extractables, small molecules, and peptides.
Modern Tof-HRMS systems that provide mass resolution of 30K and mass accuracy of less than 3 ppm, versatile accurate intact mass and fragment-based characterization are well-equipped for the challenges of changing bioanalytical landscape from small to large molecule characterization and quantification.
Who may this interest?
Biomedical device, biotechnology, and pharmaceutical teams with unique and pressing custom analytical projects
Mass spectrometry scientists
Bioanalytical startups
Speaker

Michal Kliman
Senior Scientist
Mass Spec Lab, Irvine, CA, USA
Michal received a PhD in Chemistry in 2011 from Vanderbilt University where he performed collaborative work in advanced high resolution mass spectrometry studies of gas phase conformations of biomolecules, and mapping of their distributions in bacterial colonies, and tissues. In 2012 Michal was recruited to Allergan, in Irvine, CA, a specialty biopharma company, where he developed ultra-high performance liquid chromatography (UPLC) – high resolution MS experimental protocols for ophthalmic and dermal metabolomics (lipids, endogenous metabolites) and drug metabolism projects. In 2015, Michal joined Mass Spec Lab, in Irvine, CA as senior scientist overseeing the high resolution MS projects and operations.
For more from our Spotlight on Quantitative HRMS please see here and for a full list of other webinars available on Bioanalysis Zone please see here.