By:
Thomas Payne, Future Science Group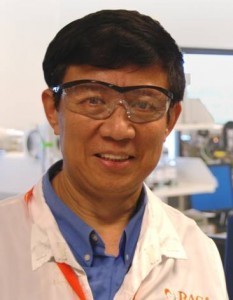 Michael Zhou spoke to Bioanalysis Zone in June 2011, following his appointment as Senior Director of Global R&D at BASi (Bioanalytical Systems Inc).
---
Could you tell Bioanalysis Zone a little about your career to date and how you ended up in your current role?
I have been engaged in the bioanalytical world for more than 20 years (involved with both pharmaceutical sponsors and CROs). I obtained my PhD as a part-time student under the supervision of Dr Donald L. Sparks at the University of Delaware (DE, USA) while I was working for DuPont. My early careers were with big Pharma companies, such as Purdue Pharma LP, Johnson & Johnson and Cardinal Health, Inc. Later, I worked at a couple of mid-/small-size pharmaceutical, biotechnology and development companies. Most recently, I joined BASi (Bioanalytical Systems Inc.) as a Senior Director of Global R&D. I love to be part of a CRO business, far more dynamic than the Pharma sector. My expertise has been with LC–MS/MS along with ligand-binding assays (LBAs) for a range of different therapeutic indications. I have always had a great passion for analytical and bioanalytical chemistry.
Restricted Content / Members Only