By:
Chad Briscoe, PRA Health Sciences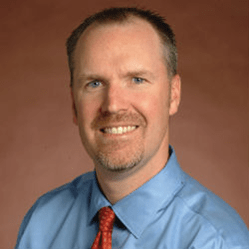 This column started out as a guide to managing a bioanalytical laboratory in a CRO. As I started writing that version of the column, I realized quickly that I couldn't adequately cover the many topics included in such an overview in one short column. So I decided to discuss one of my favorite axioms as it relates to bioanalysis in a CRO and will devote future columns to other important issues that are unique to CRO management.
Early in my career one of my managers introduced me to the challenge of the milking stool. In case you aren't familiar with the design, milking stools have three legs. In an internet search I found a number of reasons why this is the case, but what is important to know for my discussion is that because there are three legs, to use the stool you can't remove any of the legs or have any of them broken. When I was first told the milking stool analogy in the context of bioanalysis my manager said (in jest I hope) that we have to be "good, fast and cheap: but we can only pick two."
When I consider the legs of the 'bioanalysis' milking stool, I never was willing to accept this axiom and I know that my clients wouldn't either. When I translate this to a CRO bioanalytical laboratory I like to rename the legs "quality, timely and value-added." Remove one leg and the stool, as with any organization, falls over. I hope that my next few paragraphs give you some insight into the challenges of trying to achieve a stable three-legged stool when managing a bioanalytical CRO.
Quality is the most straightforward of these to achieve in principal, but it is often the first leg to be cut a little short. Although it doesn't always feel this way, in the bioanalytical world we know what the basic quality expectations are. In terms of regulatory quality, we must follow the standard operating procedures that have been designed to meet the requirements and expectations of the FDA, EMA and other global regulatory bodies as they apply to our segment of the bioanalytical industry. These expectations evolve but really not so fast that a good organization can't keep up. For customer quality, most want us to execute to their expectations, be responsive to questions, and inform them quickly of issues. Likely there are also internal quality metrics that an organization must meet for internal performance. While I said it's straightforward, that doesn't mean it is easy. You need to set the bar for quality and accept that you won't compromise. Making any compromise will almost always result in you being sorry later, which is why this leg of the stool is easy to keep intact – because it is non-negotiable.
Timely performance is the second leg of the stool. Completing work in a timely manner is a challenge for a variety of reasons. Timely execution is dependent on planning, science and people. Timely means fast, but it also means reliable. I find that many clients ask for very fast results, but what is often more important is that they must receive the results when you say they will receive them. They need predictability. To achieve predictability it is critical to have good tools for planning work and balancing priorities. You need to know what your capacity is, how it's measured and where the bottlenecks are. You also must have the discipline to use those tools and rely on them. Bioanalysis to support clinical research is exactly that, research. Therefore it is important to plan for failure – not just success –because failure happens in bioanalysis. I've seen the best methods fall apart after three or four successful studies of a few thousand samples. This is where the science and the people element come in. When incurred sample reproducibility evaluations started, there were at least four or five new presentations of case studies on method failure at every conference I attended. When scientific nuances in the method don't match up with a new population in a clinical study, it can be because a new analyst is working on the method and their lack of familiarity might lead to an unexpected issue that impacts performance. However, regardless of the reason, good planning should result in study execution that is timely and fast. Negotiate timelines with clients to ensure they are achievable and you will be able keep the second leg of your stool intact.
The third leg of the stool is 'cheap' or as I like to say, 'value-added'. Clients pay for what they perceive the value of the work to be. While clients might ask you to cut the price of an assay, they also may not fully understand the value of the work you are doing. That LC–MS/MS bioanalytical assays have become commodities is frequently talked about. I find this to be an unfortunate misperception. While there are many more suppliers of LC–MS/MS assays than there used to be, and many do it well, there are also some that won't meet a client's expectation for quality. We know that almost every compound presents new and unexpected challenges. Regardless of what we call it, the prices for standard assays have dropped because there are many suppliers and as managers we have to work to improve efficiency and be profitable at much lower prices. I call this the value-added leg rather than 'cheap' because quality, timely bioanalytical assays add a tremendous amount of value to clinical studies. Therefore, we should never overlook the value we add to clinical studies when we discuss price. I believe a discussion of the value-added for your sponsor's study is always justified and often welcome. Frequently, clients are simply responding to their internal organizational pressure to cut price. If you provide them with more information about the value the assay adds to the clinical study you will have more success preserving profit margin while keeping your client happy. Ultimately, a more profitable laboratory will enable you to put more resources towards the other two legs – quality and timely execution.
Of course it is never as easy as it sounds to achieve success. I think we generally know what the right answer is when trying to balance our priorities. The challenge is to have the will to execute what you know is right and stay with the milking stool approach. For that I wish you good luck!