With four conferences in one congress, the BioAnalytical and Formulation Congress will provide the opportunity for those working in all analytical and formulation departments to meet and exchange views on the latest developments in protein characterisation, biophysical behaviour, assay development, immunogenicity and method validation.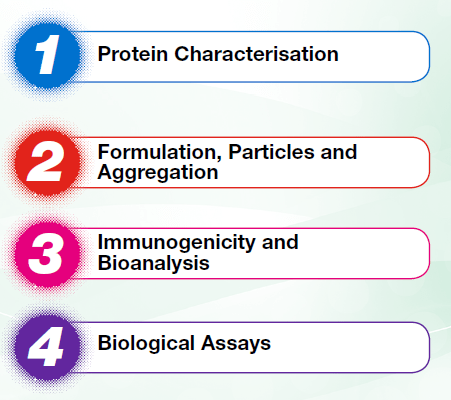 Plenary Sessions:
This year, for the first time, the congress begins with a joint opening plenary session looking at the latest status of the new host cell protein guidance as well as the current challenges and opportunities in bioanalytics and formulation.
Getting biopharmaceuticals through development and into clinical proof-of-concept fast and efficiently is critical for success in our industry. Therefore, high-throughput upstream and downstream process development approaches are increasingly being implemented. Hence, innovative and high-throughput analytical technologies are needed to support rapid process development.
Host-cell proteins (HCPs) are process-related impurities and their content is reduced to the lowest possible level. Biopharmaceutical products need to be free of contaminating host cell proteins (HCPs) prior to approval and regulatory bodies ask for a clear and manifest proof that HCP assays are fit for purpose.
Visit the conference website for more information.
Booking Information: www.informa-ls.com/CQ3550BIO
Please register on the conference website and remember to quote CQ3550BIO to take advantage of your 25% discount.