By:
Cameron Low, Future Science Group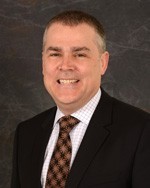 Walter T. Marlowe, M.B.A., C.A.E. is the American Association of Pharmaceutical Scientists (AAPS) Executive Director. He also currently serves as chair of the Council of Engineering and Scientific Society Executives. Prior to AAPS, Marlowe served in senior management positions at Construction Specifications Institute, Building Security Council Inc., American Academy of Water Resources Engineers, American Society of Civil Engineers, and National Society of Professional Engineers.
---
Could you tell us a little about your role at AAPS?
I am the Executive Director of AAPS – I lead the 45 staff and manage the USD ~12 million budget. I work under the direction of our executive council, which is elected by the membership to lead the organization. I am primarily responsible for ensuring operations run in accordance with our budget, and that we are moving forward on our strategic plan, accomplishing the objectives set by the executive council.
Although my background is not as a pharmaceutical scientist, I have been working in the non-profit individual member professional association world for about 24 years now. The executive council therefore brought me in more for my management and strategy skills rather than my pharmaceutical research skills.
AAPS has recently released a new strategic plan, could you briefly summarize it?
The board has worked on the new strategic plan over the past six months and the plan was adopted this summer. Our members are passionately concerned about improving global health and are key to developing the therapies, products and drugs that really help improve people's lives. Our updated mission is that AAPS advances the capacity of pharmaceutical scientists to develop products and therapies that improve global health.
What are the strategic goals of the plan and how can these goals be realized?
Our mission consists of four components:
Advance scientific discovery exchange and learning
Expand our professional and public outreach
Enhance member services
Foster our global community