The 9th Workshop on Recent Innovations in Bioanalysis (WRIB) drew close to 600 professionals representing pharmas, biopharmas, biotechs, CROs and multiple regulatory agencies, working on both small and large molecule bioanalysis. This year, Bioanalysis Zone is again proud to support the WRIB Poster Award. Posters were judged by an expert panel at the conference and prizes were awarded for the best poster in the fields of LBAs and LC-MS. Here we present the winning LBA poster, along with a short interview with the project leader David Lanham (Eurofins).
Click the image below, or click here to view the winning poster: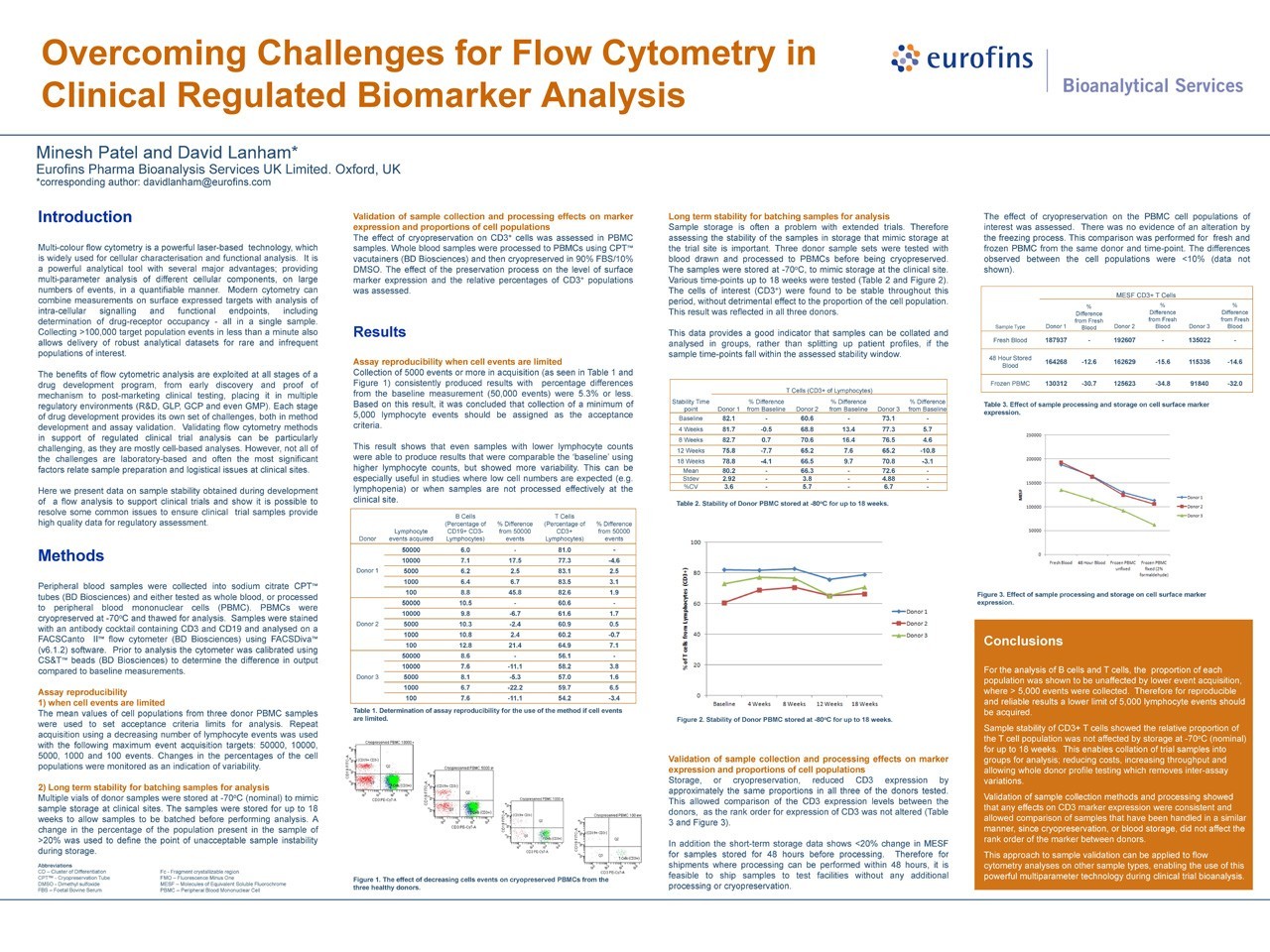 ---
Interview with David Lanham (Eurofins)
What is your role at Eurofins?
I am the Scientific Director with oversight of the application of flow cytometry and ligand binding techniques as investigative tools in bioanalysis during pharmaceutical drug development. I am based at our Oxford, UK facility, although my role covers this site and our sister facility in St Charles, USA. I have worked in a wide range of areas within the pharmaceutical CRO industry in the UK for over 25 years, from cell-based assay modeling and pre-clinical toxicology assessment to clinical trial bioanalysis.
How does it feel to win the 9th WRIB Poster Prize?
To be honest it was a great surprise as there were a lot of really great poster presentations at the meeting covering a broad range of analytical topics and challenges. Of course it was a very pleasant surprise.
Restricted Content / Members Only