By:
Shefali R. Patel and Naidong Weng, Janssen Research & Development
Shefali is Senior Scientist and Group leader in Bioanalysis/pharmacokinetic group from the Department of Discovery Sciences at Janssen (a Johnson & Johnson company). She is currently supervising the non-regulated bioanalysis group within East Coast Bioanalytical Department.  In her role, Shefali and her group is involved in outsourcing activites for GLP and clinical studies. She has BSc. in Biochemistry and MLT (Medical Laboratory Technician) from India. She is also a trained black belt in Six Sigma. She has 18 years of experience in Bioanalytical Sciences. Before joining Janssen in 2007, Shefali was Research Chemist with Drug Metabolism Department for Merck Research Laboratories in Rahway, NJ. Prior to Merck she was employed as Scientist with Taylor Technology (CRO) in Princeton NJ.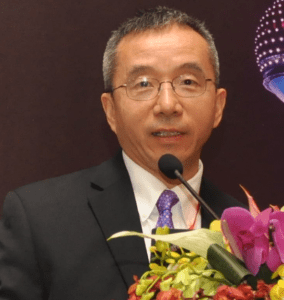 Naidong Weng is Scientific Director, Janssen Fellow, and Head of Bioanalytical Chemistry and Pharmacokinetics within Department of Pharmacokinetics, Dynamics and Metabolism at US East Coast, Janssen Research & Development, Johnson and Johnson. He has over 25 years of experiences on quantitative bioanalysis. His research interest includes using HILIC-MS/MS for quantitation of highly polar analytes as well as chiral analysis. He has over 100 peer-reviewed journal publications, 11 book chapters, over 100 posters and over 30 podium presentations. He currently serves on the editorial advisory board of Biomedical Chromatography.
---
Recently, the Pharmaceutical (Pharma) industry has seen a significant paradigm shift in bioanalytical outsourcing. While Pharma is still largely retaining its internal scientific know-how and innovation capabilities, globalization of drug submission and the initiation of lean operations have forced Pharma companies to adapt their infrastructures in order to externalize more bioanalytical work. Externalization or outsourcing, by utilizing a contract research organization (CRO) for a portion of or all of its bioanalytical support, has become the current practice in the industry. In this article we will discuss current trends in outsourcing of bioanalysis, partnership between Pharma and CRO, different models of sourcing, CRO selection, study monitoring as well as future of outsourcing for bioanalysis.
Partnership between Pharma and CROs-
Across Pharma, as recently as a decade ago, there has been a small portion of bioanalytical work that was outsourced to a CRO. The typical outsourcing strategy back then was to outsource some late stage clinical studies to CROs, while support for preclinical and early stage clinical studies was retained within Pharma.  Over the years, with globalization, streamlining of pipelines, as well as mergers and acquisitions, the bioanalytical resources at both Pharma and CROs have adjusted accordingly with a significant downsizing of internal bioanalytical resources at Pharma and an increase in resources at the CROs.
Due to these changes in Pharma, there is a need to strategically move more bioanalytical work to CROs. With this shift of work from Pharma to CROs, talented bioanalytical scientists at Pharma are also migrating to CROs, this generates a great and sustainable partnership between Pharma and CROs. Currently, bioanalytical practitioners at CROs are considered to be equal to their peers in Pharma. Method development and other challenging bioanalytical work that was historically conducted in-house at Pharma can now be reliably supported by CROs.
Different Models of Sourcing
Based on needs and bioanalytical strategies, below are a few examples of bioanalytical outsourcing models.
Model I- Insourcing (bioanalysis conducted internally at Pharma)
Model I was the preferred operating model for Pharma decades ago when all bioanalytical work was conducted internally within one company where resources were abundant. Though quite popular just a few years back, this is no longer a current operating model for most companies. In this model, the typical bioanalytical department consisted of various levels of management and scientific staff.
Additionally, a quality control function within the bioanalytical department and a quality assurance function independent of bioanalysis was needed (1). Other supporting functions such as sample management, IT, archive and logistic support were also essential. The advantage of this model is the full control of resources and quality as well as the ease of communication between bioanalysis and other departments.  Disadvantages of the Insourcing model are the need for complex infrastructures and managing peak and trough workload with a fixed resource may be a challenge.
Model II- Insourcing and Outsourcing (bioanalysis conducted both internally at Pharma and externally at CRO)
Model II combines Insourcing and Outsourcing to utilize both the Pharma and CROs resources more efficiently and more cost effectively.  Most Pharma companies are currently employing a variation of this model where some work is supported in-house but most of the work is outsourced to CROs. Historically, Pharma performed regulated and GLP bioanalysis both internally and externally at CROs. However, the current trend in most of Pharma is to outsource all GLP and regulated bioanalysis.
Discovery bioanalytical work is typically conducted in-house since the purpose of the discovery studies is to find a lead compound by screening many compounds. This is a fast moving environment and constant interaction between the bioanalysis and discovery project teams is crucial. In some Pharma, method development for supporting outsourced work is also performed first internally to gain insight on the compounds and to retain institutional knowledge.
On the other hand, it has been demonstrated by several Pharma companies that bioanalysis supporting the entire discovery program can be successfully conducted externally where chemistry, biology, and pharmacokinetics are all conducted within the same CRO. Once the compound knowledge base is established, and the lead compound is identified for further development, there are two options in outsourcing the bioanalysis to CROs:
There could be either an internal method development as mentioned before and then the transfer of those assays to the CRO for GLP and clinical studies
Outsource of all method development, validation and analysis to a CRO. Either preferred providers (select few CROs) for the same programs/compounds or pay-per-service CROs (select different CROs per their expertise, depending on the study type e.g.: non-GLP, GLP or clinical) might be used. The advantage of this model is the flexibility of total resources (fixed internal resource and flexible external resource) which allows for better management of peak and trough workload.
Ideally, Pharma only needs to staff resources to meet the trough demand while outsourcing any additional work.  In practice, however, there are still a number of challenges to overcome, for example if some regulated work is still conducted internally where significant overheads such as quality assurance (QA) and quality control (QC) are still required. In this model, either scientists or dedicated study monitors will need to spend a significant amount of time to monitor the outsourced work. It can be equally challenging to build a strong CRO relationship, such as with a preferred provider, due to the lack of predictable outsourced work.
The current industrial trend is to have a clean cut by outsourcing all regulated and GLP bioanalysis via preferred provider arrangement while internally focusing on discovery and non-regulated bioanalysis. This way, both Pharma and their preferred providers can utilize their resources more efficiently in a more predictable manner.
Model III – Outsourcing (bioanalysis conducted externally at CRO)
Model III is more and more frequently used by start-up Pharma with a small foot print as well as generic Pharma companies.  In this model, all studies are outsourced regardless of the stage of compound development. Frequently, different CROs (pay per service) are used, depending on their expertise of supporting bioanalytical work at different stages of compound development.   For example, you can choose a smaller CRO for the discovery/ Non-GLP studies and a more established and larger CRO for GLP as well as clinical studies since they are more experienced in following the regulatory guidance and are better prepared for handling regulatory inspections.
While this approach may require the least amount of internal bioanalytical resources and could be cost-effective, the lack of institutional knowledge of the compounds could lead to a lack of internal trouble-shooting capabilities at the time of methodological failure at CROs. Under this model, it is not uncommon for there to be no full-time bioanalytical study monitor and thus the potential lack of in-depth scientific monitoring.
Model IV- Outsourcing within Insourcing (bioanalysis conducted internally by bringing in contractors)
Model IV has been employed in several Pharma companies.  In this model the external sourcing is performed by bringing in people from CROs or sourcing companies to run studies at the Pharma site. In this situation, certain types of work such as quick turn-around discovery pharmacokinetic work is conducted by contractors with the required matching skill sets. CROs or the sourcing companies provide the overhead coverage and the contractors are considered as employees of these CROs or sourcing companies.  This may be an attractive alternative for some companies who would like to keep confidential or difficult-to-outsource assays in-house or it might also be a starting point for some Pharma to begin strategizing future outsourcing. Once they feel comfortable with the services provided by the on-site contractors from CROs, they may transition to Model III (outsourcing) completely.
Model IV may work extremely well if one would like to keep their resources flexible to match the fluctuation of workload. While this is a cost-effective approach, the biggest challenge of this model is how to retain the contractors as frequent cycles of turn-over, recruiting and training can quickly erode the cost benefit.
Global Outsourcing
Globalization has created its own unique opportunity for outsourcing. Resources and expertise can now be shared across the globe to meet the company's as well as the compound's needs. CROs are growing as global organizations along with Pharma. The same CRO may exist on several continents such as Europe, Asia and North America. Most CROs that operate globally have experi­ence in dealing with regional issues (2). Pharma can use the same CRO to support studies conducted globally by sharing scientific expertise/knowledge of the compound. Within the same CRO, the transfer of knowledge/assays is also easier.  Globalization has moved some of the chemistry efforts to Asian countries. Since compounds are now being routinely made in Asian countries, it makes perfect sense to perform earlier discovery studies in the same region/country where the compound is being manufactured. Ideally, bioanalysis support is conducted at the same site as the in-life toxicology studies, but it is feasible to ship the samples internationally for bioanalysis as shipping results in minimal delay, provided the appropriate paperwork was prepared in advance.
It may be wise to employ the same analytical outsourcing lab for the same compound because the assay knowledge can reside at the same place and it will also be easier to perform method development/validations for additional study support. If a change of CROs occurs in-between studies, re-establishment of the assay is required. However, this strategy may not be practical for a quick turn-around, the first in human (FIH) study may occur in a clinic where the CRO analytical lab does not reside. Due to the nature of fast turn-around bioanalytical support of the FIH study (dose escalation and reporting data quickly), it makes perfect sense to locate the bioanalytical laboratory within the region of volunteer enrollment sites. It is possible that one CRO is used for preclinical GLP studies while another CRO is used for FIH studies. Assay knowledge transfer between CROs is needed in cases where good and transparent communication between the sponsor (Pharma) and involved CROs is pivotal.
CRO Selection and Study Monitoring
In any model designed for meeting the outsourcing needs, there is always a question of how to select the CRO (what criteria to use) and how many CROs to choose. In Pharma, typically the bioanalytical, procurement, and QA departments work together to define the selection criteria for CROs based on the attributes of science, operation, cost and compliance.
If a CRO meets the above selection criteria, the choice of CRO may depend on logistics such as the location of the project, study monitor and type of study. For example, shipping monkey samples across the globe has unique challenges and samples may not reach the analytical CRO in time for analysis.  In that case, it is best to keep the bioanalytical CRO in the same region as the in-life site.
It may make perfect sense to employ the same facility for all study components, such as in-life (toxicology), analytical (bioanalysis) and toxicokinetics (TK), at the site of the study director.  The limitations with this type of full service CRO is that they typically have strong organization infrastructure to support their primary businesses, for example toxicology or clinic, but may lack in-depth bioanalytical expertise. On the other hand specialized bioanalytical CROs, many of which actually have larger bioanalytical departments than the full-service CROs, can potentially support larger studies.  Regardless of which type of CRO is to be selected, it is essential to have appropriately trained personnel such as a study director along with QA personnel to oversee all the GLP components.
During the selection of a CRO, another decision needs to be made – to go with a limited number of CROs (preferred providers) or multiple CROs (pay per service based on cost and expertise). Preferred providers act as extended partners outside Pharma. With a preferred provider service, partner relationships between Pharma and the CRO is established. Great relationships and knowledge-sharing between Pharma and CROs can be created and maintained due to the frequent interaction of personnel and the exchange of science. The pay per service model offers more flexibility, which is more suitable for special needs. You can divide your work into segments, such as discovery, preclinical (GLP) and clinical, thus enabling you to use different and optimal providers for each segment.  A limitation with this approach is the need to maintain relations with multiple CROs, which can be quite resource intensive for study monitoring work.
Overseeing a large number of outsourced studies is not a trivial job. The role of study monitoring over the years has become not only science oriented but has also evolved into project management.  Selecting a CRO, getting quotes, overseeing validations and studies at CROs, and addressing regulatory findings/questions within the company require a skillset which scientists may not be accustomed to in their daily task. Either dedicated full time or part time study monitoring resources has its own advantages and disadvantage.
Impact and Future of Outsourcing on bioanalysis
To accommodate the needs of providing bioanalytical support for the current pharmaceutical drug discovery and development environment, both Pharma and CROs are partnering their resources strategically in a synergistic manner (3). The relationship between them has shifted from strictly pay per service to a collaboration on multi-faceted levels. It is fair to say that one cannot survive without the other. Some of the traditional internal bioanalytical work, such as method development and new technology applications, might be best achieved by leveraging both internal and external resources.  It is never too early to think strategically about how and when to move the internal capabilities to the external providers so that resources at Pharma can be better prepared for tackling the next challenge on the horizon. Equally, CROs also need to find a new business model beyond just providing cost-saving for Pharma, such as investing resources on new technologies and increasing innovative partnerships with Pharma on resolving new bioanalytical challenges.
References
(1) Overview: Fundamentals of a Bioanalytical Laboratory. Handbook of LC-MS Bioanalysis: Best Practices, Experimental Protocols, and Regulations. ISBN: 978-1-118-15924-8
(2) Global outsourcing. Bioanalysis (2010) 2(2), 149–152. 4155/BIO.09.183 © 2010 Future Science Ltd
(3) Meeting the challenges of bioanalytical outsourcing: understanding the hidden cost of price pressure. ISSN 1757-6180 Bioanalysis (2011) 3(22), 2491–2493, 10.4155/BIO.11.233 © 2011 Future Science Ltd