Envigo (Princeton, NJ, USA) announced the development and validation of a new method that can detect levels of thyroid hormones T3 (triiodothyronine) and T4 (thyroxine)  in the serum of newborn rats; enabling the potential effects of thyroid hormone levels in F1 rat offspring to be investigated in accordance with the Organization for Economic Cooperation and Development(OECD) guidelines.
The levels of T3 and T4 hormones in serum samples taken from newborn rats at 4 and 13 days old, can be determined through ultra-high pressure liquid chromatography, coupled with a high-end tandem mass spectrometer (UHPLC-MS/MS) for detection.
This method has proven highly sensitive, successfully determining levels of T3 (5–1500 pg/mL) and T4 (70–70,000) pg/mL) using incredibly small sample volumes. Having such a highly sensitive method is a significant development, since previous efforts to detect levels of T3 and T4 hormones in F1 rat offspring have proven a challenge within the industry.
Head of Bioanalysis at Envigo, Sunetha Diaram, commented: "Our team at Envigo is thrilled to have pioneered this new, highly-sensitive method. Envigo customers will now have the peace of mind that the methodology used to complete their studies is in full accordance with the OECD test guidelines – allowing them to complete their REACH dossiers and market their products."
---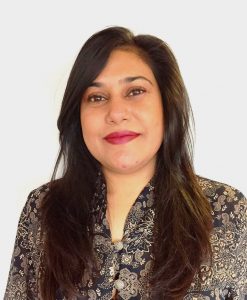 Sunetha joined Envigo in August 2014 bringing with her approximately 21 years of analytical experience, the bulk of which was gained in a bioanalytical environment.
Sunetha began her career with the Nuclear Energy Corporation of South Africa before moving to the Agrochemical sector in 2000 with Syngenta. There then followed a time with CTBR Bioresearch in Canada (now Charles River) before joining Covance (UK) in 2005.
Her expertise covers both pre-clinical and clinical bioanalysis, predominantly from an LC‑MS/MS perspective, with a very strong focus on regulatory compliance and technical proficiency. Whilst at Covance Sunetha broadened her scope to encompass staff management and commercial client interaction, progressing to a prominent leadership position in this business. This was followed by a time at GC laboratories (UK) where Sunetha broadened her skill-set in establishing a residues analysis service line. She then joined Envigo in 2014 as Department Head where she has sole responsibility for the performance, both from a scientific and regulatory perspective, for the whole group.
Sunetha graduated with an MSc in Instrumental Analytical Chemistry from Cambridge, and a BBA from Preston University (USA). She also holds a Diploma in Analytical Chemistry from Technikon Pretoria in South Africa.
---
About Envigo
Envigo provides essential products and research services for pharmaceutical, crop protection, and chemical companies as well as universities, governments, and other research organizations. Our company is founded on the principle that research partnerships depend on unmatched expertise, unwavering dedication to customer service and shared goals, Envigo is committed to helping customers realize the full potential of their products and research which contribute to enhancing the lives of people and animals as well as protecting the environment.
With over 3,800 employees across 50+ locations worldwide, Envigo provides comprehensive scientific expertise and a full service offering in non-clinical research and development, research models and services, regulatory consulting, and analytical support to our customers. Envigo is a privately held global company with corporate headquarters in the United Kingdom and divisional headquarters for its research models and services business in the United States.
Click here for the original press release on the Envigo website.
See more at: https://www.bioanalysis-zone.com/company/_envigo/