To celebrate Bioanalysis – the journal – reaching its 10th anniversary, Bioanalysis Zone is delighted to share with you a collection of features commemorating the journal's remarkable success over the last decade!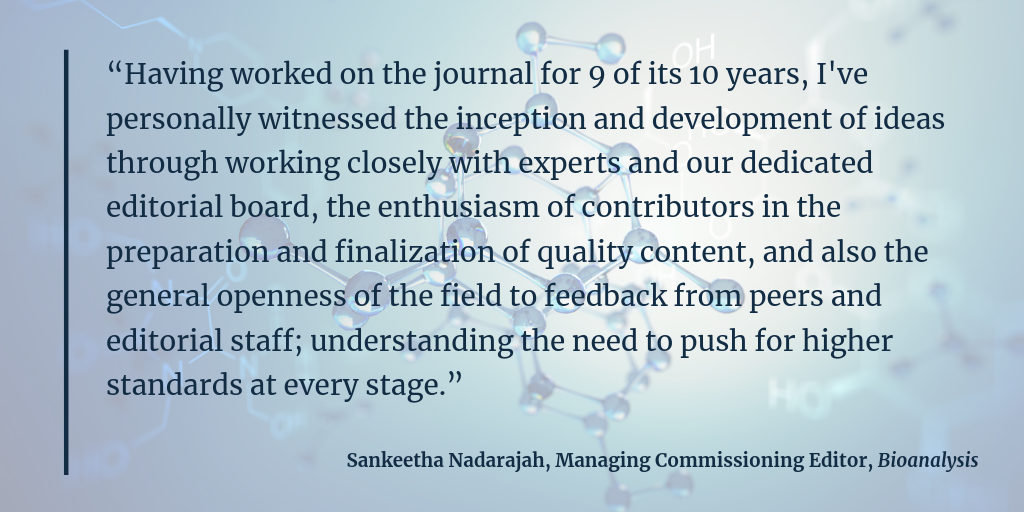 We're running a social media competition on Twitter and LinkedIn, in which we are offering a 10% discount on Open Access for 10 of our authors! Keep an eye on the @fsgbio and @BioanalysisZone Twitter accounts and Bioanalysis – the Journal, the Zone on LinkedIn over the coming weeks for details on how to be in with a chance of winning this prize.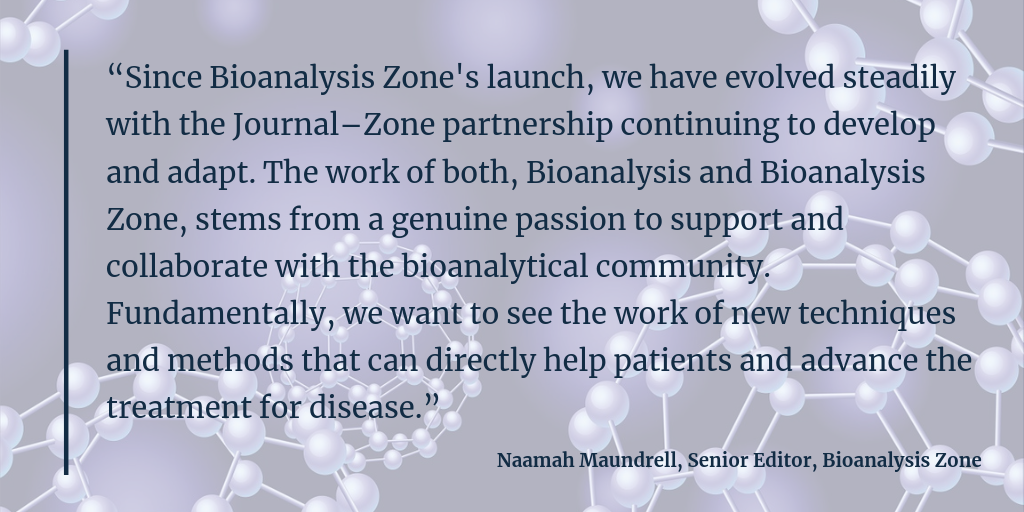 ---
Take a look back at the highlights for Bioanalysis and its sister website Bioanalysis Zone that have led us to reaching this incredible milestone in our interactive timeline!
Timeline
♦ = Bioanalysis – the journal | ♦ = Bioanalysis Zone
Links to highlights