Anita Tailor: the validation and standardization of biomarkers
---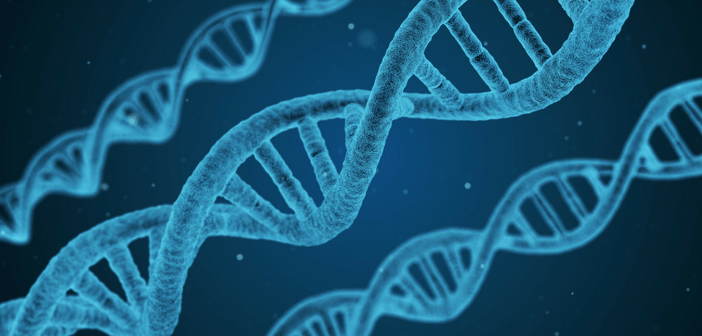 Anita Tailor is the SMC Technology and Applications Advancement Lead at MilliporeSigma (MA, US). Her background includes a Master's in pharmacology and PhD in biochemical immunopharmacology from the University of London (UK). Upon completion of her post-doctorate at LSU Health Sciences (LA, US), she took positions at John Hopkins (MD, US) and the National Institutes of Health (NHLBI; MD, US) where her interest began in understanding the role of biomarkers in various disease processes and its clinical utility in the generation of targeted therapeutics. She also noticed limitations that researchers often encounter when quantifying proteins.

 By joining companies such as Meso Scale Diagnostics (MD, US), Singulex (CA, US) and MilliporeSigma, Anita has been able to expand her interests within the pharma segment. This has allowed her to investigate how various platforms may allow researchers to gain further understanding of biomarkers, as well as how they can change the landscape for how biomarkers are quantified and stratified for patients to have a better therapeutic outcome.
What are your current research focuses?
Our research is currently focused in the areas of immunology, inflammation and neurology. We continue to expand into to other research applications where higher sensitivity is required, not just for quantifying endogenous or pre-dose levels – which is important to establish to identify early target biomarkers that could potentially impact disease progression – but also to establish how biomarkers can be important pharmacodynamic markers for better therapeutic outcome. In addition, our technology has also facilitated a better understanding of the pharmacokinetic profile of therapeutics where the data can be stratified to human clinical trials for safety and efficacy.
Describe the technologies that you use? What are the advantages and disadvantages of such techniques?
The company offers a wide range of technologies to address the customer's needs, including ELISA, Luminex and Single Molecule Counting technology (SMC™) for high sensitivity. While ELISAs can easily measure proteins in high abundance, customers often prefer to screen larger numbers of analytes at a given time. For fast accurate measurement of multiple analytes in a single sample, our Luminex multiplex assays are ideal for screening to identify targets of interests, with the caveat being that sometimes ELISA or multiplex assays can miss the low abundance analytes, and therefore a more sensitive technology such as the SMC ™ technology is required,. On the other hand, customers can also utilize the multiplex screening technology to stratify using our SMC high sensitivity platform to quantify analytes that are potentially low at the femtogram/mL level. The combination of platforms allows for the detection and exploration of biomarkers on a multiplex platform, with detailed detection and resolution of the underlying changes in the marker by an ultra-sensitive technology.

What are the challenges you face with validating bioanalytical methods for biomarkers?
The main challenge faced today for those working in the biomarker field is adherence to the highest validation standards whilst assuring the implementation of well written SOPs and GMP practices.  Validation of methods should include precision, accuracy and sensitivity of the assay over a working range but should also include selectivity, freeze/thaw stability, and linearity. These are all the foundation of a strong research or drug development program operating under GLP/GMP standards.
In addition, proper collection and storage of biological samples as well as stringent analysis and data reporting are critical. Whether the lab is performing basic research, preclinical validations or working all the way through the clinical development of a drug, the challenges are similar. It is important to have proper diligence in applying all principles of bioanalytical validation to ensure accurate go/no-go decisions throughout the process.
How can the field be regulated and standardized?
The field of biomarker analysis is a very difficult area to standardize and regulate as vendors generally have their own take on the guidelines and white papers that are published by the FDA and the EMA. Unless there is enforcement, there is no real incentive for vendors to take the most scientifically appropriate approach for validation and 'fit-for-purpose' design. Most often, the overriding decision is based on cost and not validity of the kit, as we well know at Merck.
One area that can help the end user make the most appropriate decision on which assay is the most appropriate is the standardization of what the vendor provides with their kit, such as the validation information. If there were guidelines or regulation as to what is required, as a minimum, by the vendor then this would be a good starting point. Information such as parallelism, percentage recovery, matrix effect and minimum required dilution resulting from spike and recovery experiments would be a very good starting point. Further information such as the effect of the matrix on the assay in different sample types would also help but increases the cost, potentially deterring end users.
Education for target customers led by the relevant associations and bodies would be a major step forward in this area, reducing how far they rely on vendors. Other areas such as nomenclature require investigation, as there are many names for the same biomarker. An example is Exodus-2 which is also known as CCL21 and by other research areas as 6CKine. This makes it difficult for medicinal chemist to communicate with biochemists and then with clinicians.
Where do you hope this field will be in 5–10 years' time?
A fundamental shift in what is perceived as high sensitivity is already occurring in this area with currently known markers, such as IL-1b, being implicated in disease processes that they had not been previously considered. This area will grow as the high sensitivity, low abundance biomarker is able to be detected, and at a lower level than the endogenous concentrations leading to new discoveries in the field.
Downregulation of biomarkers is only just starting to become something of great interest to scientists. Previously, this has not been considered as a tool in their armory of experiments and this area will continue to grow leading to cutting edge discoveries.
---