Ask the Experts: Kevin Vernarec
---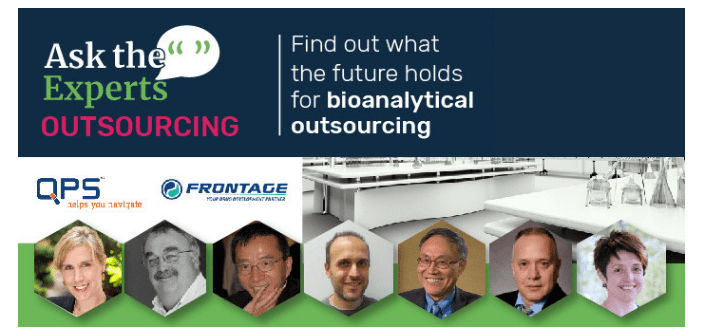 With over 30 years of experience in  industry, including Clinical Operations experience in both the pharmaceutical and CRO industries, Kevin Vernarec (QPS; DE, US) was appointed the Senior Vice-President, Global Head of Clinical Operations of QPS Holdings, LLC. in 2017. Kevin has previously held executive leadership positions in both mid-sized and large CROs over the past 15 years, responsible for the establishing and operational excellence across the organizations.

QPS founded in 1995, is a GLP/GCP-compliant contract research organization (CRO) supporting discovery, preclinical and clinical drug development services. We provide quality drug development services to pharmaceutical and biotechnology clients worldwide. Our mission is to accelerate the development of medicines worldwide by enabling breakthroughs in pharmaceutical innovation. QPS is a global leader in contract research. We are known for our quality, technical expertise, efficiency and customer focus. Our passionate and productive work creates value for patients and customers while creating opportunities for employees to grow and thrive.
In what areas is the outsourced work you receive from?
In addition to being one of the world's largest Phase I site offerings, QPS provides fully integrated services to seamlessly move your project through early clinical development into Phase II/III and beyond. Our full range of clinical management services includes; Project and Program Management, Site Management and Monitoring, and Patient Recruitment Services. We provide the efficient data management, interpretation and analysis that are vital to the success of your overall study.
What does your organization believe is important when being selected for outsourcing?
Our commitment is focused on listening and working with our sponsors by providing expertise and knowledge in the pre-clinical and early clinical development of their compound. We are also committed to employing innovative use of new technologies to provide a tailored solution for our sponsor's specific needs. QPS' flexibility to provide different cost options for specific services requested while still providing quality execution of the project, strict adherence to timelines and budget and stability in staffing are keys components to our success.

What are the challenges you face when receiving outsourced work?
Along with increased competition for recruiting subjects/patients and increasingly complex protocol designs, our sponsors are looking for proven executional methods that result in reductions in overall project timelines and budgets. At QPS we endorse an operational excellence approach into our processes and our project management staff understands the value of their work to our sponsors. In addition, we understand the flow of information and how to correct deviations to the flow of information when it occurs.
Another emerging challenge involves providing clear communication channels with our sponsors. As we now work in a truly global environment, the ability to communicate seamlessly across time zones in a timely manner becomes more and more important. Working with different cultures in multiple geographic locations, along with disparate technology platforms, adds to the complexity of conducting outsourced work. As a global provider with offices around the world, QPS has extensive experience dealing in multi-cultural environments and adapts our communication practices to be inclusive of our international partners.
Do you think the amount of outsourcing will change in the future?
All indicators seem to point towards an increased use of CROs in the future. I believe that a major change will occur in the industry as we see a greater shift towards more risk-sharing agreements between pharma and CROs.
What factors do you think will increase outsourcing?
As mergers and acquisitions continue the need for outsourcing will increase. Another factor for the increase is the continued movement into emerging countries placing a higher demand for global clinical trial services networks.
Do you think the relationship between pharma and outsourcing companies will change in the future?
I believe that strategic partnerships will still be the major relationship between Pharma and CROs. For some pharma and outsourcing companies, however, a shift back to smaller, more flexible, therapeutically-focused organizations will grow as well. We are already noticing this shift among pharma companies with a proliferation of smaller biotech companies focused on niche products and seeking more nimble, flexible CROs to meet their needs for targeted expertise, high quality and speed to market.
---