BioAgilytix acquires Cambridge Biomedical
---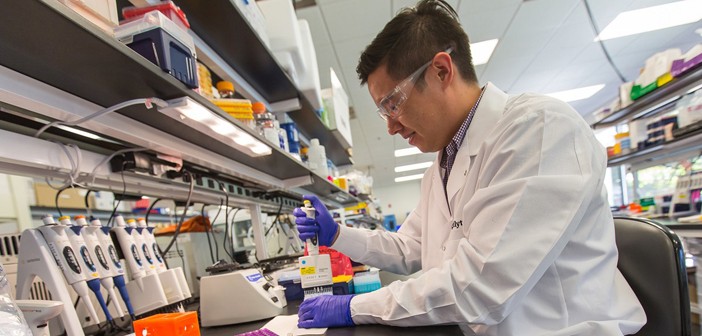 North Carolina-based provider of large-molecule bioanalytical testing services, BioAgilytix (NC, USA) has announced the acquisition of CRO, Cambridge Biomedical (MA, USA), also a specialist in the bioanalysis of large molecules.
The transaction sees BioAgilytix's global footprint expanding, with its GxP laboratories based in Durham (NC, USA) and Hamburg (Germany) set to join Cambridge Biomedical's CLIA-certified, CAP-accredited and GLP-compliant Boston-based facilities (MA, USA) in the new portfolio.
The updated team will include bioanalysts from Cambridge Biomedical, expanding to greater than 400 employees worldwide. BioAgilytix hopes the acquisition will further enhance their expertise in biomarkers, immunogenicity, cell-based assays and pharmacokinetics to support all phases of biologics development. Cambridge Biomedical are set to bring extensive capabilities in kit production, as well as a premier molecular suite equipped with PCR platforms to existing BioAgilytix customers with immediate effect.
Jim Datin, President and Chief Executive Officer of BioAgilytix stated: "We're proud to have Cambridge Biomedical join BioAgilytix in our collective mission to serve customers' evolving and expanding bioanalytical needs."
Datin explained: "Our customers will now have access to additional scientific resources and platforms in the Cambridge area of Massachusetts, which is a hotbed of biotech innovation, and Cambridge Biomedical's customers will be able to leverage BioAgilytix's premier labs in the research triangle area of North Carolina and in Hamburg, Germany to seamlessly support large and global studies."
Linda Robbie, Senior Vice President of Science and Laboratory Operations at Cambridge Biomedical, stated: "We wanted a partner to help take our team to the next level, continuing to cultivate Cambridge Biomedical's success by building on the core values that have brought us to where we are today. I couldn't be happier to have our team join BioAgilytix and I'm excited to see where we will go from here together. I know our customers on both sides will see many benefits from the uniting of our companies."
Source: www.bioagilytix.com/resources/news/bioagilytix-acquires-cambridge-biomedical/
---