Is your biotherapeutic PK assay singlicate ready?
---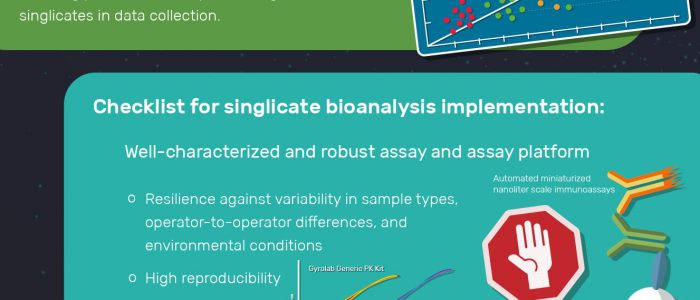 This infographic explores top tips for singlicate bioanalysis implementation, including a well-characterized assay and assay platform, how to minimize the source of errors and how to validate assays using singlicates.
Why not register for our webinar as well? Singlet analysis using Gyrolab® LBAs, a new normal in abnormal times – this webinar highlights a retrospective examination of in-house study data on the Gyrolab establishing feasibility for singlet analysis.


---