Brexit's impact on gene and cell therapy, biosimilars
---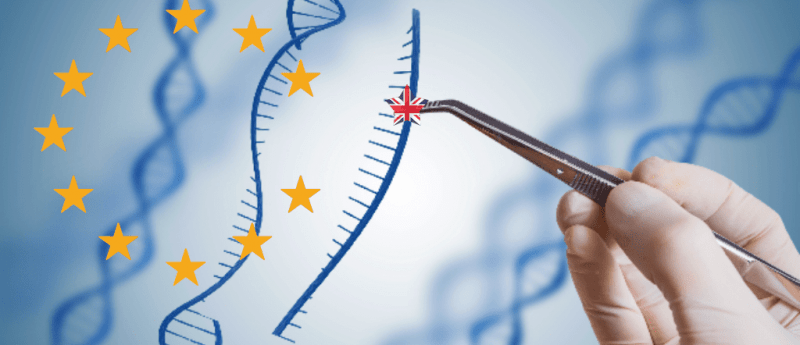 Zamas Lam, PhD, holds the position of Senior Vice President and Global Head of Preclinical Development for QPS, a global contract research organization providing discovery, preclinical and clinical drug development services since 1995. Lam is one of the world's few high-resolution mass spectrometrists by training and by trade, with a passion for biologics mass spectrometry and gene therapy. Within QPS, he is an integral part of the preclinical and bioanalysis team supporting a first in the industry – the world's largest gene therapy trial with patients numbering more than a million. Lam is a regularly published thought leader, with his expert insights appearing in publications such as Bioanalysis, Anal Chem, J Biol Chem, Biochemistry, and Carbohydrate Research.

With full-service research facilities in the Netherlands, Austria, the United States and around the globe, QPS has the scientists, teams and turn-key facilities needed to take on research projects moving out of the UK. For more information, visit www.qps.com or email [email protected].
There has been significant discussion about how the UK will be a less attractive country for conducting clinical trials post-Brexit. The reality is Brexit is already impacting the UK's clinical trials environment. The number of clinical trials taking place in the UK has declined by more than 25% since British voters elected to leave the EU in 2016, according to a recent report by Fitch Solutions. And, now, companies are beginning to suspend clinical trial activities across the UK.
However, clinical trials aren't the only concern for pharmaceutical research projects. Brexit's disruption of the supply chain and logistics will make access to the most common preclinical and bioanalytical research materials problematic, endangering the continuation of testing facilities located in the UK.
Brexit will have a huge impact on preclinical research and bioanalysis as research and development funds are diverted away from the UK. Between 2021–2027, Horizon Europe, the European Union's new scientific initiative, will inject €100 billion into research and development, with a large percentage of the funds earmarked for biotech companies spread across the EU. Although, the UK will have access to existing Horizon funds until 2020, its departure from the EU puts future funding at risk for UK-based biotech companies.
With research and development funds leaving the UK, pharmaceutical and biotech companies, scientists, personnel and research projects will follow. In fact, it's already happening. According to the European Pharmaceutical Review, life science companies in the UK are now struggling to fill senior positions, with non-UK candidates falling from around 40% to just 15% of applicants, on average.
Money is important, but highly-skilled scientific roles are just as essential. As skilled scientists and life science workers move away from the UK to follow jobs and projects in EU member countries and the US, the UK risks losing its foothold in research and development, particularly in the areas of gene and cell therapy and biosimilars.
Brexit's impact on gene and cell therapy research
Development of gene and cell therapies focused on treating, and possibly curing, the neediest of more than 1.5 billon individuals who have mutations linked to genetic diseases has been a priority for the Horizon 2020 project. Additional funding is likely with Horizon Europe, which currently has €8.2 billion earmarked for health research.
UK-based preclinical research projects that are required to prove safety, efficacy and translatability of these advanced therapeutics are already at risk of losing Horizon Europe funding. This funding is further jeopardized by supply chain issues related to importing non-human primates (NHPs) into the UK. This preclinical research requires a steady supply of NHPs because they are similar to humans in terms of physiological functions and drug metabolism, which is important for assessing the safety and efficacy of newly developed gene and cell therapy treatments.
In preclinical research, most facilities do not breed their own animals but rather import them from the EU or Asia. With Brexit and the unclear path of import/export licenses, acquiring adequate colonies of NHPs will likely be an issue. Without a steady supply of research animals, it will be difficult, if not impossible, to carry out pharmacology, DMPK and toxicology studies for gene and cell therapy research projects in the UK. The net result is that the UK may no longer be a country where bioanalytical innovation is feasible. This issue, compounded by the lack of funding and skilled scientists departing the UK, will likely result in gene and cell therapy research moving out of the UK into continental Europe and the US.
At QPS, we're already seeing gene and cell therapy research projects drift away from the UK and move to the US and the Netherlands. There are only a few CROs that specialize in this area, who have all the necessary technology platforms, access to NHPs and other research animals, and – most importantly – trained and highly-skilled bioanalytical scientists to work in this area.
Brexit's impact on biosimilars
Patents for a number of blockbuster biopharmaceuticals have either expired or are on the verge of expiration, according to Allied Market Research. This trend is driving rapid growth in the biosimilars industry, with a focus on the European market. However, Brexit is impacting biosimilars in a big way.
First, marketing authorization holders must reside in the EU. This is a problem because nearly 40% of all central marketing authorizations, including biosimilars, are held by companies residing in the UK. This means that all biosimilar products must be re-registered to one of the remaining 27 EU countries.
Not only is re-registering biosimilars a short-term headache, it's an issue that will be problematic long-term, which makes moving biosimilar research and development out of the UK likely and, in many cases, necessary.
Secondly, developing biosimilars is no easy task, particularly when it involves the testing of large molecule biotherapeutics, which requires NHPs. Without a steady supply of research animals, pharmacology, DMPK and toxicology studies for biosimilars will also be a problem for UK-based testing facilities, another sign that the UK may not be a suitable location to perform bioanalytical studies moving forward.
At QPS, we're seeing more requests for biosimilars coming out of the UK, with a significant portion of biosimilar preclinical and clinical development now being slated for the United States. Since British voters elected to leave the EU in 2016, both the US and Netherlands QPS facilities have seen more than 20% year-over-year growth stemming, in large part, from an increase in requests to support biosimilar development.
Relocating preclinical and bioanalysis research projects
Although the full impact of Brexit is still uncertain, its effects will persist well into the future. As research and development moves out of the UK into other EU countries and the United States, biotech and pharmaceutical companies will be on the hunt for new research partners. When looking to relocate UK-based preclinical and bioanalysis research projects, here are 10 key questions to ask CRO candidates:
How nimble is the CRO? Can the CRO get your research project up and running quickly, without losing momentum?
Is the CRO consultative in nature?
Does the CRO have ready access to NHPs and other research animals through its research network?
Does the CRO have all the necessary technology platforms?
Does the CRO specialize in the required research area, such as gene and cell therapy or biosimilars?
Can the CRO customize research projects to fit your specific requirements?
Does the CRO have a history of delivering against promised timelines?
All CROs employ scientists. However, does the CRO you're considering have the right scientists assigned to your project? Are the scientists trained and highly-skilled in the specific research area?
Have you toured the labs and met with the scientists tasked with your research?
Is your primary contact a scientist who is doing the work?
With the uncertainty surrounding Brexit and the challenges associated with relocating research projects, don't underestimate the importance of asking the right questions during the CRO selection process. It's one of the most important decisions you'll make as you figure out how to succeed in the post-Brexit environment.
---