Christopher Beaver details his thoughts on the recent biomarker (and biosensors) Spotlight survey and the consensus of APPS Workshop on Crystal City VI: BMV for Biomarkers
---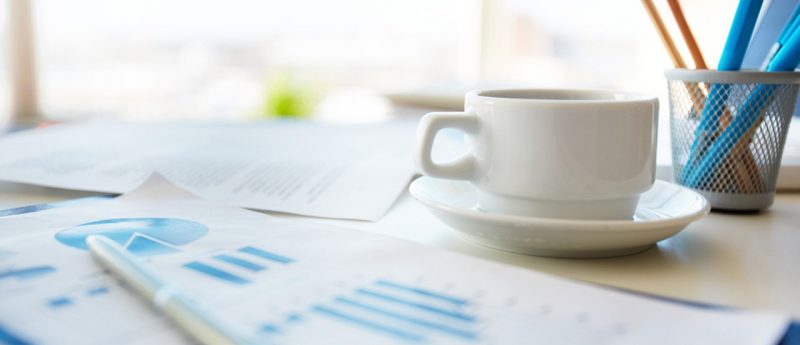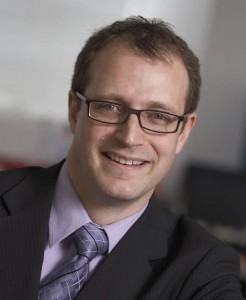 Chris has been Senior Director of Ligand Binding and Exploratory Bioanalysis at inVentiv Health Clinical since 2010. Prior to this, Chris served as Scientific Director of the Ligand Binding/Cell Based Assays at MDS Pharma Services' North American macromolecule bioanalytical operations. He has been responsible supervising the development and validation of all bioanalytical methods for the measurement of pharmaceuticals and biomarkers, immunogenicity testing and cell based neutralizing antibody assays. He previously held the position of Associate Director of Ligand Binding Services/Cell Based Assays overseeing the Montreal, Quebec operations. Before joining MDS Pharma Services in 2004 as a Team Leader in the Ligand Binding Department, Chris served as an investigator at Cogent Neuroscience, a startup biotech company in North Carolina's RTP.  Chris obtained his PhD in Neuroscience at Dalhousie University in Canada in 1995.
---
The pharmaceutical and biotech industry has for some time been moving, increasingly, toward the use of biomarkers for assisting in the drug-development process. Whether as predictive markers or as markers of efficacy, pharmaceutical and biotech companies are looking to gain competitive advantage from the use of biomarkers for drug candidate selection, patient selection or readouts on the ability of the therapeutics to engage their targets. Given the cost of drug development, it brings forward questions about the methodologies that are used to quantify biomarkers and the stringency with which they are measured.
The recently held American Association of Pharmaceutical Scientists (AAPS) Workshop on Crystal City VI: BMV for Biomarkers meeting in Baltimore (MD, USA) brought together a spectrum of industry representatives to discuss the section of the draft US FDA Guidance on Bioanalytical Method Validation. Contrary to a detailed guidance that many individuals were hoping for, the biomarker section provided a more general framework within which the range of biomarker assays and their uses was discussed. There was an understanding that biomarker data could be used for multiple purposes and it provided clear guidance on what the expectation was for assays being submitted for regulatory review. However, given that biomarker data can be used for multiple purposes – everything from exploratory investigations to data used to support approval applications – it is important to understand for what purpose the data is being used, in order to best tailor the assays to those requirements. In a recent survey by Bioanalysis Zone, there was clearly an appreciation from survey respondents for the need of clear communication between those individuals using the biomarker data and those tasked with measuring them. 91% of survey respondents indicated that there should be more communication between the investigator requesting the data and the bioanalytical scientist.
The current survey results also echoed many of the discussions at the AAPS workshop regarding the flexibility in designing and validating methods for biomarkers. By far the majority of respondents appear to be following a graded approach to assay validation with 81% of individuals reporting that they use a tiered approach to biomarker validation with many citing industry papers (e.g., Lee et al., 2006; Houghton et al., 2012) as the primary guidance. The term 'fit-for-purpose validation', coined by Lee et al. (2006) has advocates and detractors. Some feel that it gives too much latitude and is license to design assays with insufficient exactitude. Others would point out, however, that fit-for-purpose terminology functions well to describe the range of assays possible and the challenges of biomarker assay validation. Furthermore, in some cases, it can mean going beyond the 'expected' evaluations performed for traditional pharmacokinetic assays in order to have a rigorous biomarker assay. As with other scientists, bioanalysts are interested in ensuring the assays used are as accurate, precise and as sensitive as possible. For measurement of the therapeutic product itself, this is a clear expectation for both the regulatory agencies and scientists. For biomarkers, however, a more nuanced approach may be demanded. Nearly 50% of survey respondents indicated that they used a 'fit-for-purpose' approach for all biomarker assays indicating that this approach resonates with many in the industry.
Regardless of the level of validation that is ultimately performed, it is still critical to define what we are trying to measure. While this may sound straight forward, it has been a challenging question in relation to biomarkers. There are different aspects of bioanalytical assays for biomarkers that need to be taken into account, each of which poses unique issues: endogenous levels, isoforms, sensitivity, disease versus normal populations, assay reagents and kit changes. These challenges were identified by the community, with more than 50% of respondents indicating that these were their main technical issues. These issues were also discussed extensively at the AAPS Biomarker workshop as were the challenges. While many will recognize them as being challenges for all bioanalytical assays, they add a level of complication to biomarker analysis. Interestingly, given the difficulties of fitting the biomarker assays into our standard bioanalytical framework, one of the themes of the recent discussions has been whether we should be exploring, or possibly renewing our acquaintance with, alternate analytical and statistical methodologies beyond what we have come to expect in bioanalysis in order to better explore the types of data generated from biomarker assays. Our standard data analysis techniques, which are designed to deal with defining the parameters of assays designed to quantitate the therapeutic of interest, may well be imperfect for tackling data from biomarker assays. In particular, establishing ranges for different patient populations, tracking inter-lab result concordance or commutability, and establishing criteria for assigning statistical significance for biomarkers when the relative precision of measurements may vary widely.
It's clear now that techniques and technologies for measurement of biomarkers as well as the types of biomarkers themselves will continue to evolve. Criteria and expectations will need to evolve in parallel as these biomarkers and techniques will not always fit well into our traditional bioanalytical framework. Regardless of what we decide to call the approach, fit-for-purpose/tiered/or something else, a thoughtful, rational approach to biomarker assay development and analysis will be required.
To view the survey infographic click here.
Click here to view inVentiv Health clinical company profile.
---