Robert MacNeill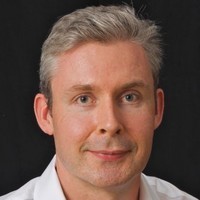 Robert MacNeill received his Bachelor's degree with Honors in Chemistry from Heriot Watt University then his MSc in Analytical Chemistry from the University of Huddersfield, both in the United Kingdom. Robert is also a Chartered Chemist and a Fellow of the Royal Society of Chemistry. With 20 years of experience in all aspects of quantitative bioanalytical LC–MS/MS method development, 11 of these years heading method development activities within HLS/Covance, and a regular author and peer reviewer for the journal Bioanalysis, Robert is a recognized expert and innovator in the field.
In his current role Robert coordinates all LC–MS/MS method development and associated training, takes the lead in keeping abreast of innovation and technological development in the industry, leads in-house research projects and performs technical writing for the purpose of producing publications.
What three things would you take if you were stranded on a desert island?
A picture of my wife and kids
My soccer ball
The knowledge that junk mail will somehow still reach me
If you weren't a bioanalyst, what would you be?
Probably a high school teacher
What is your favorite city?
Rome – I love the beauty and history
Why have you decided to become a Zone Leader?
I have thoroughly enjoyed my affiliations and contributions to the Zone over the first few years, and I am delighted to grasp the opportunity to build on that. It's a great way of staying attuned to, and dynamically involved with, the bioanalytical community.
---