Microsampling has gained increasing attention within the bioanalytical community in recent years. As newer, more sensitive bioanalytical instruments and novel microsampling technologies continue to develop, facilitating the application of microsampling in simpler workflows is now easier than ever before.
As interest continues to grow in this field we are pleased to bring to you this special interactive supplement from Bioanalysis Zone exploring Microsampling. The supplement brings you the latest developments and leading opinions from some of the key experts within the field. We take a look back at how the field has developed since our last examination of the subject  in a Spotlight hosted 2 years ago on the Zone; Microsampling the road ahead.
We explore how attitudes have since changed in our recent survey  and explore the various directions of microsampling with contributions from leading experts in academia, pharma and CROs.
Click here to view the supplement in full or select contents from the links below:
View our panel discussion now to hear from some of the experts who helped put this feature together. Craig Aurand, Roger Hayes, James Rudge, Tim Sangster and Neil Spooner joined us online for a lively dialog on the findings of our recent survey on the changing attitude to microsampling. They also addressed what the progress of microsampling means for the community, the remaining challenges and how we can overcome these. Importantly, they answered your questions!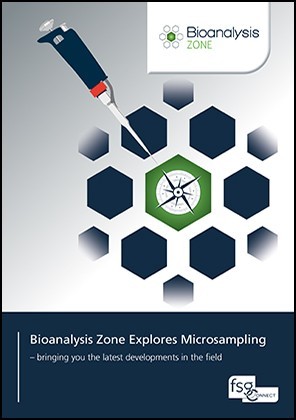 Restricted Content / Members Only
Don't forget you can also always revisit our Spotlight on microsampling – Microsampling the road ahead, hosted on the Zone a few years ago here.