GCC ICH M10: thoughts from Mike Buonarati
---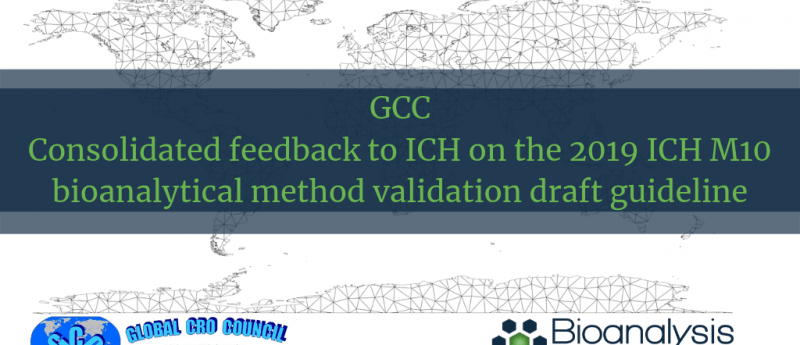 Mike Buonarati is the Senior Director of the Intertek Pharmaceutical Services bioanalytical LCMS laboratory in San Diego (CA, USA) and has worked in regulated bioanalysis for over 25 years. Mike received his PhD from the University of California, Davis (CA, USA) in Pharmacology and Toxicology with an emphasis in biochemical toxicology. After completing a post-doctoral fellowship researching metabolic activation processes involved with genotoxicity at the Lawrence Livermore National Laboratory (CA, USA), Mike joined the DMPK group at Hoffmann La-Roche in Nutley (NJ, USA). At Roche, he was responsible for the development and validation of bioanalytical assays and the conduct of pharmacokinetic and drug metabolism studies. At Intertek, Mike has been involved in the development, validation and sample analysis activities for thousands of bioanalytical LCMS assays.
---
1Why was there a need for the ICH M10 guidance, when there are already BMV guidance available?
Recent guidance documents have been helpful in harmonizing validations and sample analysis studies across the industry and have provided additional insights into regulatory expectations. However, there are minor differences in the documents that need to be addressed and having a single guidance that all regulatory agencies will follow should allow for more consistent submissions and acceptance by the agencies.
2From a CRO perspective, was the draft guidance what you expected from a harmonized consensus guidance?
Overall, the document is thorough and covers the most important issues for regulated validations and sample analysis and that should always be expected. Most of the requirements have been implemented by regulated laboratories prior to the release of ICH M10, so there should only be a few surprises. For some requirements that may not otherwise have been expected, such as reintegration data requirements, the 2018 FDA guidance prepared the industry earlier. Bioequivalence study requirements were perhaps more than expected in M10.
3Are there any disadvantages of such a collective consensus guidance, when used among different laboratories (e.g., Pharma, CROs, vendors etc).?
The major disadvantage involves newer or less common techniques in bioanalysis that do not always fit with established methodology requirements that are typically covered in a guidance document. For instance, much discussion has been put forth concerning hybrid LC–MS assays where specific acceptance criteria or experimental requirements have not been fully addressed in the draft guidance document.
4How easily can CRO's adapt to implementing the ICH M10 guidance, while maintaining outsourcing standards?
Many of the requirements within the ICH M10 document are already established in regulated bioanalytical CROs and the guidance confirms the acceptability of these practices. There are some new requirements that are a bit more difficult to implement due to new table and perhaps documentation requirements and there may not be automation in place for these. Also, there will be a transition period as studies and reports are at various stages of progress and adapting all requirements could be a burden. It would be quite helpful if regulators do not apply all the new requirements to studies completed prior to issuance of the final guidance.
5Can you provide your thoughts on how the feedback on the draft ICH M10 guidance has been compiled?
For the GCC, our members provided very useful and insightful commentary to the initial survey, which was a line by line analysis of the guidance document. This initial review was then fine-tuned during the 2019 GCC meeting with discussions on the more critical and controversial components of the ICH M10 document. The Bioanalysis White Paper compiles the results of the survey and the meeting, documenting the most important commentary from the GCC members.
6How will the ICH M10 guidance change the bioanalytical regulatory landscape?
The ICH M10 document should provide even more consistency in regulated bioanalytical studies across the industry. Some of the new requirements appear to make remote audits more feasible and so more of these types of audits might be expected in the future.
---