Developing novel stationary phases and capillary columns – an interview with Joseph Pesek
---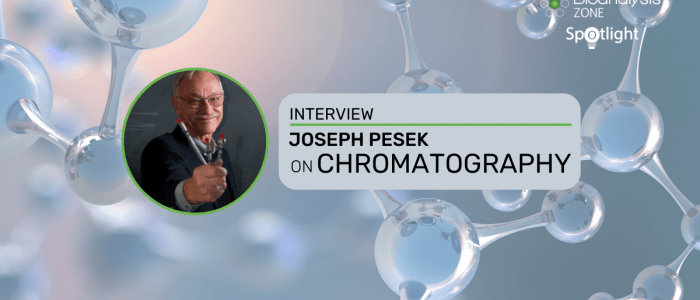 As part of our Spotlight feature on Chromatographic separation technologies, we talked to Joseph Pesek (Professor Emeritus, San José State University, CA, USA). Joe told us about his research synthesizing and characterizing novel stationary phases for HPLC and developing columns for capillary electrophoresis. Joe also told us which stationary phases he's excited to see develop and gave us some tips for best practice when developing a new analysis.
When asked about the most common challenges he encounters with chromatography, Joe told us:
"I have found – from dealing with a broad range of chromatographic users – that poor results are very infrequently related to the HPLC column."
Listen to the interview now for an expert insight into chromatography research!
---
QCould you please begin by introducing yourself, what your research at San José State University involved and what your current research interests are? – [00:28]
QCould you describe your experience with chromatographic separation technologies? – [01:20]
QWhat are the most common challenges that you have experienced when performing chromatographic separations over your research career? Do you have any solutions to address these? – [02:38]
QWhat recent or emerging chromatographic technologies are you particularly excited to see develop? – [03:36]
QDo you have any tips for best practice when you are implementing a chromatographic separation technique? – [04:13]
---
For more great content, check out the Chromatographic Separation technologies Spotlight!

---
Disclaimer
The opinions expressed in this interview are those of the interviewee and do not necessarily reflect the views of Bioanalysis Zone or Future Science Group.
---