Interview with David Mitchell (Mitchell Pharmaceutical Consulting) on AAPS
---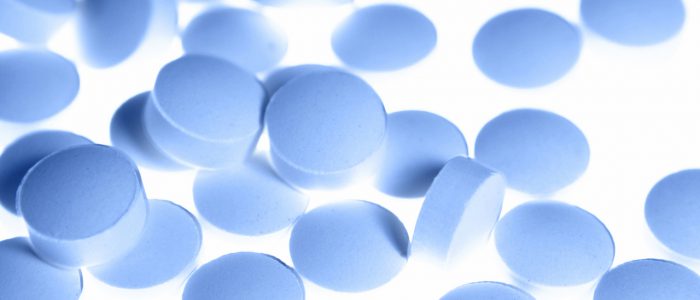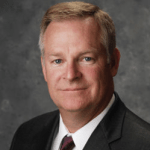 David Mitchell is president of Mitchell Pharmaceutical Consulting and has more than 18 years of pharmaceutical and biotechnology experience in clinical pharmacology, project leadership, and strategic drug development. Mitchell received his bachelor's in biological sciences from the University of Northern Colorado (CO, USA) and his doctorate in pharmaceutical sciences from the University of Colorado (CO, USA). Following his graduate studies, he completed a postdoctoral fellowship in metabolism and toxicology at the University of Kansas Medical Center (KS, USA). He has a broad range of research interests, including optimization of the drug development process, PK/PD, drug metabolism, population approaches to data analysis, clinical trial simulations, and regulatory sciences. He has more than 60 published manuscripts, chapters, and abstracts in the areas of PK, metabolism, toxicology, and epidemiology.
In 1992, Dr Mitchell joined the American Association of Pharmaceutical Scientists(AAPS) and quickly became an active member. He has been on the AAPS Executive Council since 2008, serving as a member-at-large. Previously, he served as the co-chair and chair of the Annual Meeting Programming Committee and chair of the Program Coordination Committee. He has also served as secretary/treasurer, vice-chair, chair-elect, chair, and past-chair for the PK/PD and drug metabolism (PPDM) section. He has supported AAPS on a number of committees (Annual Meeting Programming Committee, National Biotechnology Conference Programming Committee, Nominations Committee, Fellows Committee, Quantitative Model-Based Drug Development Task Force) and served as chair of a discussion group and as a reviewer of Annual Meeting abstracts for the PPDM section. He is also a member of other professional organizations, including the American Society of Clinical Pharmacology and Therapeutics and the American Society of Clinical Oncology.
What was the main driving force behind this 2012's candidacy and what are your future goals within the AAPS?
Part of the driving force behind my candidacy was that I feel that I have gained a lot by being involved with the AAPS over the years. I wanted to continue to give back to the organization that has improved not only my scientific skills but also my leadership skills through a vast network of scientific colleagues that I can count on. Much of my motivation to volunteer is about dedication to the organization and wanting to give back.
When you get to be the President of the AAPS, it is a time-consuming role as there continually is a lot to do, and it does take some time from your work and family life, but in a very rewarding way.
As far as my goals, there are three keys goals I wanted to focus on:
To continue the development of educational offering within the AAPS. As far as that goes we are working on a planned-giving program within the AAPS – a fundraising activity that is just in the initial stages, but eventually we are hoping to use this to increase educational offerings within the AAPS. This is really within the mission of the AAPS as we are here to provide a forum for the scientific exchange ideas as well as the improvement of science in general. We have come out with a number of new educational offerings, such as the Biotechnology 101 course, our new e-learning course made up of 25 lectures across five different modules, which we are offering to students or current members. Whilst it is a course that does cost money, it is competitively priced and has been taken up by our members quite readily. We are further continuing to develop our webinars, which are free to all members. These are obviously electronically based, and in the days where we have tighter budgets, both academic and industrial organizations, it is viable to get the best training you can without having to physically relocate to another part of the country, saving some cost.
The second part is working with the committee to come up with long-term strategic guidelines for these the AAPS educational formats. Part of what we are hoping for is to get more perspective planning as to what our members really need for the future. If we could, in some way, start to talk with our members in what we need to do that would be fantastic, and I have challenged the scientific sections to come up with new course ideas as well as to flush-out some of the preliminary programs for two new courses over the coming year.
One final goal relates to something that we have noticed within our membership and pharmaceutical industry – it appears that we are getting a change in our members from big pharma to smaller pharma. So this is another aspect we are looking at within AAPS; the goal is for the AAPS staff to evaluate this change of more people moving to small pharma, who now make up approximately 50% of our members. What we are looking to do is analyze whether we are meeting the needs of our small pharma members, or do they have some needs which are being unmet? We wish to ensure them that we are providing them with the information they need, educational opportunities, and the scientific forum to present their research in a manner that meets their needs.
Why do you feel it is important that such associations are of key importance to industry as a whole, and why should scientists look to get involved with organizations such as the AAPS?
I believe it is important to industry and academic scientists to join these organizations, mainly to share data and learn about new technologies, but to also network with their science colleagues. These are avenues that will help to push everyone's medical knowledge forward, giving the opportunities to develop a new drug candidate or study a particular pathway in basic science research.
Concerning data sharing, in the end drugs are being developed for patients, and it is frankly better for the patients if scientists present at these association meetings (at the appropriate time) to share their successes and raise the bar for their competitors. As well as failures, which we hate to think about, it has to be about the patients, raising the bar with our success but also explaining avenues that do not work out. It will be better for patients long-term by improving the products supplied to healthcare providers, which can be achieved by sharing data.
The other avenue is better technologies. Present at these meetings we have a lot of vendors, as well as the scientists, who are coming up with the new technologies and better ways of analyzing data, as well as better analytical techniques that are very important to use. Any way we can use these improved techniques across a global scientific association is better for everyone in the long run.
The AAPS and US FDA are planning another Crystal City workshop following the news that the FDA is going to issue a new bioanalytical method validation guidance. Could you provide us with an update on the progression of this?
Things are progressing very well – the workshop has been approved by the AAPS program coordination committee, our internal group that approves on all external workshops. A planning committee is in place and the goal is to have the workshop take place about 3 months from when the FDA issue the new guidance on bioanalytical method validation. It is anticipated to occur at any time now, and the AAPS has already been advertising for this event to maximize awareness in the scientific community. The planning committee is moving ahead with the agenda, planning topics known to be of interest and will make final adjustments when the guidance comes out. We are hoping at the meeting we have a diverse group of people: scientists from the pharmaceutical industry, members from health and regulatory authorities, as well as people working at CROs that are actually doing many of these analyses.
The previous workshop was a tremendous success and really stepped forward the focus for regulatory bioanalytical work within pharmaceutical companies. What have been the biggest changes that you have seen since the last Crystal City workshop and what impact has this had?
The good thing about previous Crystal City workshops is that the meetings were held after the draft guidance was issued. These meetings provided a setting for discussion on many of the aspects covered within the guidance, and were able to issue some white papers that specifically discussed and provided examples on how to execute and interpret parts of the draft guidance. What this has led to is an environment where the bioanalytical data for both clinical and non-clinical studies are of high quality and are becoming much more consistent since the last draft.
Throughout your career in both academia and industry, have there been any particular scientists you have worked with who have had a significant impact on your research or overall career?
I think that like many students who come through their graduate school career, my PhD advisor Dr. Dennis Petersen at University Colorado Anschutz Medical Campus (CO, USA) encouraged me to obtain a broad background in pharmaceutical sciences. I remember that he emphasized the need for continual learning and to have a broad interest in the sciences. This has helped me over my career because I am not only zeroed in on things that are pertinent to my day-to-day activities, but I understand activities in other disciplines, which I believed helped me in my pharmaceutical career.
Another person would be Gary Thompson, who I worked with at P&G, and who is a pharmacokineticist. It was through him that I honed many of my PK skills, as he was constantly challenging me  – but in a good way to ultimately get the best science for the best drug development processes that were possible.
These have been two of the main scientists in my life, who have really helped improve my scientific skills over the years.
Is there a recently published paper that has caught your attention?
A recent paper would be a summary workshop report, which is about facilitating oral development in reducing regulatory burden through novel approaches in bioavailability and bioequivalence. Part of the reason that this has caught my eye is that the discussions focussed on the best practices in the application of biopharmaceutics for oral drugs and development. The authors talked about highly variable drugs and the ways we can evaluate them in terms of bioavailability and bioequivalence and some of the differences observed around the globe. They discussed some of the modified release products and some of the different ways the FDA is looking at evaluating these.
What are you excited to work on over the next few years, from a perspective of a consultancy and also from non-profit organizations such as the AAPS?
As for the AAPS, there are two aspects. One is the online learning opportunities, which I am very excited about getting those up and going and moving forward with those activities. Also, we are looking at collaborating with the American Foundation for Pharmaceutical Education for the plan-giving program, currently in the initial stages. What gets me excited is looking to develop a program to help educate future pharmaceutical scientists. We need to continue to develop the best scientists we can. Some of this is to do with the financial ability for these scientists to go forward with their careers, and I'm looking forward to helping out alongside the American Foundation for Pharmaceutical Education and our plan-giving program.
I am also excited about the growth and expansion of our student membership; we have 79 student chapters currently and over 2000 student members. I recently came from a meeting where a number of our student chapters met in Singapore, presenting their research over a 2-day symposium using both an orally and a poster format. This was excellent and the students did a fantastic job in presenting some very interesting research work, mainly in medicinal chemistry and also formulation development, but with contributions of other topics also. It was very good work and it's nice to see the excitement they bring to the pharmaceutical sciences.
The number of CROs has increased recently in the bioanalytical community. Globalization and harmonization is a hot topic; what is your opinion on their importance in the scientific community?
I think globalization and harmonization guidance for all areas of the pharmaceutical sciences are important, but, in particular, for the bioanalytical community.  The need to harmonize the best practices with regards to what is the best science and what will be accepted by the regulatory candidate is important. This will require that the scientific community and biotech industry come together with the regulatory community – and it has to be more than the FDA – it has to be global perspective to ensure harmonization around the world on what are the best practices. We also need to involve the CROs that are working in this area, in order to make sure the industry doesn't become fragmented, we need to have a unified approach. So no matter where a drug is being developed, the same high-quality standards will be met.
Here at the AAPS we have a CRO focus group and also a focus group on bioanalytical analysis.
Concerning the rise in CROs, what do you feel has been the impact on the pharmaceutical industry as a whole?
I think it is great that the Global CRO Council (GCC) is bringing its members together to discuss problems within the bioanalytical community and to work on their best practices. Any time we can get people together to discuss pressing issues the outcome should be a better process and better methods that everyone can benefit from.
The only concern I have is the GCC is only CROs (currently 59 members), and I think what we need is a collaboration between CROs, pharmaceutical companies and biotech's, as well as people from regulatory authorities. This is where we can hammer-out what the best practices are, having all three groups coming together and deciding what the best practice is for a given issue. Hopefully, at some point, the GCC could work with the Global Bioanalysis Consortium, made up of people from industry and regulatory authorities. When we have the next Crystal City meeting it will include all three groups, so we can have good discussions on the bioanalytical validation guidance.
Could you add to the increase in outsourcing from the pharmaceutical industry, the impact and whether this is a good idea?
I think this is good and that there are many companies who outsource, using CROs to do the bioanalytical work where they have already done the method development. For the CRO, they get to look at a broad spectrum of samples around the world, and I think they have the true experience of how difficult it may be to receive a sample from a developing country compared with a developed country and moreover the issues that come with that.
What do you think will be the next hot topics over the coming years?
I think that the hot topics coming over the next few years will cross the boundaries between the bioanalytical work and also clinical development, particularly along the lines of individualized medicine. The development of biomarkers, assays and companion diagnostics will be a key factor in this. Developed biomarkers are now being used to stratify patients, for inclusion/exclusion criteria in clinical trials, to monitor efficacy and produce new companion diagnostics that can be used globally to provide timely results.
What do you enjoy doing when you are not busy with science or research?
Since I spend a fair amount of my time beside a computer, on the phone or in meetings, I like to do some outdoor activities. Living in Colorado near the mountains I enjoy playing golf, fishing, hiking and skiing. I also enjoy spending some time working in my own garden. Volunteering plays a big part of my life, and, outside of the AAPS, I volunteer within my own community. When my children were younger I used to volunteer to coach their soccer team. More recently, I took part in projects to help some of the people in need within the community and to help our community achieve some of its goals.
---