Interview with Mary Lame (Waters Corporation) on her career at Waters and recent developments in LC-MS
---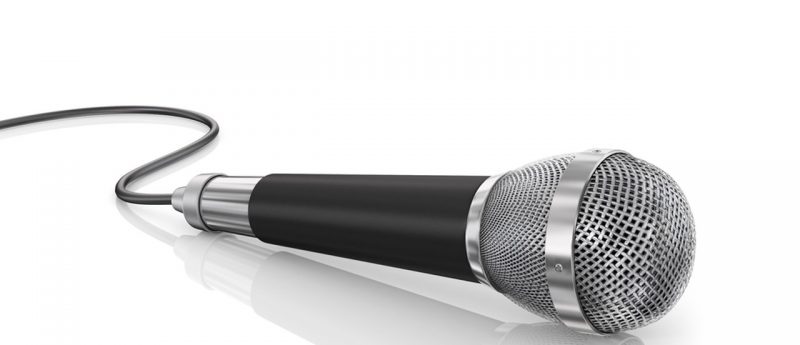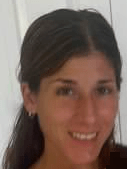 Mary received her B.S. in Chemistry from the Western Connecticut State University (CT, USA) and her M.S. in Chemistry from Central Connecticut State University (CT, USA). She began her bioanalytical career in 1997 with a global Pharmaceutical company where she supported research and discovery efforts by performing DMPK studies and conducting various bioanalytical assays until 2011.
Mary joined Waters in 2011 as a Senior Applications Chemist, providing pharmaceutical applications development and support for the Waters Applied Technology Group. Mary's primary role is to support discovery bioanalysis, and develop bioanalytical methods for drug molecules, both large and small. She is responsible for sample preparation, mass spectrometry, and LC method development, and also provides customer and in-house training on these topics. Her most recent focus has been on peptide and protein bioanalysis.
---
Could you tell us a little about your career to date and how you ended up in your current role?
My entry into the world of bioanalysis began a few years after graduating college with a B.S. in chemistry. I was hired as a scientist for a large pharmaceutical company, conducting research in the area of drug metabolism and pharmacokinetics. I conducted and facilitated drug discovery and development research across many therapeutic areas. I routinely used and developed LC assays with a variety of detectors (UV, fluorescence and MS) to quantify drugs and their respective metabolites for the assessment of drug metabolism and pharmacokinetics properties in vivo and in vitro.
As my career progressed, I took advantage of many opportunities to further my skills, including advancing my expertise in LC-MS instrumentation. Specifically, I developed robust LC-MS methods and employed many sample extraction/sample preparation techniques to achieve high specificity and sensitivity in biological matrices.
I had many opportunities to collaborate with LC and MS technology companies over the years testing products, experimenting with new LC-MS platforms, and working on bioanalytical LC-MS applications. My work with Waters while I was in the pharmaceutical industry was some of the most rewarding and ultimately led to the next chapter in my career as a Senior Application Scientist with Waters. In this role, I'm responsible for testing and developing novel applications and competitive solutions for peptides and proteins. Also critical to my role is the delivery of customer and in-house training.
How has your bioanalytical knowledge developed since joining Waters Corporation?
I think my bioanalytical knowledge has developed much like that of the bioanalytical community. As the portfolios of pharmaceutical companies continue to shift from mainly small molecule therapies to biotherapeutics (peptides and proteins), so has my knowledge, understanding and skill set in the area of biopharmaceutical quantification. The demands of these bioanalytical labs is still the same – to attain increasing levels of performance and productivity in the development of robust, reliable and sensitive methods for quantitative analysis, and now this must be extended to the areas of peptide and protein therapeutics. This is no small feat. Beyond the chromatography and MS, sample preparation is a key consideration for increasing specificity, sensitivity and for minimizing the risk of variability in bioanalysis. I can say that my mindset has adapted to this type of system solution, or start-to-finish approach for successful peptide and protein quantification.
What are the challenges associated with your role at Waters Corporation?
I think the challenge of my role is its diversity and dynamic nature; but it's also what makes my job so interesting and exciting. I train the 'traditional' small molecule bioanalytical scientists as they transition to large molecule bioanalysis (peptide and protein). I help the Waters organization demonstrate the use of our current consumable products on a diversity of LC-MS instrument platforms. I also work to identify and develop the next generation products that are needed in this area of bioanalysis. My role really embodies the holistic approach that Waters has taken in the area of bioanalysis: support the customer by providing simplified workflows, consumable products, LC-MS platforms, and informatics for sensitive, robust, and reliable bioanalytical applications.
What are the key areas that Waters Corporation is focusing on in terms of LC-MS techniques?
Large molecule quantification is one of the greatest challenges that a bioanalytical scientist faces. Sensitivity and specificity issues are numerous: fewer molecules per volume, increased fragmentation, limited recovery due to complex sample prep, and so on. So, Waters will leverage several advanced analytical techniques like micro flow MS, HRMS, and hybrid LC-MS assays, to improve sensitivity and specificity. We have very active programs in ADC analysis, protein quantification, BioPharma characterization as well as advanced approaches for small molecule DMPK analysis.
I understand that one of your recent focuses is protein bioanalysis. Coming from a LC-MS background, what are your views on the orthogonal use of LBAs and LC-MS assays for large molecule bioanalysis?
I see them as complimentary techniques to be developed together. Obviously, LC-MS is the method of choice for small molecule bioanalysis due to its sensitivity, selectivity, dynamic range and robustness. However, up until the past few years, the gold standard for large molecule bioanalysis has been LBAs. LBAs are very sensitive, require small sample volumes, and can be very specific. However, they are also subject to cross-reactivity, lack of standardization, reagent variability, and inability to distinguish between closely related species (analogs, metabolites). In addition, they are not always ideal for discovery where no specific antibodies are available. Finally, multiplexing of immunoaffinity assays is still evolving. In the past decade, significant advancements have been made in both sample preparation (SPE and/or immunoaffinity techniques) and LC-MS technologies (UPLC, microflow, improved sensitivity from MS systems both nominal mass and with HRMS) and therefore, there is increasing interest and demand to leverage LC-MS for large molecule bioanalysis. Advances must continue in all areas including sample preparation, chromatography, mass spectrometry, and data informatics for successful biotherapeutic quantification by LC-MS.
What continuing impact do you see micro-LC-MS/MS techniques (e.g. microflow, microspray) having on bioanalytical assays?
For bioanalytical assays, the real question currently is: How can we get more with less? The trends we continue to see are assays that use smaller sample volumes, while simultaneously requiring increased sensitivity. To achieve this, we need to utilize a diversity of analytical tools (sample preparation, LC and MS based). Recently we've seen the inherent benefits of microflow LC-MS (reduced sample requirements, improvements in sensitivity and specificity) in published assays for GLP1, apolipoprotein and Tau proteins [1,2,3]. For large molecules such as these and for many others, the aforementioned attributes are highly attractive as no other assays may exist, existing assays are not specific enough (LBA) and current LC-MS (analytical scale 2.1 mm) methods either require too much sample or do not have the sensitivity. This is particularly true not only in preclinical species or pediatrics, where samples sizes are limited, but also in biomarker discovery studies where samples are small and more information from each sample is required. In addition, nano- and micro-flow provide the inherent benefit of reduced ion suppression.
I feel there have been tremendous efforts by the technology companies to develop integrated, easy to use, robust microscale LC systems and column technologies. In my own experience, developing assays for challenging peptides, such as insulin, glucagon and teriparatide, which require ultra-high sensitivity quantification, integrated microflow LC-MS has been a tremendous benefit. It has enabled us to achieve single pM quantification limits for these compounds using 100 µL of sample or less. Versus 2.1 mm scale, we have realized up to a 30x cumulative benefit using reduced sample sizes injection volumes, whilst increasing sensitivity and specificity. Ultimately, what all this provides is greater confidence in results, more tests per sample, and more injections per sample that may be required for incurred sample reanalysis.
What advances do you envisage with respect to sample preparation in the coming years?
Our industry is challenged with increasingly complex sample preparation workflows. Protein bioanalysis, for example, requires multiple steps in each workflow: protein-level isolation, digestion, and peptide level isolation. All this happens before you even get to the MS. There is great opportunity to simplify, optimize and consolidate these workflows by taking a holistic approach, rather than small iterative changes. You may see things like 2-in-1 devices, consumables integrated into instruments and increased automation.
What tips would you give to someone providing training to fellow bioanalytical professionals?
Focus on, and be thinking of all, aspects of method development: MS, chromatography, sample preparation, and how they interplay. It is no longer enough to be an MS expert, or a sample prep expert, one really needs to have a good solid foundation in all the aspects of method development. In small or large molecule bioanalysis, the ultimate goal is to achieve accurate, sensitive and selective quantification with methodologies that are reliable, robust and rapid. This is no small task especially when considering biotherapeutic quantification. I'm overjoyed when I can help our customers achieve this through our solutions, training and support.
References
Zhou H, Castro-Perez J, Lassman ME et al. Measurement of apo (a) kinetics in human subjects using a microfluidic device with tandem mass spectrometry. Rapid Commu. Mass Spectrom. 27(12), 1294-1302 (2013).
Chappell DL, Lee AY, Castro-Perez J et al. An ultrasensitive method for the quantitation of active and inactive GLP-1 in human plasma via immunoaffinity LC-MS/MS. Bioanalysis 6(1), 33-42 (2014).
Mcavoy T, Lassman ME, Spellman DS et al. Quantification of tau in cerebrospinal fluid by immunoaffinity enrichment and tandem mass spectrometry. Clin. Chem 60(4), 683-689 (2014).
---