Precision medicine and companion diagnostics Spotlight survey
---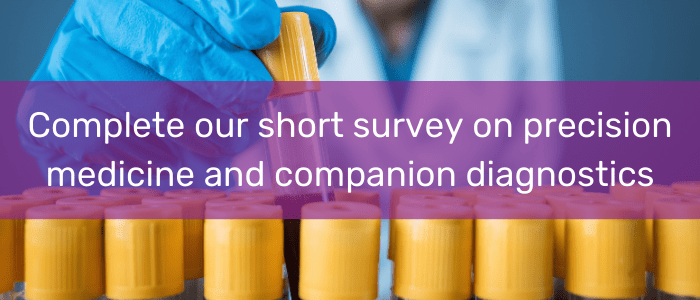 While developing novel drugs and therapeutics, considering individual variability in genes and environment allows medical professionals to predict more accurate treatment and prevention strategies.
Precision medicine describes this tailored therapy approach while companion diagnostics are developed alongside a drug aimed to provide information about the safe and effective use of the biological product. In this survey, we hope to understand the current state and future of precision medicine and companion diagnostics.
On average, the survey takes less than 5 minutes to complete. As a thank you to everyone taking part, respondents will be entered into a raffle to win a $25 Amazon voucher.
---
In association with:
---