Southeast Center for Integrated Metabolomics successfully completes 2nd annual workshop
---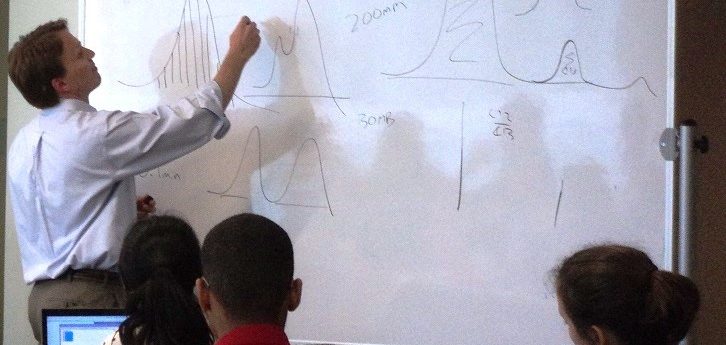 The University of Florida's Southeast Center for Integrated Metabolomics (FL, USA), SECIM (pronounced 'sea-sim'), concluded an exciting week of metabolomics education at the 2015 SECIM Workshop on May 14, 2015. SECIM's second annual metabolomics workshop focused on metabolomics data processing, data analysis, and metabolite identification, while providing an overview of metabolomics and an introduction to analytical instrumentation.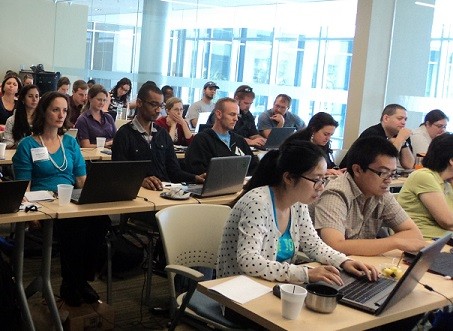 Attendees of the 2015 SECIM Workshop follow along and conduct hands-on metabolomics data analysis.
Forty individuals, representing 11 different institutions across the United States, joined 20 speakers from six different universities at the 2015 SECIM Workshop at the University of Florida. Researchers, professors, graduate students, postdoctoral associates and event sponsors participated in the four-day event, which featured plenary lectures from industry-leading experts, introductory presentations of metabolomics instrumentation, hands-on analysis of metabolomics datasets and a research poster session.
Plenary lecture topics included: 'Introduction to Metabolomics,' by Jean-Luc Wolfender (University of Geneva; Switzerland); 'Metabolomics in Epidemiology and Medicine,' by Elaine Holmes (Imperial College London; UK); 'In-vivo Mass Spectrometry in Clinical Diagnostics,' by Zoltan Takats (Imperial College London); 'Exploring Lung Cancer Metabolome: From Bench to Bedside,' by Teresa Fan (University of Kentucky; KY, USA); 'Enabling Statistical Methods for the Identification of Unknown Features in Global Metabolomics Profiling Studies,' by George Michailidis (University of Florida); and 'Multi-Omic Data Analysis of Inflammatory Macrophages,' by Shakti Gupta (University of California, San Diego; CA, USA).
The University of Florida was well-represented through metabolomics presentations and demonstrations from Rick Yost, Art Edison, Tim Garrett, Lauren McIntyre, Chris Beecher, Glenn Walter, George Michailidis, Peihua Qiu, Justin Fear, Matt Gitzendanner, Fariba Tayyari, and Jacquelyn Walejko. SECIM partners, Rafael Brüschweiler and Kerem Bingol of the Ohio State University (OH, USA), also presented the topic, '2D NMR Data Analysis of Metabolomics Samples by COLMAR.'
SECIM is one of six Regional Comprehensive Metabolomics Resource Cores funded by the NIH Common Fund Metabolomics program. SECIM provides state-of-the-art LC-MS and NMR metabolomics services to users in all areas of biomedical and biological sciences. For more information, visit: http://secim.ufl.edu/, or contact [email protected].
The 2015 SECIM Workshop was sponsored in part by: Agilent Technologies, Bioanalysis Zone, Bruker Biospin, Bruker Daltonics, Cambridge Isotopes, JEOL, Leco Corporation, Metabolomics Society, Norell Inc., Proteome Software, Sciex, Thermo Fisher, Waters Corporation, and the University of Florida's Clinical and Translational Science Institute.
---