The state of biosimilars in the United States
---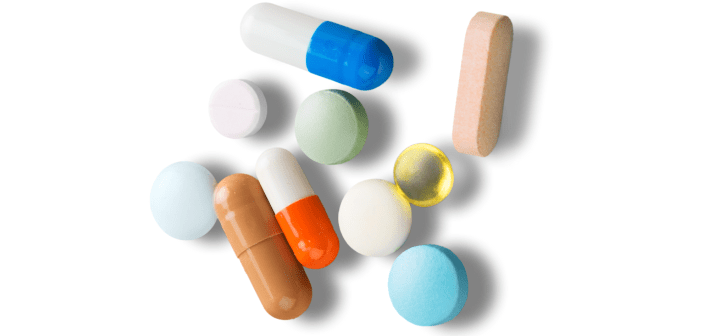 Author

Mario DiPaola, Epic Pharma Consulting, Mansfield BioIncubator
241 Francis Avenue, MA, USA, 02048
Over the past decade, there has been a highly focused effort by US regulators in developing a pathway for the approval of biosimilars. Meanwhile, many small and large pharma/biotech companies have actively engaged in the development of many biosimilar products.
Briefly, a biosimilar is a biological product that is 'highly similar' to an existing FDA-approved reference product, such that it has 'no clinically meaningful differences' in comparison to the reference product with respect to product safety, purity and potency [1]. Furthermore, a biosimilar can be interchangeable with the reference product only if the biosimilar developer can demonstrate that the biosimilar generates the same clinical results as the reference product in any patient and that it can be substituted with the reference drug with no added risks based on safety and clinical efficacy [1].
Since the passage of the Biologics Price Competition and Innovation Act (BPCI Act) in 2009, 29 biosimilars covering nine biologics have received approval by the FDA. However, due to patent litigations of the approved biosimilars, only 20 have been launched so far. A list of the approved biosimilars and launch dates are provided in Table 1.
Table 1: FDA-approved biosimilars [2].
No.
Biosimilar product
Company
Sponsor and /reference product
Approval date
Launch date
1
Zarxio® (filgrastim-sndz)
Sandoz (Holzkirchen, Germany)
Amgen Neupogen®
3/6/2015
September 2015
2
Inflectra®         (infliximab-dyyb)
Celtrion (Incheon, South Korea)/Pfizer (NY, USA)
Janssen Remicade®
4/5/2016
November 2016
3
Erelzi® (etanercept-szzs)
Sandoz
Amgen        Enbrel®
8/30/2016
NA
4
Amjevita® (adalimumab-atto)
Amgen (CA, USA)
AbbVie         Humira®
9/23/2016
2023a
5
Renflexis® (infliximab-abda)
Samsung Bioepis (Incheon, South Korea)
Janssen Remicade®
4/21/2017
July 2071a
6
CyltezoTM (adalimumab-adbm)
Boehringer Ingelheim (Rhein, Germany)
AbbVie      Humira®
8/25/2017
2023a
7
MvasiTM (bevacizumab-awwb)
Amgen/Allergan (Dublin, Ireland)
Genentech/Roche Avastin®
9/14/2017
July 2019
8
Ogivri®     (trastuzumab-dkst)
Mylan (PA, USA)/Biocon (Bengaluru, India)
Genentech/Roche Herceptin®
12/01/2017
December 2019
9
Ixifi®                  (infliximab-qbtx)
Pfizer
Janssen Remicade®
12/13/2017
NA
10
Retacrit® (epoetin-alfa-epbx)
Pfizer
Jenssen     Procrit®
5/15/2018
October 2018
11
FulphilaTM  (pegfilgrastim-jmdb)
Mylan/Biocon
Amgen   Neulasta®
6/4/2018
July 2018
12
NivestymTM (filgrastim-aafi)
Pfizer
Amgen   Neupogen®
7/20/2018
October 2018
13
HyrimozTM (adalimumab-adaz)
Sandoz
AbbVie     Humira®
10/30/2018
2023a
14
UdenycaTM (pegfilgrastim-cbqv)
Coherus BioSciences (CA, USA)
Amgen   Neulasta®
12/2/2018
January 2019
15
TruximaTM  (rituximab-abbs)
Celltrion (Incheon, South Korea)/Teva (Petah Tikva, Israel)
Biogen/GenentechRituxan®
11/28/2018
November 2019
16
HerzumaTM (trastuzumab-pkrb)
Celltrion/Teva
Genentech/Roche Herceptin®
12/14/2018
March 2020
17
OntruzantTM (trastuzumab-dttb)
Samsung Bioepis
Genentech/Roche Herceptin®
1/18/2019
April 2020
18
TrazimeraTM (trastuzumab-dttb)
Pfizer
Genentech/Roche Herceptin®
3/11/2019
February 2020
19
EticovoTM (etanercept-ykro)
Samsung Bioepis
Amgen        Enbrel®
4/25/2019
NA
20
KanjintiTM (trastuzumab-dttb)
Amgen
Genentech/Roche Herceptin®
6/13/2019
July 2019
21
Zirabev

(bevacizumab-bvzr)

Pfizer
Genentech/Roche Avastin®
07/01/2019
December 2019
22
RuxienceTM  (rituximab-pvvr)
Pfizer
Biogen/Genentech Rituxan®
7/23/2019
January 2020
23
HadlimaTM (adalimumab-bwwd)
Samsung Bioepis
AbbVie      Humira®
7/23/2019
2023a
24
ZiextenzoTM  (pegfilgrastim-bmez)
Sandoz
Amgen   Neulasta®
11/4/2019
November 2019
25
AbriladaTM (adalimumab-afzb)
Pfizer
AbbVie      Humira®
11/15/2019
2023a
26
AvsolaTM         (infliximab-axxq)
Amgen
Janssen Remicade®
12/6/2019
July 2020
27
NyvepriaTM  (pegfilgrastim-apgf)
Pfizer
Amgen   Neulasta®
6/10/2020
NA
28
HulioTM  (adalimumab-fkjp)
Mylan
AbbVie      Humira®
7/6/2020
2023a
29
RiabniTM     (rituximab-arrx)
Amgen
Biogen/Genentech Rituxan®
12/17/2020
January 2021
The development of biosimilars presents numerous challenges in comparison to generic drugs. Among these, the more significant ones include:
Cost
Development time
Competition
Legal challenges
Interchangeability
Acceptance market entry (adoption)
As of 2021, it is anticipated that the cost for developing a biosimilar will range anywhere between USD$130 million up to USD$260 million. Even more challenging is the time that it takes to bring a biosimilar to market, which ranges between 8–10 years. Legal challenges from product innovators also present a sizeable barrier to biosimilar developers, as the innovators have mounted major legal challenges through patent protection strategies, thus delaying for as long as possible the introduction of any biosimilars against their products. Even after approval, a biosimilar will face competition not only from the reference product, but also from other biosimilars approved against the same original product. For example, there are already six approved biosimilars ready to be launched by 2023 against Humira, although it is important to note that the Humira franchise is quite large based on reported product revenues of USD$21 billion in 2020. Thus, any biosimilar gains in market share for adalimumab will still result in substantial revenues. Other challenges that are significant but potentially surmountable over time are the issues of product interchangeability, which is currently not in place for any of the presently approved biosimilars. There is also the challenge of patient and physician acceptance of biosimilars. Such acceptance has been rather slow due to a combination of some misinformation by product originators and an overall lack of education on the merits and benefits of biosimilars.
Among the launched biosimilars, those that have captured at least 10% of the market share are listed in Table 2.
Table 2: biosimilars with more than 10% of market share [3].
| | | |
| --- | --- | --- |
| Company | Biosimilar | Launch date |
| Amgen | Kanjinti | July 2019 |
| Amgen | Mvasi | July 2019 |
| Coherus (CA, USA) | Udenyca | January 2019 |
| Pfizer | Retacrit | October 2018 |
| Sandoz | Zarxio | September 2015 |
| Teva/Celltrion | Truxima | November 2019 |
Of these, Zarxio has probably become the most commercially successful biosimilar based on market penetration, accounting for nearly 50% of all units of short-term filgrastim dispensed and resulting in savings of approximately USD$500 million to the US healthcare system in just a few years. Furthermore, the increased availability and utilization of biosimilars is projected to save up to USD$100 billion in drug costs over the next 5 years [4].
The recent success of several biosimilars in market penetration has provided a number of useful lessons that should be quite helpful with the launch of newly upcoming biosimilars. First, it is very important that the development of a launch strategy be conducted well in advance of the actual launch date. Second, it is necessary to engage healthcare providers in extensive and comprehensive education prior to product launch. Third, just as importantly, is the utilization of all available advocacy efforts to ensure a successful product launch.
To conclude, while 2020 has positively reshaped the biosimilar landscape, much remains to be done to ensure that biosimilars gain a wider acceptance within the US market and result in the projected and highly anticipated cost savings to the US healthcare system.
---
References
[1] The Patient Protection and Affordable Care Act. Senate and House of Representatives of the United States of America in Congress, MD, USA (2010); www.congress.gov/111/plaws/publ148/PLAW-111publ148.pdf
[2] Biosimilar product information. US Food and Drug Administration, MD, USA (2020); https://www.fda.gov/drugs/biosimilars/biosimilar-product-information
[3] Fein AJ. The booming biosimilar market of 2020. Drug Channels. (2020); www.drugchannels.net/2020/12/the-booming-biosimilar-market-of-2020.html
[4] Biosimilars in the United Sates 2020–2024: competition, savings and sustainability. IQVIA Institute, NC, USA (2020); www.iqvia.com/insights/the-iqvia-institute/reports/biosimilars-in-the-united-states-2020-2024
---
The opinions expressed in this feature are those of the author and do not necessarily reflect the views of Bioanalysis Zone or Future Science Group.
---