Biomarkers in drug development: guidance, assays and validation
---
In this interview Robert Nelson, Associate Director of Science and Innovation at Covance (Geneva, Switzerland) discusses the importance of biomarkers in drug development, describing key aspects in the current guidance and key considerations to make in the development and validation process.

Robert discusses the aims of the Science and Innovation group at Covance and how they effectively develop biomarker assays to meet the needs of their clients and sponsors as well as speculating on where this field could be in 5 to 10 years' time and the impact of future regulations.
---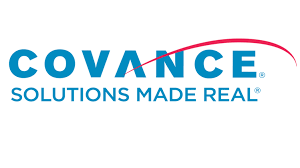 Q What is your primary focus at Covance?
Q Why are biomarkers so important and widely investigated?
Q How do you develop biomarker assays?
Q Since the publication of the US FDA BMV guidance – how has biomarker validation changed?
Q What are the challenges of developing and validating biomarker assays?
Q Where do you hope the field will be in 5–10 years' time?
Q What impact will new regulations have?
---