Bioanalytical strategies for PK analysis of antibody–drug conjugate (ADC) therapeutics using LC–HRMS and LC–MS/MS
Mass Spectrometry (LC–MS/MS and LC–HRMS) approaches for bioanalysis of antibody–drug conjugates and applications will be presented.
Antibody–drug conjugates (ADCs) combine the best of two modalities, toxin efficacy and antibody specificity. The result is an improved therapeutic window with fewer side effects. However, the bioanalytical requirements for PK analysis also require a multifaceted approach. Here-in we describe various mass spectrometry-based strategies Frontage has successfully applied in the bioanalysis of ADC's for clinical and preclinical studies.
What will you learn?
Overview of ADC design and bioanalytical challenges
ADC DAR determination
Top-down ADC bioanalytical approach
Middle-down ADC bioanalytical approach
Bottom-up bioanalytical approach
Speakers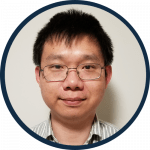 Dr Zhiling Zhang, PhD
Lab Manager
Frontage Laboratories, Bioanalytical department (PA, USA)
Dr Zhiling Zhang is a lab manager of Bioanalytical Services at Frontage Laboratories, Inc (PA, USA). He received his BS and MS in Tsinghua University (China) and his PhD in Biology from Drexel University (PA, USA). His PhD research was focused on the development of drug delivery system for therapeutic protein and small molecular drugs. After joining Frontage at 2016, Dr Zhang keeps using LC–MS platform to analyze large molecules, including ADCs, oligonucleotides, proteins and polysaccharide biomarkers. He has demonstrated strong expertise in affinity-capture, protein structure and LC–MS techniques. Under GLP-regulated environment, Dr Zhang also works as principal investigator for method development, validation and sample analysis, supporting preclinical and clinical studies for multiple pharmaceutical companies.
In association with: