Panel discussion: considerations and challenges of ligand binding assays
Ligand binding assays (LBA) is a key method used for the quantification of large molecules, such as proteins, antibodies and biosimilars, in pharmacokinetic (PK), toxicokinetic (TK), pharmacodynamics (PD), biomarker analysis and immunogenicity studies. LBA is historically the gold standard for biologics and is employed extensively in their analysis.
Establishing method selectivity, specificity and range of quantitation can be difficult with LBA due to specific and non-specific interfering matrix components, such as lipids, serum proteins and binding proteins.
Whilst several LBA formats have been developed, recently discussion has turned to the development of novel, alternative platforms. These platforms would address critical elements of drug development such as multiplexing, platform flexibility, and achieve a wide dynamic range with sufficient sensitivity and a short total assay time. Ideally, there would be one instrument that would have the capability of handling various platforms – but is this achievable?
What will you learn?
Applications of LBA in bioanalytical research
Challenges associated with LBA formats
Future developments of this technology
Panelists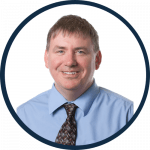 John Chappell
Application and Service Director EMEA and Asia Pacific
Gyros Protein Technologies
John Chappell has over 25 years of experience in the Contract Research industry supporting both preclinical and clinical drug development. He has specialized in supporting biological compounds from an analytical perspective e.g. pharmacokinetic, immunogenicity and biomarker analysis. He is particularly interested in validation requirements and ensuring that data generated will be acceptable to the regulatory authorities.
John has spoken at many international conferences on various topics including oligonucleotide analysis, biomarker analysis, immunogenicity and the analytical support of biosimilar programs. He now leads the Application Support and Service teams for Gyros Protein Technologies (Uppsala, Sweden) where he is responsible for customer service and technical support in Europe and the Asia Pacific regions. John has been a user of Gyrolab system for over 10 years and is using this experience to help customers. He is a Fellow of the Royal Society of Chemistry and is involved in the American Association of Pharmaceutical Scientists (AAPS) Biosimilar Committee that has prepared papers on pharmacokinetic and anti-drug antibody assays.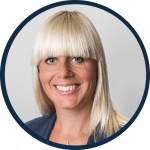 Hanna Ritzén
Managing Director Research and Development
Hanna Ritzén is currently the Managing Director for Research and Development at Mercodia AB, a Swedish biotech company that specializes in the development and production of ELISA assays as well as bioanalytical services, within the area of metabolic disorders. Hanna has almost 20 years' experience with product development and a strong knowledge in measurement quality. Besides managing the development of commercial IVD and RuO ELISA kits as well as the method development, validation and sample analysis in the bioanalytical services, she participates in the clinical laboratory test standardization and harmonization of insulin and C-peptide biomarker methods administered by the American Association of Clinical Chemistry.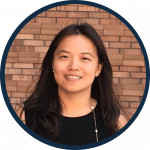 Jing Tu
DMPK Group Manager
AbbVie
Jing Tu is the DMPK Group Manager at AbbVie (MA, USA) and has been working in the CRO and pharmaceutical industry since 2011. She started her career with Frontage Laboratories (PA, USA) in its biologics ligand binding services lab. As a Frontage scientist, she was then selected by Janssen R&D (formerly Centocor) to work within their ligand binding laboratories in Spring House (PA, USA). In 2015, Jing joined PPD Laboratories' (VA, USA) biomarker lab and started its biomarker ligand binding assay group, before joining AbbVie DMPK department in 2018.
Jing has a medical degree from Jilin University (Changchun, China), one of the top 10 science-based universities in China. She also holds a Master's degree from New Jersey Institute of Technology (NJ, USA).
Jing has recently been an invited speaker at multiple international conferences. She was a member of the Global CRO Council (GCC) from 2016–2018. She is also a current member of the organizing committee for Applied Pharmaceutical Analysis (APA) and American Association of Pharmaceutical Scientists (AAPS) terminology team. In 2018, she was named the winner of the Bioanalysis Rising Star Award.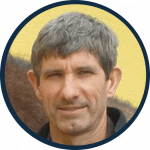 Lindsay King
Associate Research Fellow
Biomarker/Biomeasures
Pfizer Inc.
Lindsay King is currently an Associate Research Fellow in the Biomedicines Design department at Pfizer, in Andover (MA, USA). He leads a cytometry team within the Translation Sciences Biomarker and Biomeasures group, which brings conventional imaging and mass cytometry together to support mechanistic modelling and simulation and early biotherapeutics portfolio progression. He has held roles in Pfizer as scientific leader in the GLP Biotherapeutics Bioanalytical Centre of Emphasis supporting the global portfolio, as a leader of a non-regulated group responsible for LBA based bioanalysis of biotherapeutics, immunogenicity and biomarker/biomeasures and as a full-time large molecule DMPK departmental project team representative.
Lindsay served as chair of the Ligand Binding Assay Bioanalytical Focus Group with the American Association of Pharmaceutical Scientists (AAPS) and has been active in this group and AAPS for many years. He co-organized and co-chaired the joint workshop 'AAPS and US FDA Crystal City VI workshop on bioanalytical method validation for biomarkers' and the AAPS workshop 'AAPS Workshop towards Global Harmonization of Bioanalytical Method Validation'. He is currently a leader in both the AAPS BA and biomarkers communities. He was also involved in the Global Bioanalytical Consortium as team leader of the L4 team focused on ligand binding assay reagents and their stability.
Lindsay received his PhD from the University of Toronto (Ontario, Canada) and his Honors BSc from the University of Western Ontario (Ontario, Canada).
In association with