Coffee Chat: Quantification of Biologics by LC–MS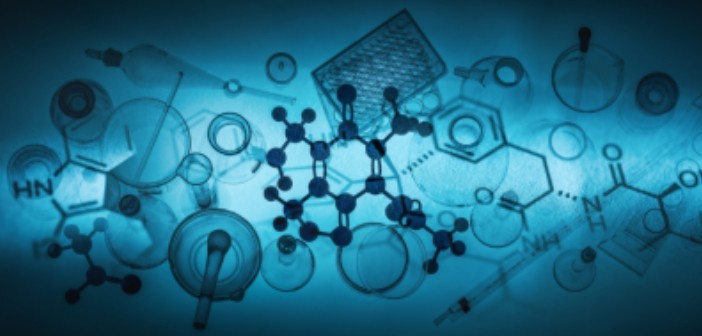 Register for our exclusive Coffee Chat focusing on the Quantification of Biologics by LC–MS. This informal discussion centers around the use of bioanalytical strategies to support the development and regulatory requirements in bringing a new biologic to market. Hosted by Naamah Maundrell (Bioanalysis Zone, London, UK) the conversation features four experts who have experience in biologic quantification: Steve Lowes (Q² Solutions, NY, USA), Barry Jones (Q² Solutions, NY, USA), Jing Tu (AbbVie, MA, USA) and Keeley Murphy (Thermo Fisher Scientific, MA, USA).
The experts discuss:
What are biologics and why is this diverse group so important?
Why has the scientific community increased its focus on biotherapeutics over the last decade?
What analytical studies need to be conducted in order to bring biologics to market?
Why is LC–MS an analytical platform of choice for biotherapeutic analysis?
What are the challenges of using LC–MS strategies for biologic quantification?
Why is the pharmaceutical industry possibly hesitant to fully embrace this technology? What are the hurdles for implementation?
What can we expect in the next 5-10 years?
We thank our contributing experts for their time and thoughtful contributions and hope that through having these open discussions, together we can progress the field of bioanalysis.
 Host
Naamah Maundrell
Senior Editor
Bioanalysis Zone (London, UK)
Naamah Maundrell is the Senior Editor of Bioanalysis Zone (London, UK). She received her BSc degree in Biomedical Sciences from the University of Reading (UK). Naamah has worked on Bioanalysis Zone for three years focusing on the techniques and methods used for the detection and quantitative study of analytes.
Speakers
Steve Lowes
Senior Director, Bioanalytical Services and Site Head
Q² Solutions (NY, USA)
Steve Lowes is Senior Director, Bioanalytical Services and Site Head at Q² Solutions in Ithaca (NY, USA). Steve has over 25 years' experience in bioanalysis with a focus on LC–MS and regulatory aspects. He received his bachelor's degree in Analytical Chemistry at Sheffield Hallam University in the UK (1987) and a PhD in Biochemistry from the Open University, Milton Keynes, UK (1991). In 1990 Steve joined Fisons Instruments, VG BioTech (since became Micromass and Waters) and focused on the application of LC–MS quadrupole instruments. In 1995 he joined Advanced Bioanalytical Services that subsequently became Advion (NY, USA), Quintiles (NY, USA) and most recently, Q² Solutions bioanalytical CRO laboratory.
Steve is a steering committee member and past-chair of the AAPS bioanalytical focus group. He is a founding member of the Global Bioanalysis Consortium (GBC) and an active contributor to the Global CRO Council (GCC). Steve is a current steering committee member of the bioanalytical microsampling working group. He is a regular presenter and author of publications on regulated bioanalysis. Steve is co-editor of the recent text 'Regulated Bioanalysis: Fundamentals and Practice'. His most recent interests are the application of LC–MS to regulated bioanalysis of biologics and biomarkers.
Barry Jones, Ph.D.
Director, LC-MS Biologics and Biomarkers
Q² Solutions (NY, USA)
Barry Jones leads the large molecule LC/MS team at Q² Solutions (NY, USA). After receiving his PhD in Physical Chemistry from Binghamton University (NY, USA), Barry led the University's Mass Spectrometer Core facility for proteomic research until joining Q² Solutions (then Advion) in 2007. Research within the LC–MS biologics group at Q² Solutions is focused on targeted quantitative LC–MS analysis of endogenous biomolecules and large molecule biotherapeutics on triple quadrupole and orbitrap instruments. Dr Jones is particularly interested in the application of hybrid Immunoaffinity-LC–MS, high-resolution mass spectrometry and low-flow chromatography techniques to drive sensitivity and selectivity of high-throughput, regulated bioanalytical methods, as well as the scientific challenges and validation strategies for LC–MS biomarker assays supporting drug development.
Jing Tu
DMPK Manager
AbbVie (MA, USA)
Jing is the DMPK Group Manager at AbbVie (MA, USA) and has been working in the CRO and pharmaceutical industry since 2011. She started her career with Frontage Laboratories (PA, USA) in its biologics ligand binding services lab. As a Frontage scientist, she was then selected by Janssen R&D (formerly Centocor) to work within their ligand binding laboratories in Spring House (PA, USA). In 2015, Jing joined PPD Laboratories' (VA, USA) biomarker lab and started its biomarker ligand binding assay group, before joining AbbVie DMPK department in 2018.
Jing has a medical degree from Jilin University (Changchun, China), one of the top 10 science-based universities in China. She also holds a Master's degree from New Jersey Institute of Technology (NJ, USA).
Keeley Murphy
Software Product Manager
Thermo Fisher Scientific (MA, USA)
Keeley Murphy is a Software Product Manager with over 20 years experience working in the fields of Pharmaceutical and Analytical science. Over the last 10 years, Keeley has worked within the BioPharma Marketing group at Thermo Fisher Scientific (MA, USA), providing global support for key customer collaborations and promoting the use of high-resolution mass spectrometry for quantitative bioanalysis. Recently transitioning to the role of Software Product Manager, he is currently responsible for the development of software solutions to support LC–MS quantitation and screening workflows.
Over the last decade Keeley has been a key contributor to the numerous LC–MS product launches for both hardware and software technologies gaining a unique insight into the challenges faced by the bioanalytical scientist as well as direct exposure to the constantly evolving landscape and strategic focus of the pharmaceutical and analytical science community.
Prior to joining Thermo Fisher Scientific, Keeley earned his BS in Chemistry from Merrimack College (MA, USA) and has held positions in both pharmaceutical research and contract research organizations, including the Novartis Institute for Biomedical Research, in Cambridge, MA where he led LC–MS support for early ADME applications.
In association with