Coffee Chat: the importance of patient-centric sampling
 Register for our exclusive Coffee Chat focusing on patient-centric sampling. This informal discussion centers on this new type of workflow that benefits the patient, enabling the collection of previously difficult data. Hosted by Naamah Maundrell (Bioanalysis Zone) the conversation features three experts who all have a passion for patient-centric sampling: Stephanie Cape (Covance), Shane Needham (Alturas Analytics) and Melanie Anderson (Merck).
The experts discuss:
What is patient-centric sampling and why it is important?
How patient-centric sampling has evolved?
What are the key advantages of patient-centric sampling and why we need it?
What hurdles remain for implementation?
In what areas, does patient-centric sampling work and is worth the investment?
How do we analyze samples to get quality data?
What can we expect in the next 5—10 years?
We thank our contributing experts for their time and thoughtful contributions and hope that through having these open discussions, together we can progress the field of bioanalysis.
Speakers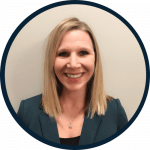 Stephanie Cape
Director of Bioanalytical Science
Covance
Stephanie Cape is the Director of Bioanalytical Science at Covance, Madison (WI, USA). She received her BS in Chemistry from University of IL- Urbana/Champaign (IL, USA) in 2003 and her PhD in Analytical Chemistry from the University of Wisconsin–Madison (WI, USA) in 2007. Dr Cape's graduate research was focused on developing high-resolution mass spectrometric methods to enable discovery, characterization, imaging and quantitation of neuropeptides. Stephanie joined the field of regulated bioanalysis as a method development/validation chemist initially at PPD (NC, USA) and subsequently at Covance (NJ, USA). Within the Covance bioanalytical team, she has held a variety of leadership roles including oversight of bioanalytical study direction, validation and method development. Additionally, Dr Cape is an active member of the broader scientific community through involvement in multiple industry groups focused on global best practices and innovation in the field of bioanalysis.
Shane Needham
Co-Founder and Chief Scientific Officer
Alturas Analytics, Inc.
Shane Needham received his BSc degree in Chemistry from Washington State University (WA, USA) and his PhD in Chemistry from the University of Rhode Island (RI, USA).  Needham is Co-Founder and Chief Scientific Officer of Alturas Analytics, Inc. Needham oversees all scientific aspects of the HPLC/MS/MS bioanalytical contract laboratory at Alturas Analytics, Inc.  Currently, Needham's work is focused on the development and validation of assays for the determination of therapeutic agents and biomarkers from biological matrices. His laboratory has been a leader in the area of dried blood spot (DBS) analysis, microflow HPLC–MS/MS and small and large molecule (ADC's, biomarkers, NBE's, etc.) to support DMPK research.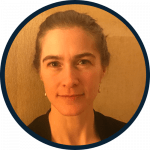 Melanie Anderson
Principal Scientist
Merck
Melanie Anderson is a principal scientist at Merck Research Laboratories (Darmstadt, Germany) and runs a small group in the Clinical Regulated Bioanalysis Space. Melanie has over 15 years' experience in both Pharma and CRO settings conducting LC–MS/MS analysis for quantitation of small molecules and peptides. Melanie has participated in FDA inspections and contributed to regulatory filings. Additionally, Melanie has experience in non-compartmental pharmacokinetic analysis of atypical compounds. She received her BA in Chemistry from Hasting College (Hastings, England) in 2002, and a MS in Chemistry from Lehigh University (PA, USA) in 2002. Melanie's scientific interests include analysis of unique matrices, unstable compounds, challenges in chromatographic separations, and at home micro sampling approaches for regulated clinical trials. Recently, Melanie has evaluated and helped implement micro sampling devices in animal and human regulated studies.
In association with