Coffee Chat: reporting requirements for ICH M10
With the recent adoption of the ICH M10 guidelines, the discussion shifts to the implementation of this latest technical document (Step 5). The ICH M10 provides recommendations on how to validate a bioanalytical assay for drug quantification and how to apply the validation during study sample analysis.
Our discussion involves the documentation aspect of writing the method validation and sample analysis reports used to make regulatory decisions and the tools – such as StudyDoc – we use to adapt to this changing environment.
What will you learn?
Who may this interest?
Speakers
What will you learn?
What's new for validation reports
What's new for sample analysis reports
Bridging the gap between the 2018 FDA BMV and newly adopted ICH M10 requirements
Who may this interest?
This may interest pharmaceutical or biotech professionals who are working in regulated bioanalysis. These people can include:
Scientists
Directors/Senior Directors/Executive Directors
Consultants
Presidents/CEOs
Researchers
Business Development Professionals
Speakers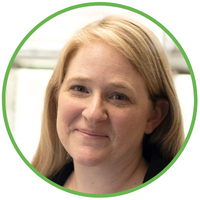 Sara Underwood
Pharmacokinetic/Toxicokinetic Analyst
Alturas Analytics, Inc. (ID, USA)
Sara is the PK Analyst and Lead Technical Writer at Alturas Analytics, Inc. (ID, USA). Sara has over 20 years of experience in the biotechnology and pharmaceutical industry after graduating with a BS in Genetics and Cell Biology.
Sara joined Alturas in 2014 and is committed to being part of a team that is paramount in supporting the fight against diseases. Her ability to carry out multiple projects whilst translating data into actionable insights and delivering quality reports makes her a valuable component of Alturas' operational team and a highly respected scientist among her peers.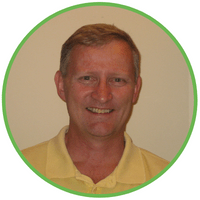 Larry E. Elvebak II, PhD
President and Co-Founder
LABIntegrity (GA, USA)
Larry is the Founder and President of LABIntegrity (GA, USA), creator of StudyDoc – Report Writer Manager. StudyDoc retrieves information directly from the Thermo Scientific Watson LIMS™ database and generates a complete user-configured final report. He served as both a Project Scientist and QA/IT Computer Systems Validation department Head at Charles River Laboratories (MA, USA).
Larry obtained his BSc in Chemistry / Minor in Computer Science from Winona State University (MN, USA) and his PhD in Bioanalytical Chemistry from the University of Minnesota (MN, USA).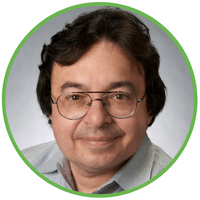 Eric J. Woolf
Associate Vice President (Scientific)
Merck Research Laboratories (West Point, PA)
Dr. Woolf is currently an Associate Vice President (Scientific) within the Regulated Bioanalytics Group in the Preclinical Development Department of Merck Research Laboratories, West Point, PA. He received his B.A. in Chemistry from LaSalle College in 1982, and a Ph.D. in Analytical Chemistry from Seton Hall University in 1986. From 1986 to 1990 he was a member of the Drug Metabolism/Pharmacokinetics Dept. of Berlex Laboratories.
He joined Merck Research Laboratories in 1990 as a research fellow. Dr. Woolf and his group have supported numerous clinical development projects that have led to the successful registration of Merck compounds. Since 1986, he has authored or co-authored over 50 research papers pertaining to bioanalysis and pharmacokinetics. His major research interests include the utilization of novel HPLC approaches in bioanalysis and the bioanalysis of unstable compounds.
In association with