Fundamentals of oligonucleotide separation by HPLC
From siRNA to mRNA to DNA, separating full length product from impurities can be challenging. Taking into consideration the nature of the oligonucleotide you are interested in, you will be able to make informed choices about what approach to use to characterize or purify your molecule. This will include the key features of the LC column stationary phase that will have the highest impact on your separation, to the subtleties of mobile phase optimization.
What will you learn?
Insights into oligonucleotide separations by liquid chromatography
Stationary phase characteristics for analysis and purification
Mobile phase preparation best practice
Factors for optimum method development
Who may this interest?
Analytical chemists
Scientists and researchers working in the field of oligonucleotide analysis and purification
Speaker: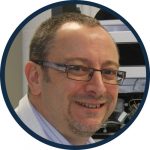 Andrew Coffey
Senior Applications Scientist
Agilent Technologies LDA UK Ltd

Dr Coffey joined Polymer Laboratories in 1989 after completing his PhD in peptide synthesis in Wolverhampton (UK).
Starting as Senior Scientist he eventually became a Product Manager responsible for a variety of consumables products.
Coffey joined Agilent Technologies in 2009 through the acquisition of Varian and joined the Biocolumns Team (part of Agilent's Consumables and Supplies Division) in August 2011 as Senior Applications Chemist.
Coffey has authored numerous application notes, delivered seminars and training presentations and tries to help customers get the most from Agilent's Biocolumns portfolio.