Harnessing bioanalytical data in early phase clinical pharmacology studies
Early clinical drug development aims to achieve a number of important objectives aimed at characterizing novel therapeutic candidates, including safety, tolerability, pharmacokinetics (PK) and pharmacodynamics (PD). The bioanalytical laboratory plays an important role in providing PK and PD data that helps, for example, to guide dose selection and validate mechanism of action respectively. This webinar will provide insight on how bioanalytical data is deciphered in early-phase clinical trials to make important decisions to further clinical drug development.
What will you learn?
How PK and PD data is used in early-phase clinical trials
How preclinical data is used to design first-in-human (FIH) studies
Who may this interest?
Bioanalytical Scientists
Regulatory Scientists
Clinical Pharmacologists
Speaker: Dr. Michael Kong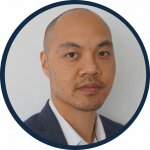 Michael Kong joined Altasciences in January 2017 as Director, Medical Science Liaison. In this role, Dr. Kong helps sponsors navigate through the design and conduct of clinical pharmacology studies. He holds a PhD in Pharmacology from the University of Toronto (Canada).
In association with

Altasciences is a forward-thinking, mid-size contract research organization offering pharmaceutical and biotechnology companies of all sizes a proven, flexible approach to preclinical and early-phase clinical studies, from lead candidate selection to proof of concept.
For over 25 years, Altasciences has been partnering with sponsors to help support educated, faster, and more complete early-drug development decisions.
Altasciences' full-service solutions include preclinical safety testing, clinical pharmacology and proof of concept, bioanalysis, program management, medical writing, biostatistics, and data management, which are all customizable to specific sponsor requirements. Altasciences help sponsors get better drugs to the people who need them, faster.