Panel discussion: ICH M10 draft bioanalytical method validation guideline
 Bioanalysis Zone is delighted to offer its members unique access to this panel discussion. The panel discussion focuses on the new ICH M10 guideline on bioanalytical method validation. The draft guideline provides recommendations on the scientific regulatory requirements for bioanalysis, which aims to improve the quality and consistency of bioanalytical data in support of the development and approval of chemical and biological drugs.
The series features conversations between Roger Hayes (ICON), Corinna Fiorotti (BioAgilytix), Franklin Spriggs (KCAS Bioanalytical and Biomarker Services), Xun Wang (QPS) and Shefali Patel (Janssen).
The panelists discuss:
The regulatory thinking behind changes from the current guidance
Their interpretation of the guideline
The standardization of report templates
Implementation of the new guideline
The application of the guideline to newer modalities
We thank our contributing experts for their time and thoughtful contributions and hope that through having these open discussions, together we can progress the field of bioanalysis.
Speakers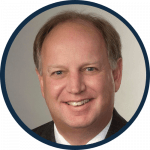 Roger Hayes
Vice President of Bioanalytical Service
ICON plc

Roger Hayes, PhD, is the Vice President of Bioanalytical Services with the ICON Laboratory Services group. Roger joined ICON (Dublin, UK) in December of 2018. In this role, Roger holds overall management responsibility for our bioanalytical laboratory in Whitesboro, New York supporting pharmacokinetic, pharmacodynamic, immunogenicity and biomarker assays for large- and small-molecule drug development. Dr Hayes has held numerous leadership positions in the global life sciences industry and academia, leading teams in the development of state-of-the-art bioanalytical and analytical techniques, including mass spectrometry, chromatography, immunology and automation in bringing medical and chemical products to market. For nearly two decades, he led strategic and research initiatives for large pharmaceutical companies that included both GLP and non-GLP preclinical studies as well as clinical trials.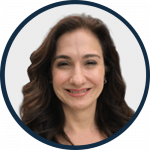 Corinna Fiorotti
Scientific Officer and Key Accounts Director
BioAgilytix
Corinna Fiorotti obtained her PhD in Microbiology and Immunology in 1999 from the University of New Hampshire (NH, USA) where she investigated bacterial pathogenesis of Legionnaires' disease. She attended Harvard Medical School (MA, USA) to complete a post-doctoral fellowship in Molecular Genetics where she was awarded several NIH grants to investigate polysaccharide genetics of Bacteroides fragilis. Her work was featured as a cover story in the journal Nature. She was promoted to the faculty at Harvard continuing her research in bacterial genetics and immune evasion and teaching medical students. In 2003 she joined Eyetech Pharmaceuticals (NY, USA) and investigated the mechanism of disease in age-related macular degeneration and was involved in the approval of Macugen®. In 2005 she joined Pfizer (NY, USA) and was responsible for developing cell-based assays for the detection of neutralizing antibodies, ADA and PK assays for both clinical and preclinical support in a GLP laboratory. She joined BioAgilytix (NC, USA) labs in 2015 as the Business Development Director and was promoted to Scientific Officer and Key Accounts Director in 2019.
Franklin Spriggs
Director, BioPharma Services
KCAS Bioanalytical & Biomarker Services
Franklin Spriggs received his BSc in microbiology from Ohio University (OH, USA) in 1998. Upon graduation he joined CurGen Corp (CT, USA), a small biotechnology company working in the area of genomics and protein binding interactions. In 2005, Franklin left New England and headed to Thousand Oaks to join Amgen Inc. (CA, USA). While at Amgen, Franklin had the opportunity to learn and build expertise in regulated large molecule bioanalysis. Late 2007 saw Franklin leave California and travel back to the northeast to join Pfizer Inc. (NY, USA) in Groton Connecticut. While at Pfizer he applied the knowledge he had learned while at Amgen and began to participate in the American Association of Pharmaceutical Sciences (AAPS) where he has held positions in both the BIOTEC and Regulatory Sciences sections. In 2015, Franklin received his MSc in Regulatory Affairs and Quality Assurance from Temple University (PA, USA) before transitioning out of the pharmaceutical industry to the world of the Contract Research Organization (CRO). Previous to KCAS LLC (KS, USA), Franklin spent a 2 year tenure at AIT Bioscience (IN, USA), another CRO in Indianapolis as the Ligand Binding Assay Group Leader.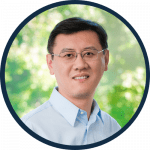 Xun Wang
Senior Director of Bioanalysis
QPS

Xun Wang, PhD joined QPS, LLC (DE, USA) in 2009 and is currently serving as a Senior Director of Bioanalysis in the Department of Translational Medicine. In this position, Xun serves as SME and manager of teams for developing and validating bioanalytical immunoassays to support biologics drug development, including biosimilars, ADCs and bio-specifics. Prior to joining QPS, Xun held Principal Scientist positions at GlaxoSmithKline (PA, USA). Xun received his BA in Chemistry from the University of Utah (UT, USA) and his PhD in Biochemistry and Molecular Biophysics from University of Pennsylvania (PA, USA).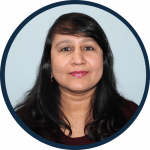 Shefali Patel
Senior Scientist
Janssen R&D
Shefali is a Senior Scientist and Group Leader in the Bioanalytical Group within the DMPK Department at Janssen (a Johnson & Johnson company; Beerse, Belgium). In her current role she is supervising the non-regulated bioanalysis group within the East Coast Bioanalytical Department. Also, as a part of her current role, she is applying microsampling techniques for rodent studies within J&J. She has 17 years of experience in Bioanalytical Sciences. Before joining Janssen in 2007, Shefali was a Research Chemist in the Drug Metabolism Department for Merck Research Laboratories in Rahway (NJ, USA). Prior to Merck she was employed as a Scientist with Taylor Technology (CRO) in Princeton (NJ, USA).
In association with