Immunogenicity assessment of gene therapy compounds: discussion on current and future concepts
After a series of setbacks in the nineties, several gene therapies have now been approved by health agencies worldwide. As a consequence, the number of these compounds in development has literally exploded during recent years.
However, safety and efficacy concerns remain and the unwanted cellular and humoral responses to these compounds need to be controlled and assessed. This webinar will be a discussion of concepts and challenges of immunogenicity testing for gene therapies.
What will you learn?
What is particular to the immunogenicity of gene therapies compared to other biologic drugs?
Which immunogenicity assessments are recommended from the scientific point-of-view?
What are the bioanalytical tools available? And what are the technical challenges?
Is there a need for an immunogenicity guideline / guidance for gene therapy compounds?
Who may this interest?
Bioanalytical scientists, regulatory specialists and clinicians interested in:
The specifics of immunogenicity of gene therapies.
How to deal with the various bioanalytical challenges inherent to these therapeutics, such as pre-existing antibodies and clinical cut-point assessments.
Hearing about the current options to best design an immunogenicity assessment strategy fitting the specific needs of a given gene therapy compound.
Discussing pros and cons of a guideline / guidance for the assessment of immunogenicity of gene therapy compounds.
Speakers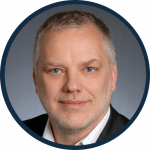 Arno Kromminga, PhD
Global Chief Scientific Officer
BioAgilytix (Hamburg, Germany)
Dr Kromminga is an esteemed senior expert for the assessment of immunogenicity of biologicals. He and his team have developed and validated numerous assays in immunogenicity and drug monitoring for preclinical and clinical studies. One of his major interests includes the interpretation of results to obtain clinically meaningful data. He studied Biochemistry and is a certified Clinical Immunologist. He is a co-founder and board member of the European Immunogenicity Platform (EIP), and member of multiple scientific societies including the European Bioanalysis Forum (EBF), American Association of Pharmaceutical Scientists (AAPS), German Society of Immunology (DGfI) and the German Society of Clinical Chemistry and Laboratory Medicine (DGKL). As a world-leading authority in the area of immunogenicity, he is invited to speak at numerous international scientific conferences and has authored multiple peer-reviewed scientific publications in journals and text books.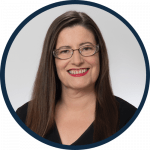 Lydia Michaut, PhD
Scientific Officer
BioAgilytix (Hamburg, Germany)
Lydia Michaut holds a Master's degree in Molecular and Cellular Biology and a PhD in Immunology from the University of Strasbourg (France) and has 15 years  experience in fundamental research directly contributing important work in two cutting-edge academic laboratories recognized with prestigious scientific prizes including the 2002 Balzan Prize for Developmental Biology to Water J. Gehring and the 2011 Nobel Prize in Physiology and Medicine to Bruce A. Beutler, Jules A. Hoffmann and Ralph M. Steinman. Following her time in academia, she spent 10 years at Novartis (Basel, Switzerland) where she acquired a deep expertise of clinical regulated bioanalytics supporting PK, PD and immunogenicity assessments of large molecule therapeutics, including gene therapies. She then joined the team of Arno Kromminga at BioAgilytix as a Scientific Officer.
In association with