Improving recovery, sensitivity and repeatability in peptide quantification workflows
Peptide bioanalysis is challenging. Bioanalysts need to ensure the recovery, sensitivity and repeatability of their assays. This is made more difficult due to the unpredictability of peptide behaviors.
What is the best way to improve the sensitivity of the assay for the target peptide?
Does a sample clean-up approach exist that can increase specificity and analyte concentration?
How can peptide losses due to ionic interactions and nonspecific binding be reduced?
Once the peptide is concentrated and free of excess interferences, how should it be stored before LC–MS analysis?
Sample volumes are limited. How can we use as much as possible?
Learning objectives:
Understanding the challenges in typical peptide quantification
Best practices for the SPE method development of peptides
Finding optimal chromatographic conditions for peptides
How to minimize non-specific binding
Optimizing quantitative performance
Who may this interest?
Scientists without prior experience in peptide quantification
Bioanalysts having trouble achieving low sensitivity
Bioanalysts with concerns about assay reproducibility
Speakers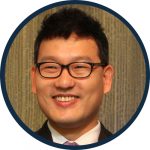 Moon Chul Jung
Principal Scientist
Waters Corporation, Chemistry Technology Center R&D
Moon Jung is Principal Scientist at Waters Corporation (MA, USA). He received his BS and MS in Chemistry from Seoul National University in Korea and a PhD in Chemistry from the University of Pittsburgh (PA, USA), where he developed a sensitive quantitation method for biological amines in brain dialysates using nanoLC coupled with laser-induced photoluminescence detection. After completing his graduate work, he joined Waters and worked on many early-phase research and development projects in fluidic pumps, separation media, sample prep devices and consumables. In recent years in the chemistry R&D group, his focus has been on microfluidic columns and sample prep workflows.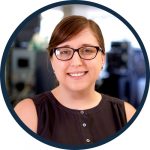 Caitlin M. Dunning
Scientist
Waters Corporation, Scientific Operations
Caitlin received her bachelor's in Chemistry from Northeastern University (MA, USA) where she participated in their signature cooperative education program. Leveraging her co-op experiences, Caitlin started her career in the field of proteomics. In this position, she learned that she loved bioanalytical chemistry, especially mass spectrometry. In her role of Applications Scientist at Waters (MA, USA), Caitlin provides support for new product development and discovery bioanalysis of peptides, proteins and biotherapeutics. She is responsible for all aspects of method development, including sample preparation, liquid chromatography and mass spectrometry. She enjoys working on solutions to challenging bioanalytical applications and sharing her work with customers.
In association with: