Ophthalmic modalities to evaluate the safety and efficacy of cell and gene therapy products


AVAILABLE ON DEMAND
In this webinar, we will highlight currently available tools and methods to evaluate the safety and efficacy of ocular gene and cell therapy products. In addition, we will enlighten on some of the animal models that are used for these purposes and talk about the selection criteria for animal models.
REGISTER NOW - ON DEMAND
What will you learn?
Who may this interest?
Speaker
What will you learn?
In vivo models used in preclinical ophthalmology research
Selection criteria for animal models in ocular cell and gene therapy research
Elements in experimental study design for ocular cell and gene therapy
Strategies for sophisticated drug-delivery in target ocular compartments
Absorption Systems' capability to support preclinical testing for ocular cell and gene therapy drugs
Who may this interest?
Early-stage researchers in ophthalmology
Biotech companies interested in preclinical testing in ocular research
Small and large pharma
Graduate students and academic scientists in ophthalmology
Start-up companies looking to collaborate with an ocular-CRO
Speaker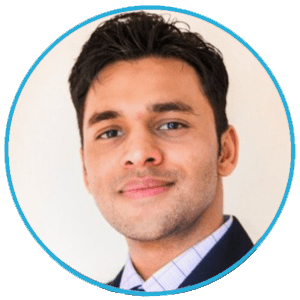 Manindra Singh, PhD
Senior Manager, Business Operations
Absorption Systems (CA, USA)
Manindra Singh strives to expand the understanding of various in vivo models available for preclinical testing to support regenerative therapies for drug development in ophthalmology, dermal, oncology and CNS therapies. Manindra obtained his PhD in Immunology from Ohio University (OH, USA) and switched to industry research in 2017, where he worked with multiple preclinical models in oncology and metabolic research. In his current position as Senior Manager, Business Operations, Manindra supports Absorption Systems' scientific and business operations in cell and gene therapy testing services.
In association with