Panel discussion: developments in the oligonucleotide field
Oligonucleotide therapies have gained interest in recent years, due to their capabilities in targeting a diverse range of drug targets, enabling more sophisticated and specific therapeutics to be developed with novel biological functions.
In this free panel discussion, our experts will provide insights into their own research using oligonucleotides, including the most common challenges encountered, key trends they have seen as the field develops and their opinions on the future outlook of different technologies.
The panel will provide a unique insight into the changes of oligonucleotide analysis, with discussion centered around new developments since Bioanalysis Zone's last examination of the subject in our 2017 Spotlight focusing on oligonucleotides.
What will you learn?
How the popularity of various applications of oligonucleotide analysis have changed over the last 2 years
The challenges associated with oligonucleotide analysis: have recent advances allowed bioanalysts to overcome previously identified challenges?
Future developments in this rapidly evolving field
Panelists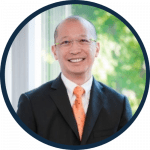 Zamas Lam
Senior VP of Preclinical Development
QPS (DE, USA)
Zamas is the senior VP of Preclinical Development at QPS (DE, USA) and trained in mass spectrometry, carbohydrates and glycoproteins. Since graduate school, he keeps thinking that it will be fun to work on a gene level in drug discovery and development versus at the protein level or at the metabolites level!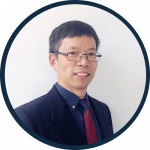 Laixin Wang, PhD
Co-founder and Executive Vice President
Chongqing Denali Medipharma Co. Ltd, (Chongqing, China)
Laixin Wang, obtained his PhD from the School of Pharmaceutic Sciences in Beijing Medical University (China). He conducted post-doctoral trainings in pharmaceutical chemistry and medicinal chemistry at the  University of Utah (UT, USA) and Duke University (NC, USA), respectively. Dr Wang worked for Salus Therapeutics (NJ, USA) as a senior formulation research scientist for 5 years until its acquisition by Genta Inc (NJ, USA). In 2004, he joined Tandem Labs (now Covance Salt Lake City (UT, USA)) where he started his GLP bioanalysis career. He was an associate laboratory director prior to joining NovaBioAssays (MA, USA) in May of 2015 as the Vice President in charge of establishing the company's GLP bioanalytical lab. Dr Wang came back to China in July of 2017 as a co-founder and the Executive Vice President of Chongqing Denali Medipharma (China) and Helens Clinical Research Center (China).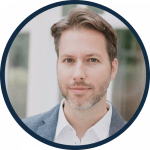 Neil Henderson
Associate Principal Scientist
AstraZeneca (Gothenburg, Sweden)
Neil received his PhD in Rheumatology, studying the effect of matrix metalloproteinases on cartilage destruction, from the University of Newcastle upon Tyne (UK) in 2003 and moved to the Division of Therapeutics and Molecular Medicine, University of Nottingham (UK), to research matrix metalloproteinases in airway remodeling until 2006.
Neil joined AstraZeneca Charnwood, UK (2006–2010), working within a GLP/GCP department, developing and validating ligand binding assays and analyzing biomarkers in clinical samples, before moving to the AstraZeneca Personalized Healthcare and Biomarker group in Gothenburg, Sweden continuing with the challenge of biomarker analysis.
In 2015, Neil joined the newly formed Translation Biomarkers & Bioanalysis Group (Gothenburg, Sweden) providing analytical support to the progression of new modality therapeutics in preclinical models and identifying novel safety biomarkers.
In association with