Panel discussion: drug development, instrumentation and practical implications of COVID-19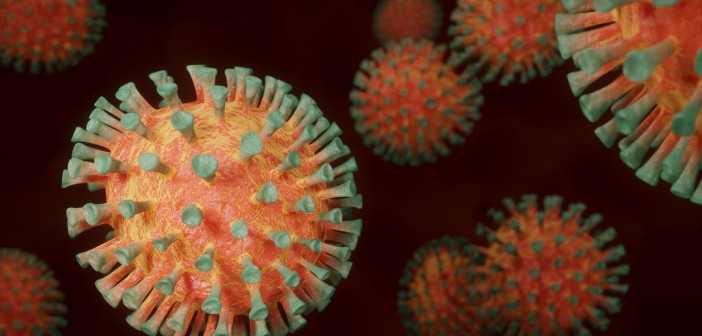 Bioanalysis Zone is delighted to offer its members unique access to this panel discussion focusing on drug development and discovery post COVID-19, new developments in instrumentation and the practical implications of COVID-19 on the bioanalytical laboratory. The series features conversations between Timothy Sangster (Celerion), Heather Myler (PPD), Jason Neat (PRA Health Sciences), John Chappell (Gyros Protein Technologies), John Kellie (GSK) and José Castro-Perez (SCIEX).
The panelists discuss:
Reflections on the rapid method developments, protocol approvals and drug approvals for COVID-19
The increase of automation – what technologies are shortening run times and reducing repeats? And how automation is changing the bioanalytical landscape?
With nonessential travel being disrupted due to COVID-19 – what novel methods or devices are being used for sampling?
What are the challenges faced in outsourcing work and method transfer between pharma/CROs?
What practical measures have been taken to introduce social distancing/minimize the potential spread of COVID-19 in a laboratory?
What recent technological advancements are ensuring that drug development proceeds efficiently without compromising on quality?
We thank our contributing experts for their time and thoughtful contributions and hope that through having these open discussions, together we can progress the field of bioanalysis.
Speakers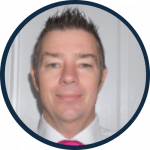 Timothy Sangster
Executive Director
Celerion (NE, USA)
Tim Sangster is a well-travelled bioanalytical chemist having worked in Scotland, Italy, England, America, back to Scotland and then back to America as the Executive Director of Bioanalysis for Celerion (NE, USA). During his travels he has gained experience in both CROs and pharma supporting drug development from a bioanalytical perspective, from discovery through to market.Throughout his career the use of automation has been a focal point. In his role at Celerion he continues to leverage the great advantages that automation can facilitate. Tim's main scientific focus includes the use of microsampling to reduce and refine toxicology study designs, as well as applying it to clinical support and facilitating patient-centric sampling procedures. He also focuses on the use of chromatography in the analysis of macromolecules.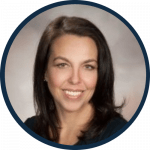 Heather Myler
Senior Director
PPD Laboratories Bioanalytical Lab (VA, USA)
Heather received her PhD in Biochemistry and Cell Biology from Rice University (TX, USA) and completed her postdoctoral training at Pfizer (NY, USA) in Drug Safety Evaluation, later holding positions of increasing responsibility at Amgen (CA, USA), Merck (NJ, USA) and Bristol-Myers Squibb (NY, USA) supporting PK, immunogenicity and biomarker bioanalysis with an expertise in biologics. Heather currently serves as the Senior Director of R&D, Immunochemistry at PPD Laboratories leading a group of scientists responsible for bioanalytical and biomarker method development, validation and automation supporting gene and cell therapies, biosimilars and novel biologics. Heather has a strong external scientific presence, currently serving as past chair of the bioanalytical community within AAPS serving over 1,000 members. Heather is also leading an AAPS team focused on the harmonization of ADA and Nab validation testing and reporting, comprised of over 30 key opinion leaders from across industry and various health authority agencies with a strong FDA presence.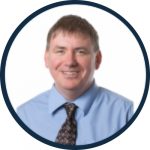 John Chappell
Application and Service Director EMEA and Asia Pacific
Gyros Protein Technologies (Uppsala, Sweden)
John Chappell has over 25 years of experience in the Contract Research industry supporting both preclinical and clinical drug development. He has specialized in supporting biological compounds from an analytical perspective e.g. pharmacokinetic, immunogenicity and biomarker analysis. He is particularly interested in validation requirements and ensuring that data generated will be acceptable to the regulatory authorities.
John has spoken at many international conferences on various topics including oligonucleotide analysis, biomarker analysis, immunogenicity and the analytical support of biosimilar programs. He now leads the Application Support and Service teams for Gyros Protein Technologies (Uppsala, Sweden) where he is responsible for customer service and technical support in Europe and the Asia Pacific regions. John has been a user of Gyrolab system for over 10 years and is using this experience to help customers. He is a Fellow of the Royal Society of Chemistry and is involved in the American Association of Pharmaceutical Scientists (AAPS) Biosimilar Committee that has prepared papers on pharmacokinetic and anti-drug antibody assays.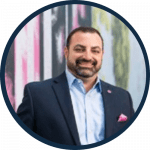 Jason N. Neat
Executive Director of Bioanalytical Services
PRA Health Sciences (KS, USA)
Jason N. Neat is the Executive Director of Bioanalytical Services at PRA Health Sciences in Lenexa (KS, USA). He obtained a BGS in Human Biology and minor in Chemistry from the University of Kansas (KS, USA).  Over the past 20+ years he has been engaged in drug development and the CRO industry, serving in multiple facets of research and business leadership starting at the bench level at LabOne, Inc (now Quest Diagnostics (NJ, USA), to Research Scientist, Business Development/Technical Sales, Departmental and divisional leadership and C-Suite executive including interim CEO, Exec. VP and COO at Sekisui XenoTech, LLC (KS, USA) and most recently sitting as the current Executive Director of Services/Operations at PRA Health Sciences for their US Bioanalytical Laboratories.  He has represented these companies in numerous client meetings and consultations for large to virtual pharma and biotech companies in US, Europe and Asia, including numerous speaking engagements and poster/publications in drug metabolism and pharmacokinetics.  His focus on operational and scientific leadership has also included oversight of business functions such as Operations, R&D, HR, IT, Finance, Sales and Marketing, Quality Assurance and Facilities including new service and product launches and involvement or oversight in three laboratory buildout projects in Kansas City. Jason and his family, including his wife Jacquelynn and their three children are happy to call Kansas City their home and are active in many charitable and volunteer programs supporting the community.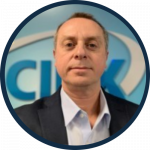 José Castro-Perez
Senior Director LC/MS Accurate Mass
SCIEX (MA, USA)
Jose Castro-Perez received his Bachelor of Science in Chemistry from King's College in London (UK) and subsequently received his Master of Science in Clinical Biochemistry and Molecular Biology from the University of Surrey (UK). Further post-graduate study concluded in obtaining his PhD (Dynamic System-Wide Mass Spectrometry based Metabolomics Approach for a New Era in Drug Research) at the University of Leiden (The Netherlands).He has more than 21 years' experience in bioanalysis. During his early career years, he worked at Huntingdon Life Sciences (UK), a Contract Research Organization as a senior LC/MS-MS research scientist in DMPK Bioanalysis, where he managed the analysis of Phase II and III clinical trials samples in the laboratory using LC/MS-MS and enzyme immunoassays. Following his tenure at Huntingdon Life Sciences, he held various bioanalytical leadership positions at Merck (NJ, USA), Agios (MA, USA) and Waters Corporation (MA, USA) supporting target ID/validation, DMPK, biomarker discovery/development and translational clinical research. He is passionate about science and holds a strong commitment to improving the quality of life of patients. His scientific curiosity has led to extensive publications in peer-reviewed scientific journals with a total of 70 publications including two book chapters in reactive drug metabolism and utilization of high-resolution mass spectrometry in drug metabolism.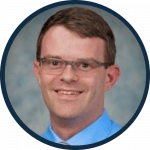 John (Jack) Kellie
GSK Fellow
Bioanalysis, Immunogenicity & Biomarkers
GlaxoSmithKline (PA, USA)
Jack has over 15 years of experience in biological mass spectrometry research. Jack received his BSc in Biochemistry from Indiana University (IN,USA) and his PhD in Chemistry from Northwestern University (IL, USA) studying under Dr Neil Kelleher. He was a Post-Doctoral Scientist at Eli Lilly and Company, where he developed methods for intact protein quantitation of a Parkinson's Disease biomarker from human brain tissue. At GSK, Jack utilizes mass spectrometry for development of novel bioanalytical methods for biotherapeutic and protein quantitation from preclinical and clinical samples, with a focus on intact protein and large mass quantitation for pharmacokinetics, catabolism, biotransformation and product quality attribute support.
In association with