Panel discussion: the use of LC–MS in bioanalytical discovery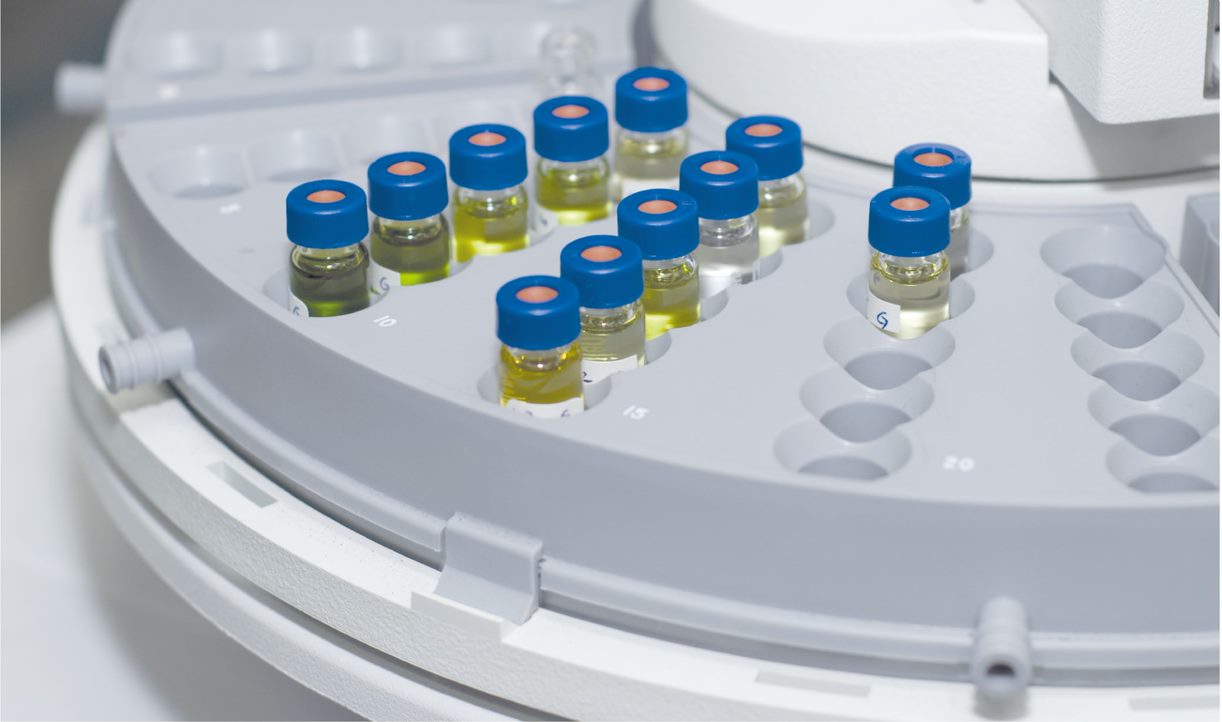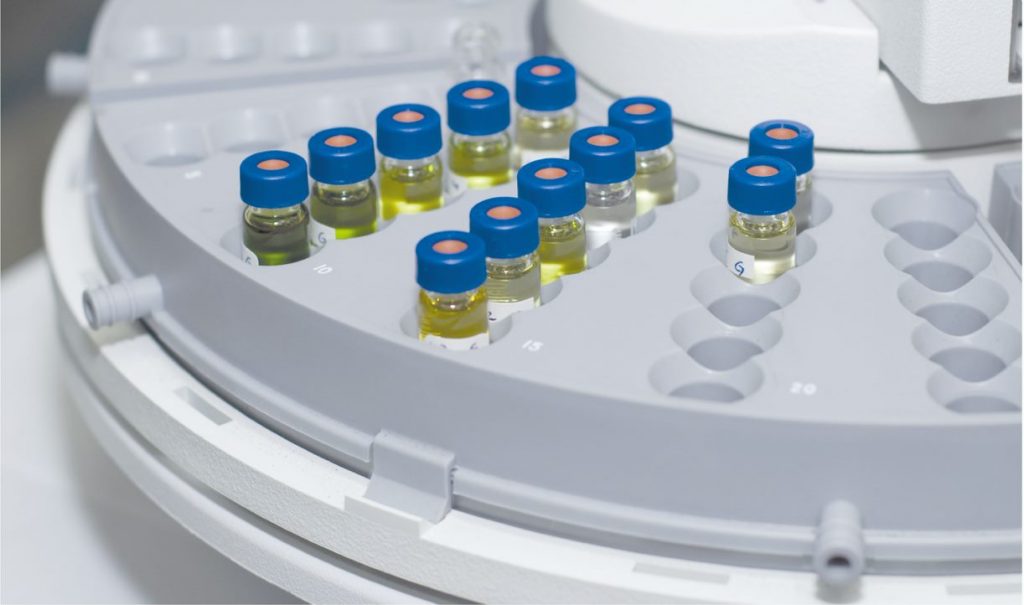 LC–MS/MS technology is one of the most powerful analytical tools available and is pivotal in answering questions in drug discovery and the development of both small and large molecules. The instrument's versatility, robustness, selectivity and sensitivity make it a gold standard for small molecule bioanalysis and it is making firm strides in achieving the same with large molecule quantitation.
In this free panel discussion, our experts will provide insights into how they use LC–MS technology in early bioanalytical discovery workflows as well as explaining key tips and tricks they have learnt along the way. Panellists will review technological challenges and conclude by sharing their thoughts on what the future holds and key trends to look out for.
Take a look at our Spotlight for more content on LC–MS in early discovery-stage workflows >>
The experts discuss:
Common trends in the use of LC–MS
Key complexities and challenges in using the technology – including insights for how to overcome them
Future developments of this field – including opinions on the use of LC–MS assays in non-regulated bioanalytical studies, the use of high-resolution MS and Acoustic Ejection Mass Spectrometry
We thank our contributing experts for their time and thoughtful contributions and hope that through having these open discussions, together we can progress the field of bioanalysis.
Speakers: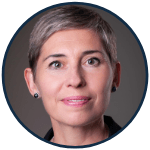 Galina Bikzhanova
Principal Investigator
Covance (WI, USA)
Dr Galina Bikzhanova has more than 13 years of experience in bioanalysis supporting drug development for pharmaceutical and contract research organizations. Dr Bikzhanova joined the Bioanalytical Chemistry group at Covance (NJ, USA) in 2014 as a Principal Investigator. Currently, Dr Bikzhanova serves as a Senior Lead Scientist with responsibility for the technical conduct of research studies, including: interpretation, analysis documentation and reporting of results for non-regulated, GLP- and GCP-regulated studies. Dr Bikzhanova obtained her PhD in Chemistry from the University of Wisconsin-Madison (WI, USA) and has authored or co-authored more than 30 publications and presentations.
Tom Covey
Principle Research Scientist
MDS/SCIEX (MA, USA)
Tom Covey has been working in the field of mass spectrometry instrumentation development since 1980 which began during PhD graduate studies at Cornell University (NY, USA) engaged in solving the problem of coupling high performance liquid chromatographs to mass spectrometers.
In the 1980's he worked in the research teams at both Finnigan and Nermag. In 1988 he joined up with a small team of scientists and engineers at a start-up company called SCIEX to develop the first dedicated atmospheric pressure LC/MS/MS system. That instrument, the API 3, changed the field of mass spectrometry in radical ways. This year marks its 30th anniversary.
Covey is one of two Principal Research Scientists at SCIEX where he leads a team of scientists and engineers whose mission is to continue advancing the field with new innovations to expand the utility of mass spectrometry in science and industry. He has over 30 patents in the field, 100 publications, received the Canadian Lossing Award for distinguished contributions to mass spectrometry and has served the mass spectrometry community as a member of the ASMS Sanabel Island Committee from 1998–2000,  as the ASMS Vice President for Arrangements on the ASMS Board of Directors from 2001–2003, and co-chaired the popular LC/MS workshop held annually at the ASMS Conference from 1992–2005.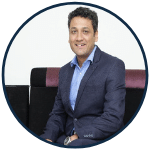 Shashyendra Singh Gautam
Sr. Scientist, Bioanalytical Research, Pharmaceutical Candidate Optimization
(BBRC; Karnataka, India)
Shashyendra Singh Gautam is currently working at BBRC as a Senior Scientist in the bioanalytical research department (2007–present). His area of expertise is discovery bioanalysis and he has worked extensively on LC–MS/MS-based bioanalysis, supporting protein therapeutics and small-molecule quantitation. His areas of interest include biomarker quantitation and mass spectrometry-based proteomics for drug discovery and development. In his previous experience with Eurofins-Advinus (2005–2007; Karnataka, India), he was involved with regulated bioanalysis for developmental compounds.
Shashyendra Singh Gautam has various peer-reviewed publications on different aspects of discovery bioanalysis. He has also reviewed articles for journals in the area of bioanalysis and analytical sciences. Externally, he has also participated as a speaker, organizer and member of various organizing committees for conferences.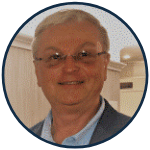 Leo Kirkovsky
Director, Clinical Assay Group, Global Clinical Pharmacology
Pfizer (CA, USA)
Dr Leo Kirkovsky is a Director in the Clinical Assay Group at Pfizer (CA, USA). He received his PhD degree in Organic Chemistry from Moscow State University (Russia). His PhD work was focused on the preclinical and clinical evaluations of antitumor drugs from the class of diazoketones. After completing a postdoctoral training in prostate cancer drug development at the University of Tennessee (TN, USA), he joined Biogen (MA, USA) where he worked in the DMPK department. In 2002, Dr Kirkovsky joined Anadys Pharmaceutical (CA, USA) as a Head of DMPK group that provided ADME support for small molecule drug candidates for HCV and oncology indications. In 2007, he joined Pfizer in St. Louis as a Head of preclinical in vivo and bioanalytical groups that supported non-clinical development of small molecule drug candidates for inflammation projects. In 2010, Dr. Kirkovsky joined Clinical Assay Group (CAG) in Pfizer in San Diego supporting oncology programs including small molecule and ADC drug candidates.
Research interests include preclinical and clinical ADME evaluations and bioanalysis of a broad spectrum of drug candidates, with recent special emphasis on ADC's and nanoparticles.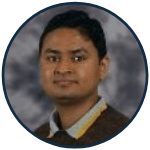 Salinda Wijeratne
Large Molecule Scientific Lead
Covance (WI, USA)
Salinda Wijeratne is the Large Molecule Scientific Lead for Discovery Bioanalytical services at Covance. Soon after graduating with a doctoral degree from Michigan State University (MI, USA), Wijeratne started his career as a method development chemist. He has always been passionate about the science of drug discovery. Wijeratne's main focus as a method development chemist is to develop reliable LC–MS based methods in biological fluids and tissues. In addition to performing method development, Wijeratne also plays a significant role as the scientific lead for the large molecule LC–MS service line developing and implementing new approaches, establishing workflows and training fellow scientists.
In association with: