Strategy for the selection and validation of your biomarkers for support of drug development
KCAS (KS, USA) routinely helps clients with selection and appropriate level of validation for biomarkers in support of drug development. This exciting webinar will discuss the key drivers for selection of biomarkers, strategic considerations for biomarker selection, discuss how to select the performance characteristics for a fit-for-purpose validation and how KCAS biomarker services can help you strategize for the selection and validation of a biomarker.
What will you learn?
Key drivers for the selection of biomarkers
Strategic considerations for biomarker selection
How to select the performance characteristics for a fit-for-purpose validation
Who may this interest?
Those working in:
Translation medicine
Biomarker discovery
Large molecule preclinical/clinical
Speakers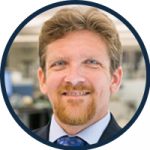 Franklin Spriggs
Director of Large Molecule and Biomarker Services
KCAS
Franklin Spriggs received his BSc in microbiology from Ohio University (OH, USA) in 1998. Upon graduation he joined CurGen Corp (CT, USA). In 2005, Franklin joined Amgen, Inc (CA, USA). While at Amgen, Franklin built upon his expertise in regulated large molecule bioanalysis. Franklin then joined Pfizer, Inc (NY, USA) in 2007. In 2015 Franklin received his MSc in Regulatory Affairs and Quality Assurance from Temple University (PA, USA). Previous to KCAS, LLC Franklin spent a 2 year tenure as the Ligand Binding Assay Group Leader at AIT Bioscience (IN, USA), another CRO in Indianapolis.

Dominic Warrino
Senior Scientific Advisor
KCAS
Dominic Warrino is the Senior Scientific Advisor at KCAS (KS, USA). Dominic joined the company in 2013 and brought with him expertise in a full range of bioanalytical techniques including ECL, ELISA, RIA, flow cytometry, ELISpot, cell based assays and Luminex. He also serves in business development as technical consultant. Dominic has 20 years of experience developing and validating immunological assays for biotechnology and pharmaceutical companies. He most recently spent the past several years in the Biopharma Services department at Viracor-IBT (MO, USA) (formally IBT).
Sponsored by