Webinar Q&A follow up – Black History Month: the importance of identity and diversity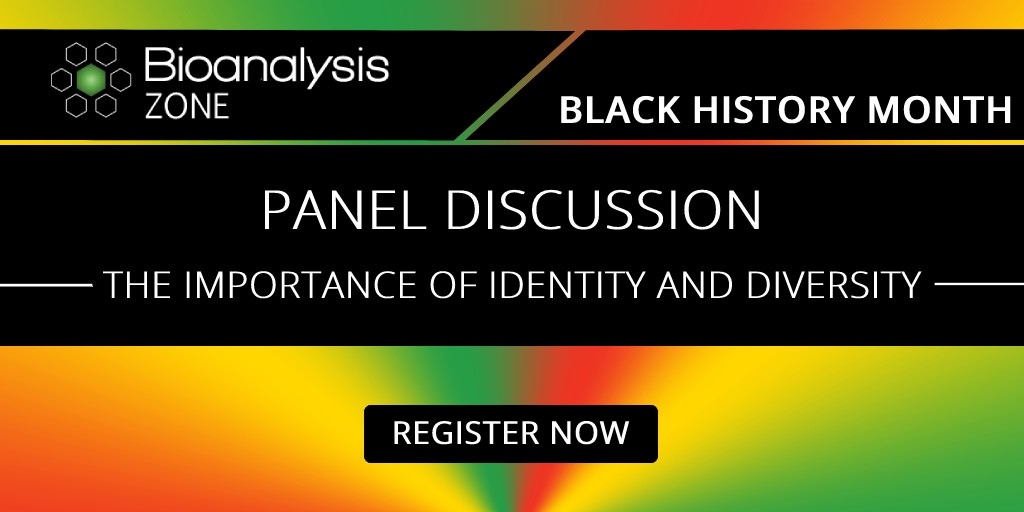 Thank you everyone who attended our panel discussion, 'Black History Month: the importance of identity and diversity'. Below are the responses to the questions posed by the audience during the live event. We hope this will be a useful resource and thank those who submitted these thoughtful questions.
(Q) How do you address potential wage disparities with races? Considering how the scientific world is essentially white-washed, how can one gather information and leverage for themselves when there's this culture of 'hush hush on salaries'?
(A) Nigel Danielson-Ewing (Redshift BioAnalytics Inc., MA, USA): We should rely on our allies and our colleagues who have made it up the ladder. It is a challenge and a risk but it is worth paying attention to independent salary profiles and using websites like Glassdoor and the American Chemical Society who create an annual salary report. Several independent organizations like ALDA, who require fee membership, have detailed reports on salaries and compensation packages. We can get unbiased information on salaries and benefits. Further, we should be more confident defining our success in other ways that bring wealth e.g. restricted stocks and other assets or elite memberships and access. As pioneers, we need to be invited to see behind the curtains and then come back out and share the information. Help those still climbing calibrate the information they are collecting from the independent websites.
(Q) How do you teach empathy in the workplace?
(A) Nigel Danielson-Ewing: First, always lead by example. However, this is a complicated behavior to learn, practice and master. I think bringing in professionals to aid in the process of getting individuals to walk around in someone else's shoes is invaluable. Practice active listening. Before we can empathize, we need to hear and acknowledge the 'other' perspective so that we can efficiently relate to something we felt and understand. When your experience is similar, do not be afraid to say that and commiserate but remember that moment is about the other person and bring the attention back to them as they are healing with your help.
(Q) How can we as Black people in the science, biotech and pharma industries help our people trust the industry, in particular when it comes to the safety of the COVID-19 vaccine?
(A) Nigel Danielson-Ewing: We must use our experience and resources to get at the data and to be informed. We must understand the biology, the manufacturing and drug development process, the clinical study and its results, then the public health and logistical challenges. We must show ourselves to be a reliable and accurate source of unbiased information. Let the data speak for itself. Show our community how to interrogate data and when to assign and accept that the quality is good or poor.
(Q) Have any of you received the COVID-19 vaccine and what was your experience? Or will you get the vaccine when it is available to you?
(A) Nigel Danielson-Ewing: At the time of my responses, I have received the first shot of the Moderna vaccine. I perceive dying from COVID-19 to be an unforced error. If I am to pass, it will not be from COVID-19.
(Q) My personal experience is that Black people are scrutinized more closely during the interview process. I have participated in several interview panels and read the comments of other interviewers and some statements about Black applicants are far more critical than those for other non-Black applicants. How do we help change that?
(A) Nigel Danielson-Ewing: First, we must keep hiring in leadership roles. The first hired are still pioneers and as they get to see behind the curtain. They can begin to catalyze the change that is happening. This question brings up two additional points:
1) constantly being held to a higher standard that is augmented by our own 'three times better than' rule comes to mind and then 2) still being paid less, though we are 3x better.
I find myself pushing back on that first point. We must augment the thinking of ourselves as ENOUGH. We must adhere to our values and those values are solely us self-actualizing and embodying our full potential. We are gifted, creative, talented, articulate, poetic, graceful, strong, kind, mindful by nature, physically, emotionally and mentally strong. Any other descriptions, perceptions and expectations are maliciously meant to denigrate, oppress and destroy. Those racists misbeliefs come from pure fear, insecurity and are not based on the overwhelming prodigious library of facts and daily reminders. Secondly, we must use our intellect, street smart and resourcefulness to find out what we should be paid and using the information negotiate and advocate for what is ours.
(Q) The issues of diversity and under representation are inextricably connected to long-standing societal issues that have long stained our country. How can we educate the people of this country to recognize we are one human family? A family to be judged on their character and not the color of their skin, or any other externality of which one has no control.
(A) Nigel Danielson-Ewing: There are several scholars out there providing excellent content to educate including: Isabel Wilkerson's 'Caste', Stuart Stevens 'It was all a lie', 'We were 8 years' by Ta-Nehisi Coates, 'The New Jim Crow' by Michelle Alexander. Some that provide a path forward include: Ibram X Kendi, 'How to be an anti-racist' and Heather McGhee, 'The sum of us'. We must continue to lead by example and to embolden our allies and encourage them to do the hard work to educate themselves and then to ACT and be 'anti-racist' and to be inclusive, not tolerant but inclusive of all genders, cultures and voices.
(Q) How can there be a pool of diverse candidates to draw from when state and local governments put education on the chopping block when it comes time to balance the budget. These cuts hurt communities and decrease the pool of candidates in the STEM field. What political actions can be made to rectify these issues?
(A) Nigel Danielson-Ewing: Congresswoman Cori Bush is a champion for the multi-pronged, dynamic activism that again is a staple in the under-represented community. "By any means necessary!" We bring to bear the ground game as Stacy Abrams has done. We get involved in local politics and bring the legislature to the fight i.e. we bring the power of the pen and finally we get to bring the power of the 'purse'. As we see first-hand that the culture has changed. Our political institutions and laws need to follow and catch-up. We need all institutions to catch-up with the wave sweeping the world. Volunteer, participate, speak up and continue to lead by example. This war for equality for all is a never-ending war. We get to enjoy small victories in battle but the war wages on.
To access the full on demand panel discussion, click here.