Black History Month: the importance of identity and diversity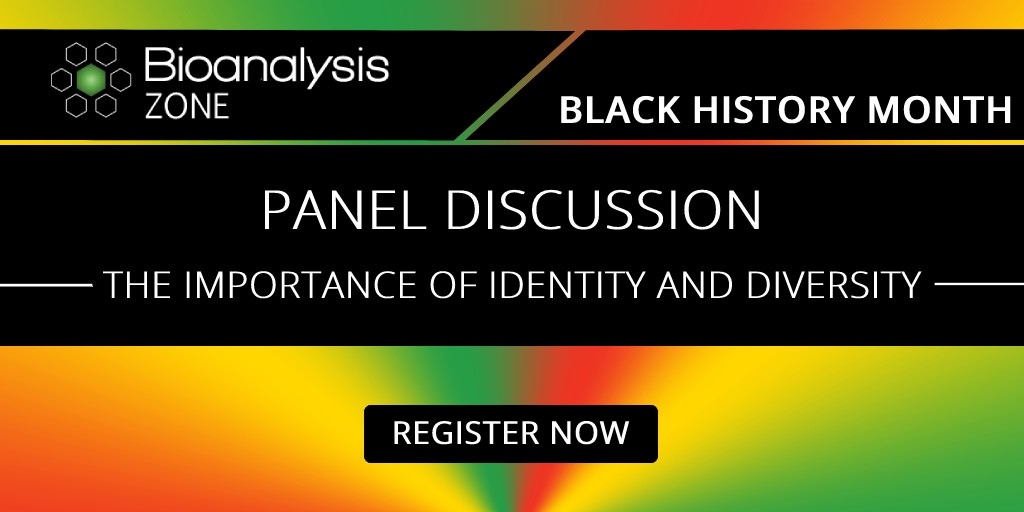 Black History Month is recognised across the USA and Canada in February every year. In this panel discussion, Bioanalysis Zone is delighted to highlight the importance of Black representation and diversity to aid innovations in science, technology, engineering and mathematics (STEM). Diversity in science refers to the full inclusion of excellence across the social spectrum, which includes participation of people from backgrounds that are traditionally underrepresented. A diverse workforce draws from the widest range of experiences and backgrounds, increasing creativity and innovation in science that benefits the whole community.
In this panel discussion, we will discuss:
The importance of Black History Month in the scientific community
How diverse do you believe the scientific community currently is?
What is currently being done to inspire the next generation of Black scientists?
How can organizations promote and encourage diversity in recruitment and retention?
Could you share your thoughts on how we might better promote Black History Month amongst the scientific community in the future?
We hope that through having these open discussions and promoting initiatives such as Black History Month we can inspire positive changes in bioanalytical and STEM fields towards future inclusivity.
Speakers
Omar Barnaby
Senior Scientist
Amgen (LA, USA)
Dr Omar Barnaby is currently a Senior Scientist in the Translational Safety and Bioanalytical Sciences department at Amgen and functions as a Principal Investigator for regulated studies. Highlights of his Amgen research career include implementing an intact protein immunocapture and LC−HRMS workflow for drug quantification, quantification of target tissue proteins for receptor occupancy modeling and leading Amgen's first application of hybrid immunocapture and LC−MS/MS to regulated studies.
Dr Barnaby is a graduate of Warren Wilson College (BSc in Chemistry, NC, USA) and the University of Nebraska (PhD in Chemistry, NE, USA). He also completed a Postdoctoral Fellowship at the Harvard Medical School (MA, USA) where he used quantitative proteomics to identify CSF biomarker candidates for differentiating dementias. He has 15 publications, 1 patent, received the Distinguished Young Alumni Award from Warren Wilson College (2017) and was recently nominated as a finalist for the Bioanalysis Rising Star Award (Bioanalysis Zone, 2020).
Laurѐn D Bailey
Senior Scientist
Merck (PA, USA)
Laurѐn D Bailey is a Senior Scientist with the Pharmacokinetics, Pharmacodynamics and Drug Metabolism (PPDM) group at Merck. Her scientific training started with obtaining a BS in Chemistry from Saint Joseph's University (PA, USA). She then went on to pursue a PhD at Drexel University College of Medicine (PA, USA). During her graduate studies she elucidated the viral inactivation mechanism of novel antagonistic anti-HIV peptide inhibitors. After graduating with a PhD in Biochemistry, she began her professional career in infectious disease drug discovery. Her diverse expertise spans chemistry, molecular biology and immunology in discovery and bioanalytical arenas, which she uses in her current role focused on developing vaccine immunogenicity assays in the Regulated Immunogenicity group of PPDM.
Nigel Danielson-Ewing
Director of Product Management
Redshift BioAnalytics Inc. (MA, USA)
Dr Nigel Danielson-Ewing, a panelist from Redshift BioAnalytics Inc., credits his successful track record of building and commercializing fit-for-purpose solutions from his collective tenure at three benchmark companies: Vertex (MA, USA), Waters (MA, USA) and Shimadzu (MA, USA). Over the last 15 years, Dr Danielson-Ewing has amassed a diversified and cohesive skillset based on technical laboratory experience as well as business development and product management responsibilities- all implemented using strong interpersonal communication and partnerships. He appreciates the technical, business and commercial requirements needed to develop a new product and foster adoption across the industry. In his current role as Director of Product Management at RedShift Bio, Dr Danielson-Ewing has successfully leveraged his previous business and communication skills and technical knowledge to developing instrumentation entering the industry as a disruptive technology. Redshift Bio is a rapidly growing and robust company focused on augmenting the bioprocess manufacturing workflow with a suite of instruments based on a novel micro-fluidic modulating infra-red spectroscopy technology. Dr Danielson-Ewing's skills were forged from a three-year tenure at Waters as a Senior Product Manager and a Business Development Manager, and a two-year position as a Business Development Specialist at Shimadzu Scientific Instruments. While at Waters, Dr Danielson-Ewing contributed to the 'Patrol' product line, an ultra-pressure liquid chromatography (UPLC) based analyzer developed for online /at line analysis of in-process manufacturing samples. In his next role at Shimadzu, he applied his Waters experience and initiated and led a collaboration with Snapdragon Inc. to interface their flow chemistry acumen and over-arching manufacturing process control and real time feedback software with Shimadzu's chromatographic solutions. This union allowed Shimadzu and Snapdragon to create and design an in-line monitoring and real-time release solution based on chromatographic separation with UV analytical detection. 
Prior to his business roles at Shimadzu and Waters, Dr Danielson-Ewing worked for 10 years at Vertex Pharmaceuticals Inc. as a Senior Research Scientist in the DMPK group, researching small-molecule DMPK by performing metabolite profiling, in vivo and in vitro quantification, and Pgp transporter studies. He worked closely with colleagues in the medicinal chemistry, pharmacology and toxicology groups to advance compounds in multiple early-discovery and pre-clinical development programs. The compounds explored at Vertex spanned a panorama of biotherapeutics including those to treat Influenza, Huntington's Disease, Multiple Sclerosis, Cystic Fibrosis as well as other general CNS and infectious diseases. 

Brennon Marcano
Chief Executive Officer
The National GEM Consortium (NY, USA)
Brennon Marcanois the Chief Executive Officer of The National GEM Consortium. He has over 20 years of experience in the private and nonprofit sectors. His leadership experience spans multiple industries, primarily financial services, technology, media and entertainment. Prior to joining GEM, he was the Executive Director of the Council of Urban Professionals (CUP) a nonprofit whose vision is to seek parity at the highest levels of business and civic engagement. Brennon sits on the City University of New York's (NY, USA), School of Professional Studies Foundation Board. He is an Adjunct Assistant Professor at NYU Wagner Graduate School of Public Service (NY, USA). Brennon holds a Master's degree in Technology Management from Columbia University (NY, USA) and a Bachelor of Arts in Business Journalism from Baruch College (NY, USA).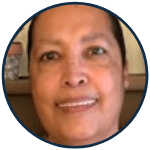 Yvonne Beasley
Global Head, Sample Management/Biorepository Operations
Q2 Solutions (CA, USA)
Yvonne is a member of the Q2 Solutions Global Operations Leadership team, with responsibility for managing Global Sample Management and Biorepository Operations. She has more than 25 years experience within the clinical trials lab industry encompassing multiple roles within sample management and biorepository operations. She is responsible for quality driven global alignment of processes and excellence in delivery across the sample management operations, which encompass eight regional sites and more than 14M stored samples in the biorepositories globally. She has vast experience working with global teams fostering strong cross-functional collaboration and a broad operational knowledge across various areas of the clinical trials lab business. Yvonne successfully manages process improvement projects that result in improved operational delivery across the global sample management operation and facilitates close cross-functional collaboration. She works with key internal stakeholders, taking responsibility as the sample management business lead to maintain the business delivery expectations of her customers.