As part of our mini-Spotlight on proteomics, we are hosting a Twitter chat with experts in the field on Friday 22nd February at 15:00 [GMT], 10:00 [EST].
Our chat will feature the following experts:    
John Wilson @ProtifiLlc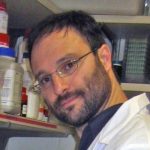 John Wilson is the CEO of ProtiFi (NY, USA) which provides innovative solutions to proteomics, protein analysis and sample preparation for analysis by mass spectrometry. John received his PhD from The Rockefeller University (NY, USA) in Biological Sciences with an emphasis in Chemical Biology and Microbial Pathogenesis; there he discovered that histones are lipidated in addition to all their other post-translational modifications. John then joined Cold Spring Harbor Laboratory (NY, USA) as a postdoc in Darryl Pappin's laboratory. Here, he invented multiple technologies including Tryp-N, a thermophilic metalloprotease with N-terminal specificity for arginine and lysine that allows easy-to-read spectra with predominate b-ions in MS/MS. John and Darryl founded ProtiFi which now offers the most robust and reproducible sample preparation system for bottom up proteomics, the S-Trap. S-Trap processing allows one protocol to be used for all samples, a feature previously thought to be impossible.
Ben Orsburn @ProteomicsNews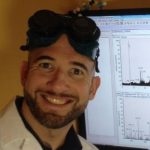 Ben Orsburn received his PhD in Biology from Virginia Tech (VA, USA) before taking two postdocs at John Hopkins School of Medicine (MD, USA) and the National Cancer Institute (NCI; MD, USA). These focused on investigating the mechanism of action of chemotherapies via genomics and proteomics. Ben also worked as a Staff Scientist at the National Institutes of Allergy and Infectious Diseases (MD, USA) in the Lab of Malaria Immunology and Vaccinology where he operated the LTQ-Orbitrap Velos instrument. In 2018, Ben joined the Thorkell Andersson's research team at the NCI in the Advanced Technology and Research Facility supporting researchers at the NCI Center for Cancer Research. He is also the Editor in Chief of LCMSmethods.org that aims to standardize and optimize all methods in mass spectrometry. Furthermore, he is a panel member of the ABRF Workflow Interest Network whose mission is to help scientists and resource facilities improve reproducibility of scientific data by optimizing analytical parameters and providing recommendations for reproducible inter-laboratory workflows.
Matthias Trost @TrostLab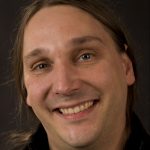 Matthias Trost studied chemistry at the University of Manchester (UK) and the University of Freiburg (Freiburg, Germany) before receiving his PhD from the Helmholtz Centre for Infection Research (Braunschweig, Germany) in 2004 for research on the proteome of the human pathogen L.monocytogenes and infected host cells. Matthias later carried out postdoctoral research on the proteome and phospho-proteome at the University of Montreal (Canada). In 2010, Matthias became Program Leader and Head of Proteomics at the University of Dundee (UK) before becoming Professor of Proteomics in the Faculty of Medical Sciences at Newcastle University (UK) in 2017. His lab utilises mass spectrometry to answer important biological questions in innate immunity and develops tools for high-throughput mass spectrometry in drug discovery.
Eduardo Chicano Gálvez @educhicano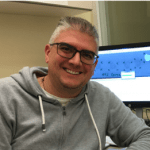 Eduardo Chicano Gálvez is a Senior Mass Spectrometry Imaging and Proteomics Expert at Maimónides Biomedical Research Institute of Córdoba (IMIBIC; Spain) where he is responsible for the treatment of samples to be analyzed by mass spectrometry, developing and optimizing mass spectrometry imaging techniques and the analysis of quantitative proteomics data acquired by LC–MS. Eduardo received his PhD from the University of Córdoba (Spain) and a Bioinformatics Master's degree from the International University of Andalusia (UNIA) before continuing to work at IMIBIC Proteomics Unit as a Senior Technician where he uses proteomics analysis to investigate a wide range of projects. He has active collaborations with many researchers in the biomedical, agricultural and basic research areas. He is currently focused on the finding new fluid and tissue biomarkers, and developing new approaches combining MSI data and/or LC–MS data using machine learning methods, advanced datatreatment and systems biology.

In addition to the opinions of our experts we'd love to hear from you! If you would like to ask a question, or share your opinion, please let us know using the hashtag #TalkProteomics. We're excited to discover as much as possible about the advances and challenges faced during proteomics research and so the more people we hear from the better – get involved!
#TalkProteomics Friday 22nd March at 15:00 [GMT], 10:00 [EST] @BioanalysisZone