With coronavirus disease 2019 (COVID-19) shutting down countries and economies, the world is expectantly looking at scientist to come up with a solution. Although the novel severe acute respiratory syndrome coronavirus 2 (SARS-CoV-2) is fast and deadly, there is a serious arsenal of antivirals the scientific community is charging at SARS-CoV-2. The weaponry includes novel RNA vaccines, broad-spectrum virus inhibitors and even a cell therapy.
Discover the latest updates on the ongoing novel coronavirus outbreak in this 'In the Zone'. Here, you can discover the latest news headlines and updates, and also read more in-depth articles on the pandemic.
Want to stay updated? Receive the latest news direct to your inbox by becoming a member.
---
NEWS | LONGER READS | JOURNAL ARTICLES
Latest coronavirus news
Visit our sister site The Nanomed Zone for the latest news on nano-based diagnostics for COVID-19.
Click here
---
Longer editorials and insights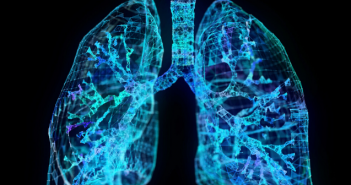 ---
Articles from Future Science Group journal collection
Rapid and robust bioanalytical assays are critical for SARS-CoV-2 therapeutic and vaccine development and beyond
Kar S and Islam R, 2020 – Bioanalysis
Exhaled breath condensate as a potential specimen for diagnosing COVID-19
Khoubnasabjafari M, Jouyban-Gharamaleki V, Ghanbari R & Jouyban A, 2020 – Bioanalysis
Managing bioanalytical studies druing the COVID-19 pandemic: an overview
Pruim P, Teekamp N, 2020 – Bioanalysis
Precision mulitparameter tracking of inflammation on timescales of hours to years using serial dried blood spots
Anderson L et al., 2020 – Bioanalysis
High sensitivity methods to quantify chloroquine and its metabolite in human blood samples using LC–MS/MS
Kaewkhao K et al., 2019 – Bioanalysis
Development and validation of an HILIC–MS/MS method by one-step precipitation for chloroquine in miniature pig plasma
Wang K et al., 2016 – Bioanalysis
Controversies about COVID-19 and anticancer treatment with immune checkpoint inhibitors
Bersanelli M, 2020 – Imunotherapy
Drug repurposing strategies for COVID-19
Senanayake SL, 2020 – Future Drug Discovery
Membrane binding proteins of coronaviruses
Alsaadi and Jones, 2019 – Future Virology
Verification and diagnostic evaluation of the RealStar® Middle East respiratory syndrome coronavirus (N gene) reverse transcription-PCR kit 1.0
Hecht et al., 2019 – Future Microbiology