5. Are there any technologies that you have used to ensure that work continued efficiently?
---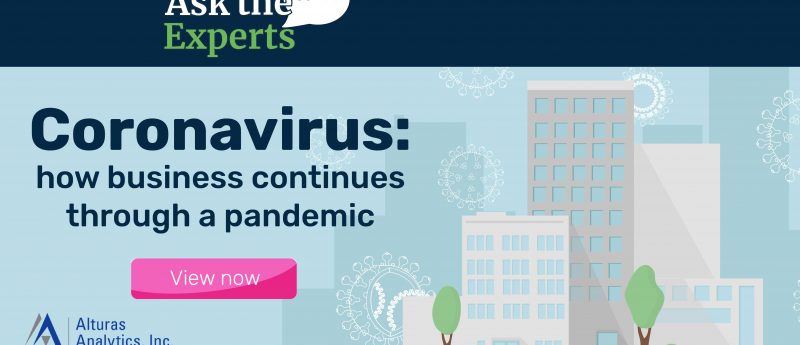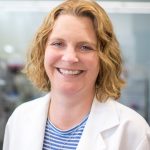 Jennifer Zimmer (Alturas Analytics)
We were able to adapt our project management software to allow us to track the personnel who are available onsite versus offsite. This system also provides accessibility to current project metrics including status, laboratory activities, batch runs, invoices and contracts in real-time. It also provides prudent resource management based on the available real-time data. Using online meeting tools, such as Zoom, has allowed us to maintain personal service for our sponsors, provide virtual audits and have face-to-face internal meetings. There are so many good collaboration tools available these days, which has certainly helped to keep us working at full capacity.
---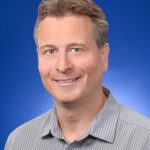 Chris Smith (Elanco)
Business as usual except for a strong IT use for presentation of data and meetings with different project groups.
---

Jan Miotto (Metrendalytics)
Despite the significant investment that pharma has made in technology, the primary problem still facing the scientist today concerns finding data when they need them. Historically, technology has focused on replacing existing paper processes with electronic counterparts. We must ask ourselves, are we going to continue to build tools to support existing business models and ways of working or should we begin to think about tools to reinvent the ways we do business? Tools that enable a flexible business model, are cost effective and allow for remote access will be in high demand moving forward. These will allow us to progress beyond just managing data, to begin doing interesting things with those data. Labs using the Metrendalytics bioanalytical lab and business management software have been able to remotely manage all aspects of operations from proposal to award, project management and scheduling/monitoring of key deliverables to invoicing, revenue projection and tracking. The system integrates information from other stand-alone software systems – including Watson LIMS, SalesForce, StudyDoc and NetSuite – and leverages this to fully manage the entire bioanalytical process, project management, scheduling and milestones. The system also features multiple modules for specific processes, such as proposals, sample management, lab, QC, QA, project management and finance. There are multiple electronic lab notebook modules for specific lab processes, including reference materials, critical reagents, instruments and equipment.
---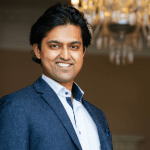 Suranga Senanayake (University of Limerick)
E-conferences and e-learning are the obvious in this regard, which we have heavily relied on to maintain lines of communication and education. This is consistent with nearly half of surveyed scientists indicating their intra-team communication has not dipped, with one-fifth of respondents even experiencing an increase according to a recent report [1].
[1] Korbel JO, Stegle O. Effects of the COVID-19 pandemic on life scientists. Genome Biol. 21, 113 (2020).
---

The collaborative research team of Dr Kamal Dua (University of Technology Sydney)
Blackboard Learn was one of the key technologies we used to ensure effective teaching without compromising on the quality of teaching. Regarding research, all wet lab work was suspended, however, we used the time to write up and publish previous research.
---

The opinions expressed in this feature are those of the authors and do not necessarily reflect the views of Bioanalysis Zone or Future Science Group.
---