COVID-19 vaccine developments
---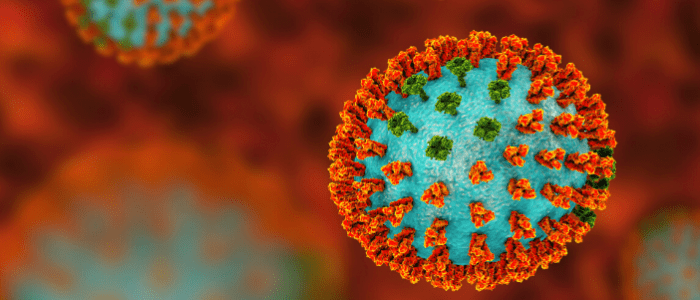 Much of the science and healthcare news during these dire times has been disheartening. But there's been at least one encouraging development: new COVID-19 vaccines are on track to be the fastest ever to market. And that accelerated pace might become the new normal.
Vaccine development: the process
New vaccines are approved through the Food and Drug Administration's Center for Biologics Evaluation and Research during a process that typically follows the same clinical pathway as that of drugs and other biologics. Developers must submit an Investigational New Drug application to the FDA that describes the vaccine's purpose, manufacturing process and quality control testing. Evidence for immunogenicity in animal testing and proposed clinical protocols for human testing are also included in the application.
The clinical development of the vaccine occurs in three phases:
Phase 1 includes safety and immunogenicity studies performed on a small number of closely monitored human subjects.
In Phase 2, the vaccine undergoes dose-ranging studies on hundreds of participants.
Phase 3 trials are typically run on thousands of test subjects, providing critical documentation of effectiveness and the safety data needed for licensing.
After the phased clinical trials, vaccine developers submit a Biologics Licensing Application, which provides the reviewing team (comprised of biostatisticians, chemists, microbiologists and medical officers at the FDA) with the information they need to make a risk/benefit assessment. This team then either recommends the vaccine for approval or denies the application.
The entire process typically takes about 10 years, according to the history of vaccines information provided by the College of Physicians of Philadelphia (PA, USA).
But that may be about to change.
COVID-19 vaccine development
Whether due to the global, catastrophic reach of this pandemic, or to new scientific breakthroughs in genomics and structural biology, the development of a vaccine is proceeding at a record-breaking pace. The National Institutes of Health (NIH; MA, USA) originally predicted a new vaccine would take about 100 days from genetic sequencing to clinical trial. But the first clinical trial began on March 16, 2020 — just 66 days after scientists first received the virus's genetic sequence. This demonstrates the very real possibility of significantly shortening the industry standard timeframe, not just for the coronavirus vaccine, but for others. The National Institute of Allergy and Infectious Diseases (NIAID; MA, USA) head Dr Anthony Fauci estimated that a COVID-19 vaccine could be ready in 12–18 months.
This accelerated timeline may have been achieved sooner if the Severe Acute Respiratory Syndrome (SARS) and Middle East Respiratory Syndrome (MERS) outbreaks had been a more significant threat and thus received more attention. It took about 20 months to develop a SARS vaccine in 2002, but research and funding dried up after those outbreaks subsided. According to many infectious disease experts — such as Vincent Racaniello, a Columbia University professor (NY, USA) — if work had continued on these vaccines between pandemics, the scientific community would be closer to a solution for today's pandemic.
The new normal
The rapid turnaround time from initial genetic sequencing to clinical trials beginning may be the new normal for vaccine development. According to Kizzmekia S. Corbett, scientific lead for coronavirus vaccines at NIAID, a few factors contributed to this feat, including pre-established trial networks with academics nationwide and collaborations with companies that could proceed immediately, eliminating lengthy contract negotiations.
Another key to speeding up development of the COVID-19 vaccine involved using genetic sequencing instead of batches of attenuated virus. This method includes coding a piece of RNA with lipid nanoparticles to stabilize it, after which it can be directly injected. This type of novel vaccine technology will become an invaluable part of responding to emerging viruses.
One of the most promising vaccines relies on mRNA, a set of instructions that tells cells to make proteins that combat diseases. Developing vaccines in this way is almost a 'plug-and-play' technique, taking knowledge about antigens from cousin viruses, such as SARS, to develop new ways of fighting novel viruses.
Frontrunners in the COVID-19 vaccine race
Moderna (MA, USA), working in concert with the NAIAD for Phase 1 clinical trials, has already dosed 45 healthy people with a new COVID-19 vaccine. Results from the trials are expected in about 2 months. Their record-setting timeline plots a vaccine release to healthcare workers and other designated individuals by fall 2020.
In early 2020, J&J (NJ, USA) began working through a series of vaccine options, eventually selecting the one that caused the most promising immune response during preclinical trials. The vaccine candidate was created in collaboration with Beth Israel Deaconess Medical Center (MA, USA) using an adenovirus vector-based platform. The company hopes to begin clinical trials by September 2020, with the vaccine ready for emergency use in early 2021. They are ramping up their manufacturing capabilities in order to supply 1 billion doses of the vaccine, available on a not-for-profit basis.
The future of vaccines
This new model puts the cart before the horse in the most advantageous possible way. Scientists and infectious disease specialists can begin designing vaccines before viruses are even known to infect humans — for example, NIAID is leading an initiative to support vaccine development and testing against prototype pathogens.
The Coalition for Epidemic Preparedness Innovation (CEPI) is supporting the development of vaccines against 5 epidemic pathogens on the World Health Organization's priority list. The organization is also developing platform technologies for 'Disease X,' which moves from viral sequencing to clinical trials in 16 weeks.
As difficult as it is to think about the next pandemic, establishing novel development and manufacturing platforms that can be adapted to new pathogens is the best way to protect against future outbreaks.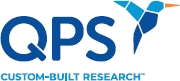 Since 1995, QPS has provided discovery, preclinical, and clinical drug development services. QPS has CLIA-certified and GLP-compliant laboratories ready fast track your RT-qPCR/QPCR Assays and vaccine development programs. An award-winning leader focused on bioanalytics and clinical trials, QPS is known for proven quality standards, technical expertise, a flexible approach to research, client satisfaction and turnkey laboratories and facilities. For more information, visit www.qps.com or email [email protected].
The opinions expressed in this feature are those of QPS and do not necessarily reflect the views of Bioanalysis Zone or Future Science Group.

---